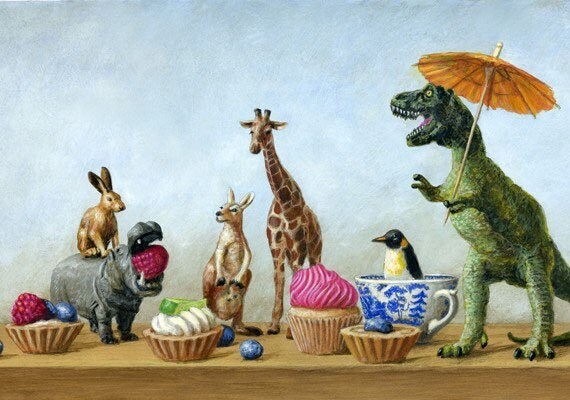 The first time I participated in a craft fair was an adventure, to say the least. My booth display blew over in the wind, and I only made enough money to cover my booth fee and a celebratory dinner afterwards. I had been thinking and talking about doing a fair for years, but it was April 2013 before I finally decided to give it a shot, at the Reno Earth Day Festival in Nevada. I was determined to squash my fear of imperfections and put my creative business, Casey D. Sibley Art + Design, out into the world.
Things might not have gone exactly as planned, but the connections I made at that first offline event did open up incredible opportunities for my Reno-based shop. The customers I met at the festival were the first to join my email list and Like my Facebook page. They were also the first people I met in person who were genuinely excited about the work I was creating. At the same craft fair, I connected with other creatives who have since introduced me to even more opportunities for building my brand. For instance, I met a local creative business coach who has been integral in helping me figure out where I want to take my business in the coming years, and introduced me to the director of the E.L. Cord Museum School of the Nevada Museum of Art, where I now teach monthly craft classes.
It may be tempting to run your business solely behind your computer screen, but taking your creative business offline is invaluable for gathering feedback and building your community. Not only will your in-person endeavors help you develop a recognizable face behind your brand, but they'll also help you make personal connections with other creatives and industry leaders. That, in turn, will help you grow a more successful business. Similarly, many consumers are interested in finding out about the people and stories behind the businesses they support. Meeting people who share your enthusiasm about your products will strengthen your bond with potential customers, increasing the likelihood that they will become your greatest brand advocates. Looking for ways to build your creative network offline? Check out the five tips below.
1. Don't wait for perfection
You may be hesitant to put yourself out there before you feel ready, or before you've perfected your product. When I started my business, I was terrified to tell people about it, fearful that they would think I was a total weirdo for wanting to start a creative business. But networking in person early and often will help build your confidence. Over time, I've found that most people are very supportive, and often admire that I am pursuing something that I love to do.
Attending creative events, conferences and trade or craft shows in person offers countless opportunities to interact with other creatives types, people who have a lot in common with you. Challenge yourself to talk openly about what you do. Don't be afraid to make the first move. Perfect your elevator pitch by coming up with one or two sentences that accurately describe your business ahead of time, and practice them out loud often. (I have mine written on a little piece of paper taped to my computer as a constant reminder.) When you give your pitch, avoid the urge to downplay your work or go into a lengthy explanation; act professionally and speak clearly about your professional goals. You never know whom you might connect with — you may even be discovered by a blogger or magazine editor who can help spread the word about your amazing products!
When you meet a fellow creative business owner you're interested in getting to know, try inviting them to coffee or planning a lunch meeting, thus creating the perfect opportunity to chat with someone who understands what it's like to start a creative business. If the person lives far away, make a plan to meet up at future events you will both be attending.
2. Create a local support system
A good friend of mine, Lisa Kurt, is an artist in Reno who does amazing hand-painted illustration work. She has been a constant inspiration to me, both creatively and as means of unending moral support. Lisa was one of the first creative business owners that I befriended in Reno, and along with another creative business friend, we started a local "Creative Support Group."
Creating your own ecosystem of support and friendship can make navigating the wilds of creative entrepreneurship a little less daunting. When you meet other creatives whom you enjoy chatting with, exchange emails so you can keep in touch. Share information about upcoming shows and events and send congratulatory notes when fellow makers reach a big goal or land a great opportunity. Think about organizing a monthly happy hour with your new business buddies to chat about what's new in your business. You can also join or create an Etsy Team for creative business owners in your community.
3. Volunteer
Developing deeper roots in your neighborhood will help you build name recognition and make you more accessible to those looking for guidance. Why not volunteer your time to a nearby arts program? It could be as simple as helping with heavy lifting at an event for an organization that you believe in, or becoming an ongoing mentor for a creative outreach project. You could also donate one of your products as a door prize for an event raffle to build brand recognition.
Another option is to look for creative teaching opportunities in your area. (Bonus: This could become an extra revenue stream for your business.) Research local museums, colleges or grade schools that host art workshops. Then, pitch an idea for a class you could teach. You might even try connecting with a local  shop or maker space that hosts craft nights.
4. Promote other artists
One of my favorite necklaces was made by my friend, Karen Hancock of Etsy shop KMH Makes. Karen is a member of our Creative Support Group in Reno and a constant source of inspiration and moral support. Every time I wear her necklace I receive compliments, which creates the perfect opportunity for me to tell people about the designer who made it and why it's so special. Promoting your fellow creatives is a simple and powerful part of fostering a creative environment in which everyone can thrive.
5. Share your wisdom
A major part of building your network involves sharing what you've learned. Don't be afraid to share your creative knowledge with others, and don't hoard relevant information. Be open to giving advice when people come to you for help, and be grateful that someones sees you as an expert. The more you share, the more you'll position yourself as a leader in your field.
What are some strategies that you have used to grow your own creative network?