As Etsy's Lead Merchandising Specialist, I help map out our merchandising campaign calendar and shopping emails (Finds, Fashion,Weddings, Dudes, and Gifts). I also help maintain Etsy's curated channels, track and analyze shopping trends and work closely with our PR team to help fulfill press requests. In an even smaller nutshell, I'm scouring the site constantly, unearthing fresh products and shops to share seller stories with the rest of the world.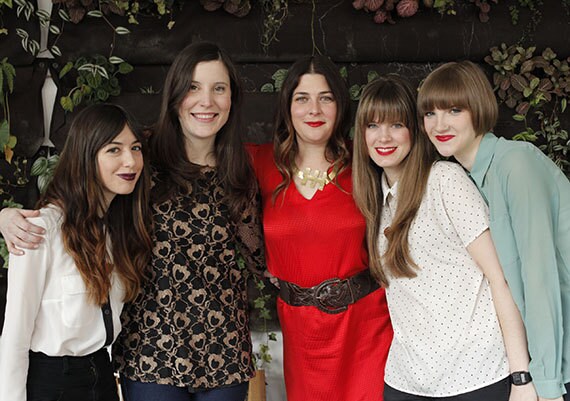 We track trends up to six months in advance for seasonal campaigns, and we analyze trending data on the site as it happens in real time — this allows our team the flexibility to plan ahead and promote trends as they crop up. The coolest part about my job? Hands down, discovering and sharing the talents and stories behind the independent shop owners I come across every day on Etsy.com.
Here are my top trend picks for spring 2013, followed by some tips for incorporating some of these ideas into your Etsy shops: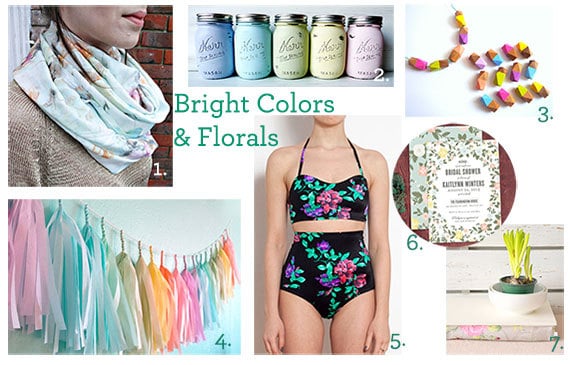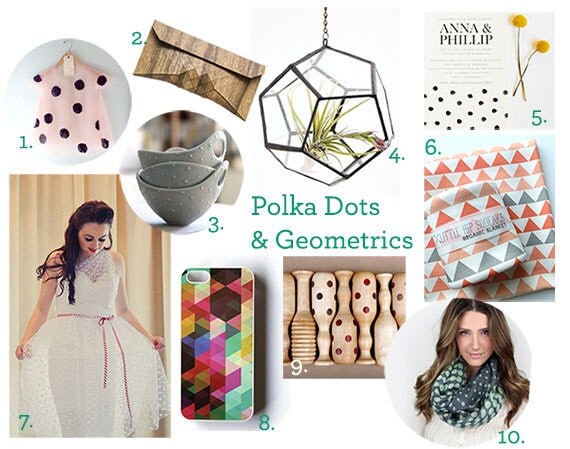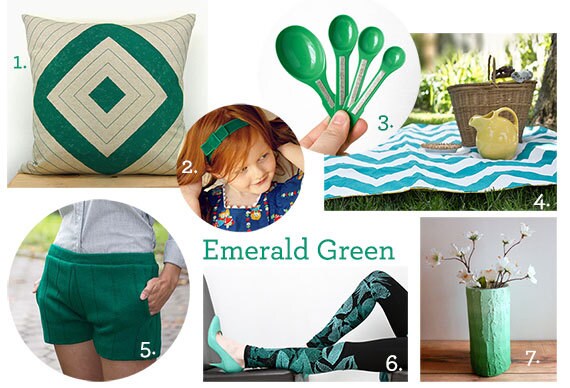 Look for oversized florals, polka dots, and geometric motifs to make a splash this spring. Color-wise, in addition to classic pastels and bright jewel tones, look out for emerald greens — the shade deemed by Pantone as the 2013 color of the year.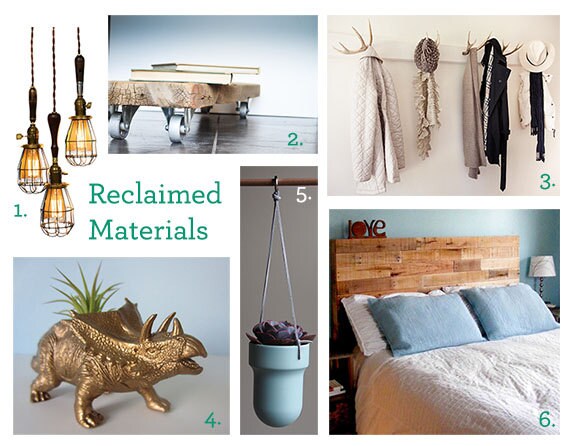 With Earth Day right around the corner, reclaimed, resourced, and recycled materials will take center stage. Creative new uses for old things and innovative ways to use eco-friendly sourced materials will be on trend and good for the environment at the same time.
This tried-and-true trend will continue to pick up steam in timeless and new forms — everything from custom names, initials, monograms, star signs, symbols, codes, lyrics, photos, and colors will ring true with what Etsy shoppers are looking for. Especially with Mother's Day on the horizon, fresh ways to customize items will make for unique gifts.
Tips for Sellers
To keep your finger on the pulse of trends as they happen, keep an eye on Etsy's new Trending Items section, which is continually updated with shoppers' top finds from around the marketplace daily.
Take a look at your current line and think about ways you can incorporate spring colors, a new material, or special form of customization. Interpreting trending ideas into your current artistic voice or point of view is always an authentic way to succeed with any given trend.
Already have items that fit the bill? Take advantage of shoppers searching by trend by updating your relevant descriptions and tags.
What are your favorite spring trends and styles? Share your ideas and tips in comments.