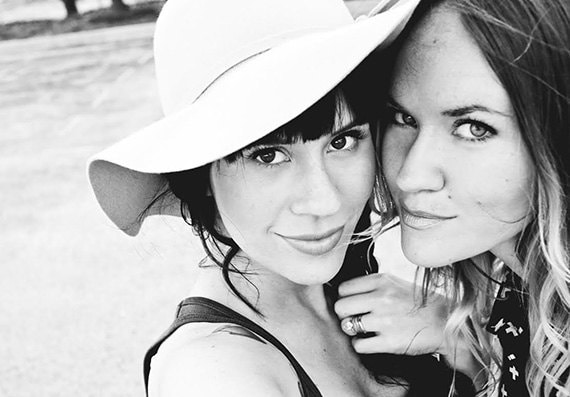 The ladies over at A Beautiful Mess have earned their small-business stripes over the last six years — and then some. With a mixture of street smarts, business savvy and unfailing humility and humor, sisters Elsie Larson and Emma Chapman have cultivated a vibrant lifestyle blog, a photography book and e-courses for the everywoman. They even have their own iPhone app! Perhaps the true secret to their success is their willingness to share the wealth of knowledge they've gained over the years. From 5 Tips for Small Business Owners to How to Start Your Blog With a Bang, they're always happy to answer questions.
For the first Trend Watch of 2014, we asked Elsie to share her favorite trends for the new year, and tell us a bit more about her life as a creative entrepreneur. Check out her insights below.
What's your favorite part of your job? I love all of the projects we do at A Beautiful Mess, but the most special part is working with my sister, Emma, every single day. I love being on a team with her. We're best friends, but it's so much more than that. She really is my business soul mate.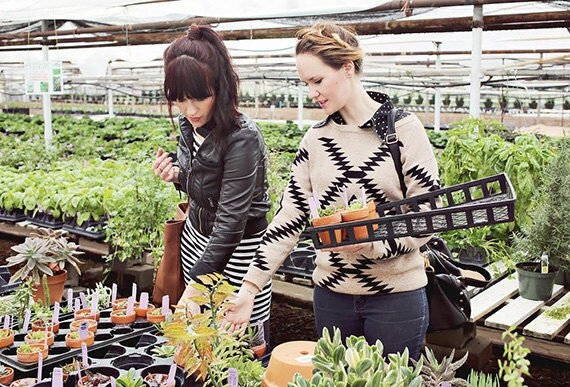 Aside from that, I practically get high preparing for photo shoots, trying new projects and designing products. I love the daily craziness. Being busy is (mostly) a lot of fun.
What's the most challenging element of your work? The most challenging part of my job is being human. I hate when I make typos. I hate when I have to finish a day or week without checking enough things off my list. I hate when I make mistakes. It's hard being imperfect in front of a million people. I have a lot of face palm moments. You live and you learn.
What advice would you give an Etsy seller looking to dip their toe in the social media water and launch their brand online? Find the channels that play to your strengths. If you don't like blogging, don't blog. A lot of people start blogs, Instagram accounts and Facebook pages that they don't update, or even worse: they update them but aren't having fun. If you don't like doing something, you won't be good at it. Choose social outlets that are fun for you. When you're enjoying yourself, your audience will know it!
What are your top trend predictions for the start of 2014? Trends are such a mystery to me, but here are a few of my current obsessions.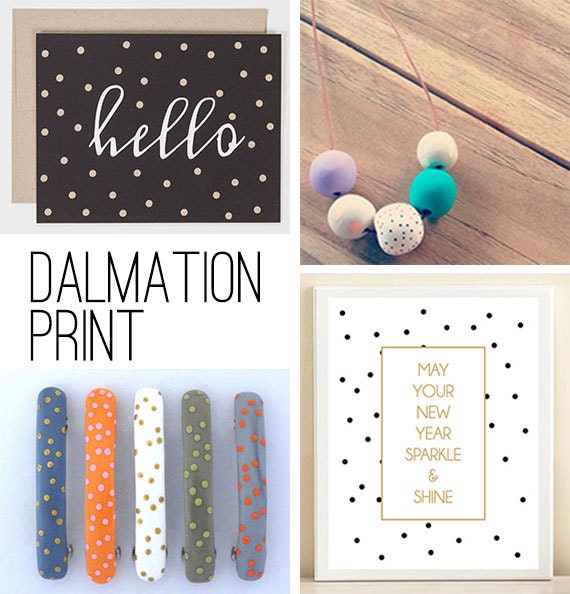 I've always loved polka dots, but this season the more irregular Dalmatian-style dots are my jam. I love them on bags, accessories and housewares!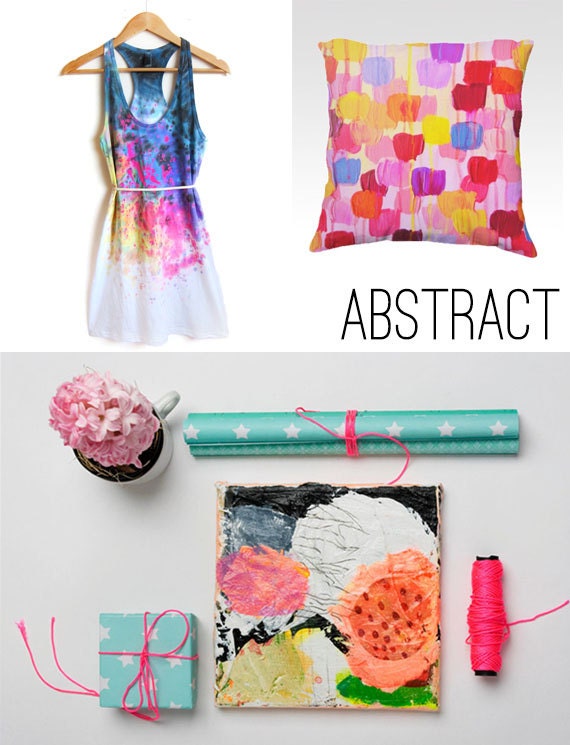 My mom, Elizabeth Chapman, is an incredible abstract artist. This year I've been seeing abstract prints on more products, and used in textiles for fashion which is so incredibly inspiring.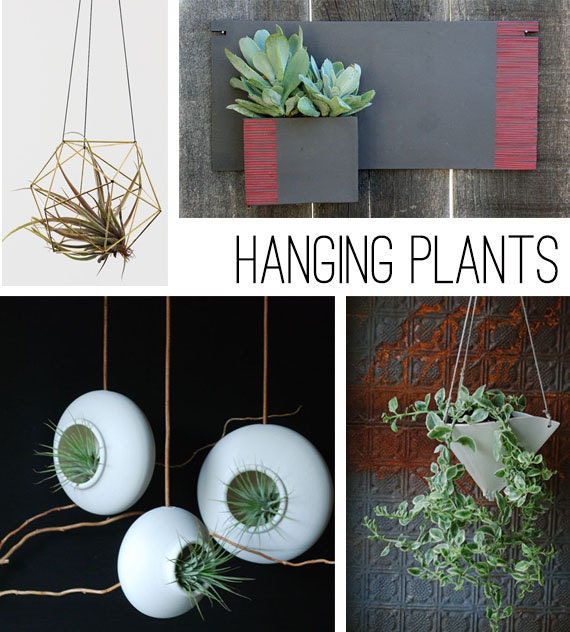 I love plants, but hanging plants are my favorite. They add so much to the rooms in my home.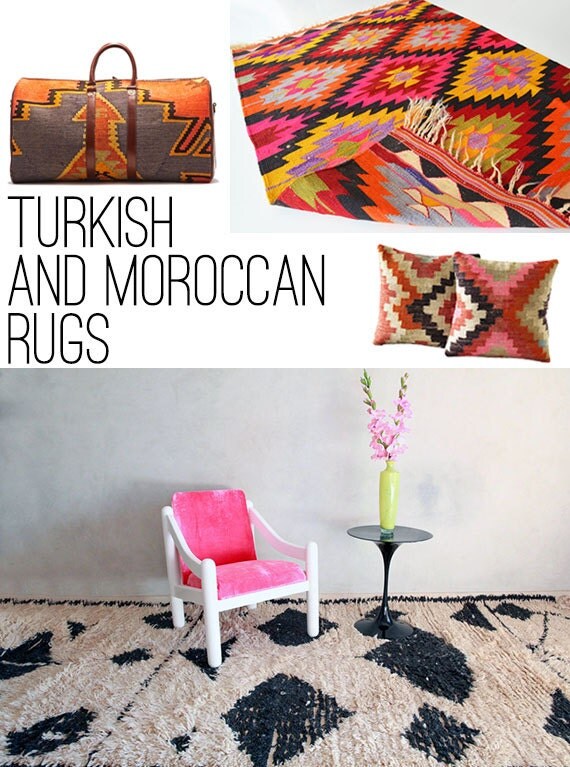 Bright, patterned rugs are my favorites! I've been shopping for one for my living room, but it's so hard to narrow down. I love the pop of color and pattern they can bring to a neutral space.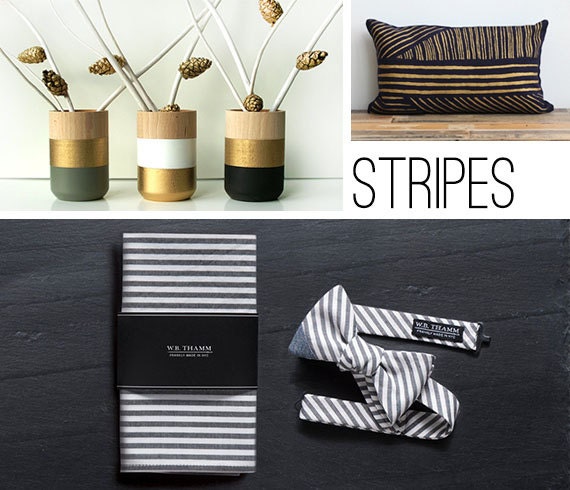 Stripes are my forever pattern. It doesn't matter what season it is or what is on trend; stripes will always be cool on everything — clothing, walls, rugs, dishes.
What are your tips for Etsy sellers for incorporating these trends into their items? Honestly, I love Etsy shops that have a strong point of view. You don't have to do every trend, just focus on what you love completely and what you're good at!
How do you make your items pop off the page? Share your styling tips in the comments.
Ready to show off your unique style in your shop? Check out Branding 101 to learn the basics.