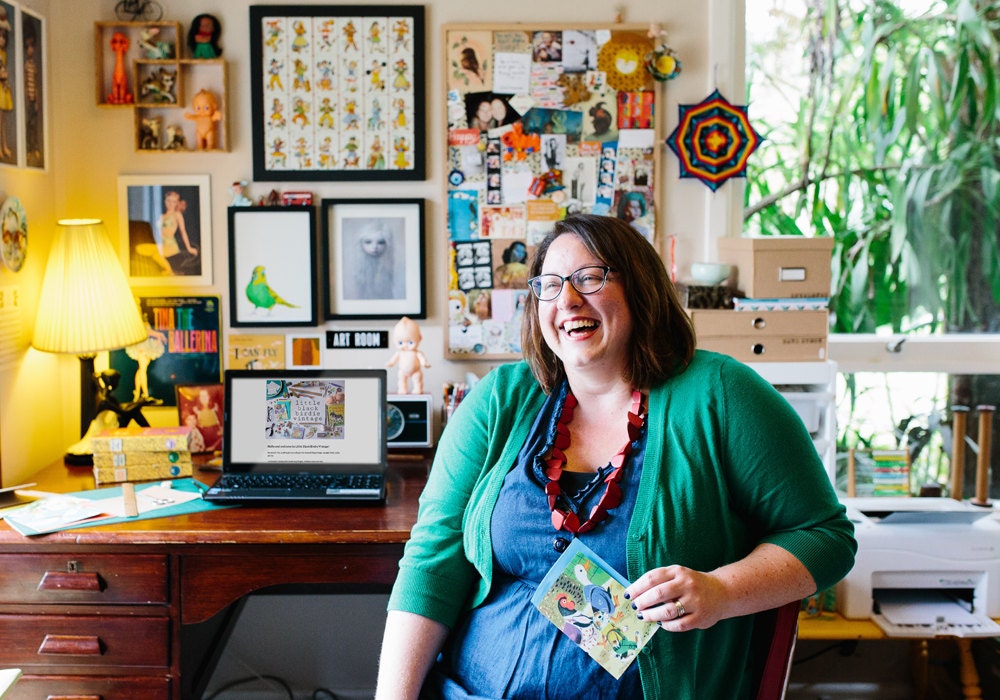 Pattern empowers you to grow your brand and business through the creation of a personalized storefront that reflects your individuality. We make regular updates to Pattern to give you even more options for creating the website that's right for your business.
This month, we're introducing a new theme that highlights related items from your shop on product pages, the option to add comments to your blog posts so you can interact with your readers, and a redesigned post-purchase Thank You page that puts your social media and newsletter sign-up form front-and-center. We're also giving you more control over the content on your Pattern site. You can now upload a cover photo, shop icon and About page images that are unique to your Pattern site and customize the listing titles and descriptions your Pattern shoppers will see. You'll also be able to add a Contact Us page to share more information about where your customers can find you. Read on to learn more about these updates.
What's New
Customize your Pattern storefront
Engage with your customers
Comments available on blog posts: Start a conversation with your customers by allowing comments on your Pattern blog posts. With comments powered by Disqus, shoppers will be able to easily log in with Disqus, Facebook, Google or Twitter to leave a comment. Learn more about comments on your Pattern blog.
Easy estimation of shipping costs for shoppers: Your customers can now get estimated shipping prices before they add an item to their cart by entering their location. This gives shoppers more information about total costs before they complete their purchase.
More ways to stay in touch on the Thank You page: When shoppers complete their purchases on your Pattern site, they'll see links to any social media accounts you've connected and an option to stay in touch by signing up for your MailChimp newsletter. Learn more about connecting your Pattern site to MailChimp.
Easily manage your website
SEO tools to help your site get found: A sitemap gives search engines the information they need to know about what's on your site — think of it like a table of contents for search engines. An XML sitemap for your Pattern site will be automatically created and updated if you add pages, such as blog content or new listings. We built this feature with Google's best practices in mind.
Easily renew your domain: If you purchased your website domain through Pattern, you'll be able to renew your purchase in the Pattern dashboard. You'll also have the option to turn on auto-renew. Learn more about renewing your domain.
Learn More
Learn more about the latest Pattern features in the release notes and get all the info you need to start using these new tools on your Pattern site in the Pattern Help Center.