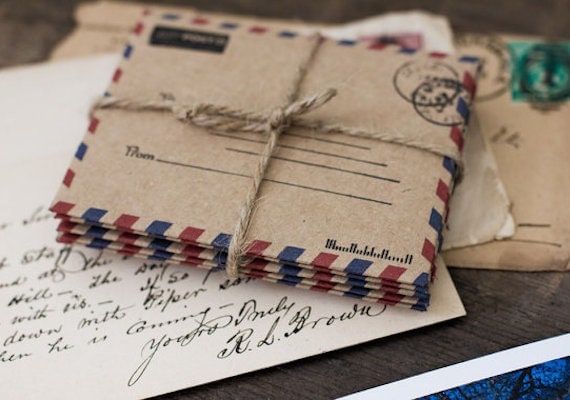 On June 13, new regulations will take effect in the European Union that will have an impact on some Etsy sellers. The regulations, which will implement the European Union Directive on Consumer Rights, apply to some Etsy sellers based in EU member countries. If you are an Etsy seller based outside of the EU and you sell to customers based in the EU, it is currently unclear if and how the regulations apply to you. We will update this information as the regulations go into effect. The regulations do not apply to Etsy sellers selling products to other businesses, including retail companies buying products through the Etsy Wholesale marketplace.
Even if your shop is not based in the EU, it's a good idea to learn more about the new regulations; they will set the standard for what your customers and competitors will be used to and expecting in Europe. Below are some key aspects of the legislation. This is not a complete list and some of rules are simplified to make them easier to understand. Also, keep in mind that some products, including custom-made goods and perishables, are exempt from the rules (see below for more information on those exemptions).
For more details, go to the website of the European Union Commission, which features the full text of the legislation. If you are an Etsy seller based in the EU, look for information related to requirements specific to your country, because some rules vary depending on your location. Many EU countries have published guides and advice to help online sellers. Etsy sellers based in Germany can also learn more about specific requirements for their country on Etsy's German blog.
Etsy will be offering more information about the new regulations in the coming months. We recommend that you review the regulations and consult with a professional advisor if necessary. Meanwhile, here's a look at some of the key changes going into effect on June 13.
More Time for Returns
Under the EU's previous distance-selling laws, buyers had the right to return certain products within seven days for any reason. The new regulations expand the return window to 14 days after receipt of the goods. Within that time frame, buyers can change their minds and return products without providing a reason. This rule does NOT apply to custom-made products and certain perishable goods, unless you specify that buyers can return those items. Digital content, including artwork and patterns, may not be eligible for return. Rules governing digital content vary by EU member country, so be sure to check the laws applicable in your country.
Sellers affected by the regulations must clearly inform buyers about their right to cancel an order within the 14-day window. Failure to do so will extend the cancellation period to one year. The cancellation period will start the moment a customer receives a product, rather than at the time he or she purchases it, which was the case with the EU's previous distance-selling laws. You must also provide buyers with a model withdrawal form (in other words, a cancellation form) that they can — but are not obliged to — use if they change their mind and wish to return a product. Etsy has created a model withdrawal form that sellers can supply to buyers.
New Refund Rules
If buyers properly exercise their right of return, sellers must issue a refund within 14 days of receiving the returned item or evidence that the item has been shipped back. The refund generally includes the cost of delivery. If you want buyers to bear the shipping cost related to returning goods, you must make that clear prior to the sale; otherwise you will have to pay the shipping costs for the return. You are also required to provide at least an estimate of the maximum costs of returning bulky goods, such as furniture.
More Clarity on Prices, Taxes and Fees
Under the regulations, sellers must disclose the total price of each product — including taxes, shipping charges and any extra fees — to buyers before they place an order. If you don't inform buyers of costs before they place an order, they will not have to pay them.
Increased Transparency About Your Business
The new law requires sellers to clearly and prominently provide specific information to buyers before they agree to purchase their products. For example, you must disclose your name and address and information about pricing and return policies, as well as additional information including, if applicable, your telephone number. Sellers must also provide confirmation of specified information in a durable medium, such as an email or receipt. Again, please review the regulations for specific information requirements. Etsy has added an optional field to the Shop Policies page so you can supply this information to buyers if necessary.
Detailed Information About Digital Products
You must provide detailed information about digital content, including anything related to compatibility with hardware and software. You must also notify buyers if you have taken any technical protection measures with the digital content — for example, if you've limited the right for buyers to make copies of the content.
Mandatory Delivery Times
It's always good practice to include information about delivery times in your shop. Under the new legislation, if you do not agree on a delivery time, you must deliver items without undue delay and no later than 30 days from the day the product was purchased.
Please stay tuned for more information on the new regulations.