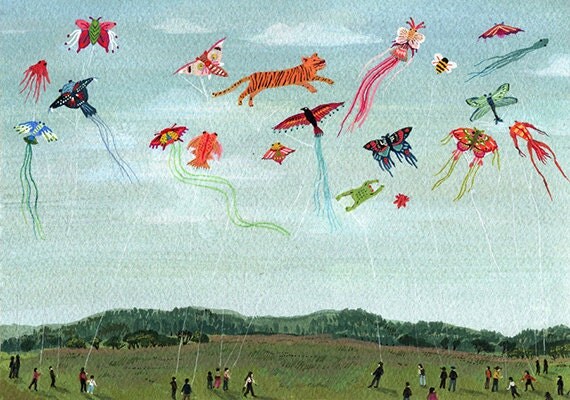 When it comes to social media, do you broadcast everything or share selectively? Whether your approach is super strategic or more of the "here's what I had for breakfast" variety, figuring out where you fall on the sharing scale can clue you in to the shop-promotion strategy that best suits your personality.
With so many social media outlets available for marketing your shop, where do you even begin? If you're new to social media, instead of attempting to promote your shop via every single channel, start by choosing one that's a good match for your products and resonates with you personally. If you're already socially savvy, making sure you're using each network to its full advantage can boost your views. Answer the following questions to discover your social media personality. Then, read on for tips tailored to your style.
1. How would you describe yourself in one word or phrase?
a. Outgoing
b. Visionary
c. Curious
d. Direct
2. What's one of the first things you do every morning?
a. Chat with your partner, roommate or officemate
b. Scour your favorite blogs for the latest trends
c. Take a photo of the morning view from your window
d. Check your email or read the news
3. A compliment about your products would mean the most coming from:
a. Your friends and family
b. A popular stylist or blogger
c. A complete stranger
d. A recognized expert, critic or celebrity in your field
4. If you could use the Internet only for one purpose, what would it be?
a. Connecting with friends and family
b. Finding inspiration
c. Sharing your favorite photographs
d. Staying informed
5. You express yourself best through:
a. Conversation
b. Your good taste
c. Images
d. The written word
Tally up your results and use this key to decode your social media personality type, then check out the corresponding tips below.
Mostly a's = Social Butterfly
Mostly b's = Curator
Mostly c's = Visual Storyteller
Mostly d's = Wordsmith
1. Social Butterfly
For you, it's all about connecting — business is personal. Maximize your social marketing efforts by focusing on a channel that's highly interactive, like Facebook, where you can use your naturally social nature to your advantage.
Facebook can be a great place to build relationships with customers already familiar with your brand because it offers a space for dialogue. Since checking Facebook is already a daily habit for many, it's a great way to keep customers in the loop and brands often use Facebook to seek feedback on fresh product ideas. Lori Patton, the Valencia, California-based "locketeer" behind wearable art locket shop Dearest Mine, relies on Facebook to spread the word about her new work and reward loyal customers. "I use Facebook to share sneak peeks of new collections and offer my fans coupon codes and special promotions," she says. Hosting a weekly "Win-It-Wednesday" locket giveaway has been a successful approach for Lori. "It's starting to spread and gain me new followers," she says of the promotional tactic.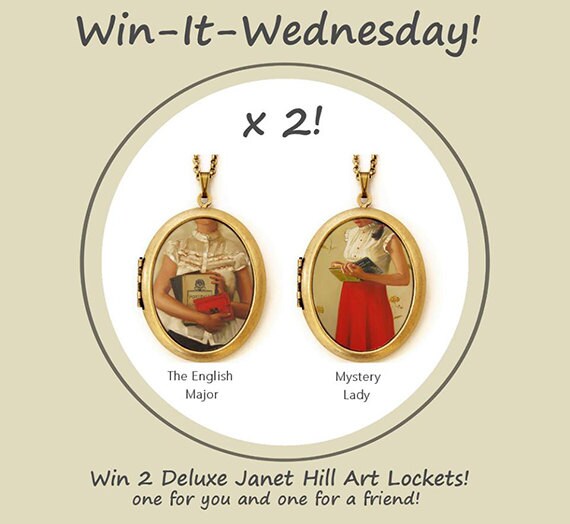 If you're new to Facebook promotions, start in your comfort zone by promoting to the people whose opinions you value the most — close friends and family. From there, you can branch out to peers and acquaintances and eventually to a larger audience
Check out our Guide to Facebook for more tips.
2. Curator 
You're highly visual and love to collect, building a visual scrapbook of inspiring images whenever you're online. If the urge to preserve strikes you often, Pinterest could be your social marketing match. Seeing how current trends are being interpreted by the site's creative users can inspire new products for your shop. While you enjoy the social interaction side of social media, you're less interested in the who and more interested in the what. "Unlike other social platforms which are more about 'right now,' Pinterest is used for future events and planning for things,"says Etsy UK social media manager Natalie Wall. For this reason, Natalie suggests that, in addition to occasionally posting new products, sellers approach the site as a place to "document inspiration for future ranges or to show the trends and colors they're feeling right now."
Paula Beckman from Denton, Texas-based vintage and handmade ephemera shop PolychromaStudios likes to "mine Pinterest for inspiration" while promoting her shop at the same time. Paula has 95 boards, including several group boards. "The group boards really help to sling my stuff around the Internet," she says of shared boards like Etsy Handmade, which boasts more than 300 contributors and 10,131 followers.
Read our Guide to Pinterest for more tips on using Pinterest to its full potential.
3. Visual Storyteller
Like the curator, you're highly visual. But you're also incredibly social and interested in what's happening right now. If you thrive off posting a photograph you took and receiving instant comments and feedback, Instagram could be for you. Because Instagram is so visual and interactive, it's a great place to share photos of your process, as well as personal elements of your brand. In addition, it can be an effective vehicle for discovering and connecting with fellow artists.
Miri Hardy of pottery shop Miri Hardy Pottery in Sarasota, Florida adores Instagram and uses the social sharing channel in several ways. "I can easily post quick photo updates from the studio, showing work in progress, as well as photos of finished items that are available for sale," she says. And it doesn't end with products. Miri also uses creative hashtags to connect with potential customers and locals who follow her brand or have an interest in her latest product line. "Hashtags are virtual links to others with a common interest, regardless of whether they follow you or not," she says. The popular hashtag #LoveFL, for example, has helped Miri make connections on Instagram (both personal and business) in her new home state.
Learn How to Market Your Shop with Instagram.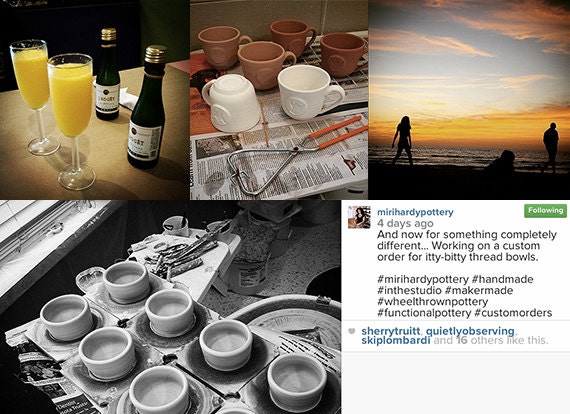 5. Wordsmith
Words are your friends, and you know how to make each one count. This skill comes in handy on Twitter, where you must work within a 140-character limit. If you're opinionated, topical and direct, this could be a good social channel for you. Twitter is a great way to connect your products with people outside your personal circles. By using hashtags strategically, you can get your shop in front of bloggers and editors who you might not have seen it otherwise.
Plus, there's an ease of use and simplicity to the short form of Twitter that some shop owners find appealing. Dianne Miesen of jewelry shop Dianne's Fine Things in Plymouth, Minnesota likes her social media marketing efforts to be low on time demands and big on rewards. "I love the short and sweet posts on Twitter," she says. "I don't have to put too much effort into it and it still garners views."
In addition to getting exposure for her shop, Dianne has also used Twitter to network with other crafters. Posting with consistency has been key to Dianne's successful strategy. "My views will jump anywhere from about 5 to 50 on an item I have tweeted within a few hours of tweeting" she explains. Some of her tweets take on a life of their own, getting retweeted and shared beyond her network. "My record is 1,100 retweets, which garnered just as many views on that particular item," she says.
To get started, read our Guide to Twitter.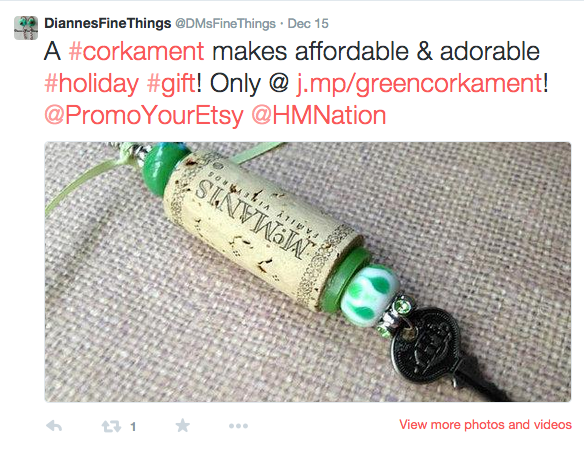 Don't see yourself as clearly one social media personality type or another? Try out a few social media channels until you find the outlet that feels natural to you. Be sure to check out these social media sharing best practices from our resident social media expert.
Share your social media personality type and tell us how you make the most of it in the comments below.