Announcement Good morning and happy awakening
I can make you see my work and my hobby??
my work is to produce chocolates
in the green hills of Tuscany
in Arezzo near Florence
the my hobby instead
is the jewelry vintage italian
www.etsy.com/people/VintageItalianJewel?ref=si_pr
www.etsy.com/it/people/insoffittaincantina?ref=si_pr
www.etsy.com/people/redchocolatecesare
plus.google.com/u/0/115279853586045206810/posts
www.linkedin.com/profile/view?id=203142610&trk=nav_responsive_tab_profile


greetings and happy day for you with the pictures
of my city Arezzo
www.youtube.com/watch?v=_k47BX3m_2s
www.youtube.com/watch?v=yjmYR1Fsyz4
www.youtube.com/watch?v=qyR_MYufvxk

pages devoted
to shopkeepers, hobbyists, researchers of rare items

in my shop you can find
many objects for writing and many inkwells
Announcement
Good morning and happy awakening
I can make you see my work and my hobby??
my work is to produce chocolates
in the green hills of Tuscany
in Arezzo near Florence
the my hobby instead
is the jewelry vintage italian
www.etsy.com/people/VintageItalianJewel?ref=si_pr
www.etsy.com/it/people/insoffittaincantina?ref=si_pr
www.etsy.com/people/redchocolatecesare
plus.google.com/u/0/115279853586045206810/posts
www.linkedin.com/profile/view?id=203142610&trk=nav_responsive_tab_profile


greetings and happy day for you with the pictures
of my city Arezzo
www.youtube.com/watch?v=_k47BX3m_2s
www.youtube.com/watch?v=yjmYR1Fsyz4
www.youtube.com/watch?v=qyR_MYufvxk

pages devoted
to shopkeepers, hobbyists, researchers of rare items

in my shop you can find
many objects for writing and many inkwells
Reviews

I was thrilled when I received the beautiful crucifix. It was well preserved for the period it is from. Such fast shipping and arriving in perfect condition. After having it blessed, it fits in perfect with our collection of pictures from our recent trip to Rome. Thank you.

This plate arrived broken in a very thin envelope. However, the seller was very quick to refund my money and very easy to work with throughout the process.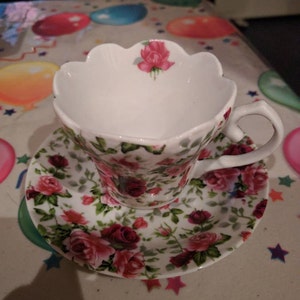 They are a beautiful, my daughter is going to love them. Thank you so much. I couldn't be happier.
About
ravamo in centomila
compro, baratto e vendo, non tutto, ma di tutto
Accepted payment methods
Accepts Etsy Gift Cards and Etsy Credits