Reviews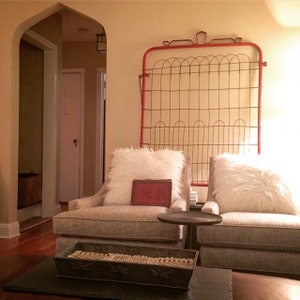 This vintage gate arrived well-packed and is a lovely addition to our home!

We just love our Rusty Shovel! Jaclyn is a prompt and friendly person, very nice to work with. Our shovel arrived as promised and was extremely well packed with care. Thank you!

This bowl is so pretty and perfect for my omelette!

Awesome Bowl! Love the design and shipped safely, thanks

Great stand. Pleasant people. Fast delivery. Even a nice thank you note! Would highly recommend. Jane



Great! And the original box is a wonderful addition. No issues with shipping, item was packaged appropriately.

The condition of the lamp was worse than age appropriate. There was a product that was built up and discolored. This build up product was in each grove and cut It was flaky and chunks out. It is fine, but I am having to refinish. Fixing the lamp was not a problem.


The cot is so vintage cool and looks just like it did in the photo. It was shipped very swiftly and safely. Great purchase!

Love this cup. Use it every day. Thanks!

Shipped on time. Item as described. Just what we needed! Love it!