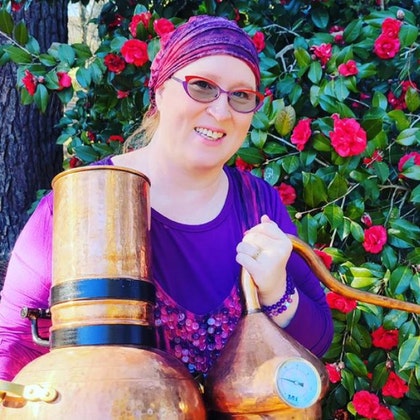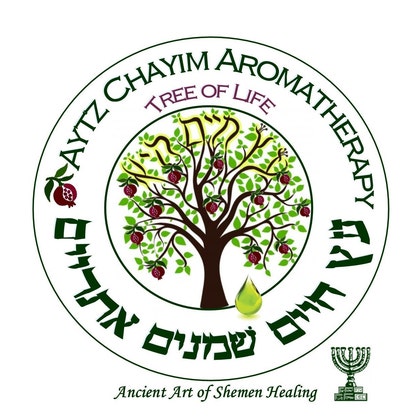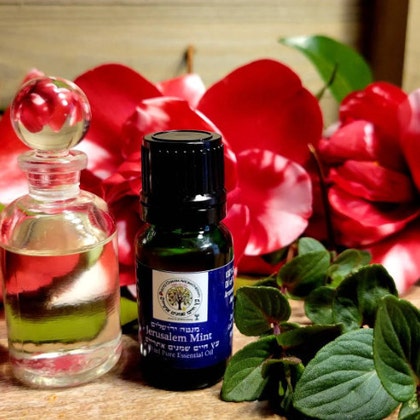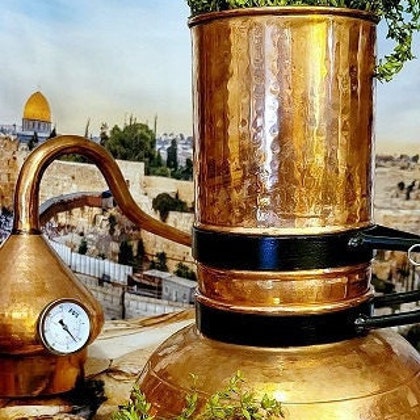 Announcement Shalom! ♥NOTICE: PLEASE ALLOW 1-7 BUSINESS DAYS TO SHIP YOUR ETSY ORDER♥Woman-Owned Business and Specialize in Israeli produced high-quality products and Rare Product Look for the UNICORN
VISIT OUR WEBSITE FOR FREE Essential Oil of the Month aytzchayim.com

"WE ARE BUILDING THE HOLY TEMPLE NOT A PYRAMID" ~ Rivka Sari

Bio
Rivka Sari Ph.D Certified Clinical Master Aroma-therapist and Herbalist., CCLA, CCMA, HBA & Member of NAHA ¸.•`♥~.Business days are M-F 10-3 pm No shipping on weekends. We typically ship Monday and Thursday each week.

See below our shop page to review our Shop's return and exchange policy.

faster shipping 1-5 business days please shop in our website store at https://aytzchayim.com

Welcome to our Etsy Shop of Garden of Very High-Quality Organic and Kosher Essential Oils and body care products. http://aytzchayim.com/

See Safe and Proper Use Guidelines here:
http://aytzchayim.com/safety-ingesting-oils/
and
http://aytzchayim.com/about/essential-oil-guideline-and-safety/

Want to get certified as an aromatherapist? visit aytzchayim.com and Visit Torah Aromatherapy School here https://toraharoma.com

More About Us:
Here you will experience the Tree of life in a form of Complementary holistic medicine, aromatherapy that is gaining momentum. It is used for a variety of applications with the support of pain relief, mood enhancement, and increased cognitive function.

I offer our Artisan Distilled and Wildcrafted Organic pure whole, undiluted essential oils blends and skincare serum oil for your own use to mix or add drop by drop to your own carrier oils! Consciously sourced materials, always artisan crafted, and quality tested. We design all labels and print our own labels as well as sourcing high-quality environment-friendly glass bottles and jars and packaging for our products.

Some of our handcrafted essential oils, absolutes, and carrier oils in our shop are consciously sourced from small private farms and distilleries that guarantee purity through their (GC/MS) testing. This ensures top-quality, unadulterated products suitable for proper therapeutic and aromatherapy use.

We do also produce a few Rare oils, Rose oils, beautiful floral Enfleurage, and Absolutes. We do distill most of our own essential oils and the ones we do not are privately sourced directly from organic Artisan distillers and farmers. We do much of our own distillations of many of our oils as much as possible. This is why we offer only smaller quantities and sizes.

We do not, however, furnish batch-specific GC/MS. We also do not offer third-party organic certification paperwork. We are a small family business.

We do however privately check and test oils from time to time to be sure that the purity of the oil has not changed from original GS/MS tests and this is quite expensive to do. We pay for these tests just to help us to keep high-quality control of every oil we create and sell.

We work closely with growers and small private distilleries to ensure you are getting good high-quality oils. We also Artisan distill much of our Essential oils too. If you require batch-specific GC/MS analysis or organic certification documentation then it will be better to work with a company larger than our little family-owned business.

MORE ABOUT ESSENTIAL OILS:
The old school term "essential oil" means "a thick or thin volatile oil, usually having the characteristic odor and sometimes flavor of the plant from which it is obtained by extraction which can be used to make perfumes, flavorings, and aromatherapy."

From old school definition, any of a class of extracted thick or thin volatile oils that give plants their characteristic odors and are used especially in perfumes, aromatherapy, and sometimes for flavorings is considered to be an essential oil so the method in which these are extracted does not matter." This means any oil extracted from plant material such as tree/bush resins, stems, bark, flowers, leaf, and herbs is an essential oil.

So to clarify any oil extracted by the method of Steam distillation, Hydro-distillation, Absolute solvent extracted, Maceration/Infusion, Enfleurage, and CO2 are all classified as "essential oils" by the old school definition. These oils just have different extraction methods which come from the plants' material.

We are so happy you found us please do not hesitate to ask questions and read more on our website too. https://aytzchayim.com More items will be posted soon!

♥´¨)
¸.•´ ¸.•*´¨)¸.•*¨)
(¸.•´ (¸.•`♥~. Thank you for stopping by!
WEBSITE
https://aytzchayim.com
VISIT US ON FACEBOOK
https://www.facebook.com/AytzChayimAromatherapy
INSTAGRAM
https://www.instagram.com/rivkasari770/
YOUTUBE
https://www.youtube.com/channel/UCLWJacZAZOfTh-hnTA22zeA

Want to get your order faster and without all the fees and wait time? Visit our website For Direct payments without the wait time. Shopping on our site we will receive your payment the same day. we ship btween 1-3 days. This helps us to ship faster to you without all the waiting for the payment to clear your bank account through this forum. We do ship always in the order each order is received.

Our prices on our website are lower because there are no listing and sales fees and no high shipping cost you are actually paying for "free shipping" cost its just woven into the sale prices. All sellers in this forum have to do this in order to be able to ship without eating all shipping costs and be able to cover all fees. We like to be transparent about this.

****Please note: *****The new Etsy policy doesn't allow me to give statements about the medical value of this product. Email me with any questions or visit my website for more information http://aytzchayim.com

While extensive efforts are made to ensure the accuracy of the contents in all listings, these entries are not intended to be construed as medical advice or the official opinion/position of Etsy, its staff, or its Board of Directors.

We at Aytz Chayim Aromatherapy do strongly advise and encourage buyers to always discuss their own medical treatment with their healthcare providers.

**International orders: We are not Responsible for any additional fees and duty tax that your country may charge extra. We are a small shop so we do not cover your customs taxes and duty charges. Etsy charges what Postage is required to cover all postage to send to you. All duties and Taxes of your customs may issue in addition to is solely your responsibility, not ours.

**All International sales are final.**


Contact me by message here or email rivkasari[!at] yahoo.com with any questions before purchasing
Announcement
Last updated on
Jul 17, 2022
Shalom! ♥NOTICE: PLEASE ALLOW 1-7 BUSINESS DAYS TO SHIP YOUR ETSY ORDER♥Woman-Owned Business and Specialize in Israeli produced high-quality products and Rare Product Look for the UNICORN
VISIT OUR WEBSITE FOR FREE Essential Oil of the Month aytzchayim.com

"WE ARE BUILDING THE HOLY TEMPLE NOT A PYRAMID" ~ Rivka Sari

Bio
Rivka Sari Ph.D Certified Clinical Master Aroma-therapist and Herbalist., CCLA, CCMA, HBA & Member of NAHA ¸.•`♥~.Business days are M-F 10-3 pm No shipping on weekends. We typically ship Monday and Thursday each week.

See below our shop page to review our Shop's return and exchange policy.

faster shipping 1-5 business days please shop in our website store at https://aytzchayim.com

Welcome to our Etsy Shop of Garden of Very High-Quality Organic and Kosher Essential Oils and body care products. http://aytzchayim.com/

See Safe and Proper Use Guidelines here:
http://aytzchayim.com/safety-ingesting-oils/
and
http://aytzchayim.com/about/essential-oil-guideline-and-safety/

Want to get certified as an aromatherapist? visit aytzchayim.com and Visit Torah Aromatherapy School here https://toraharoma.com

More About Us:
Here you will experience the Tree of life in a form of Complementary holistic medicine, aromatherapy that is gaining momentum. It is used for a variety of applications with the support of pain relief, mood enhancement, and increased cognitive function.

I offer our Artisan Distilled and Wildcrafted Organic pure whole, undiluted essential oils blends and skincare serum oil for your own use to mix or add drop by drop to your own carrier oils! Consciously sourced materials, always artisan crafted, and quality tested. We design all labels and print our own labels as well as sourcing high-quality environment-friendly glass bottles and jars and packaging for our products.

Some of our handcrafted essential oils, absolutes, and carrier oils in our shop are consciously sourced from small private farms and distilleries that guarantee purity through their (GC/MS) testing. This ensures top-quality, unadulterated products suitable for proper therapeutic and aromatherapy use.

We do also produce a few Rare oils, Rose oils, beautiful floral Enfleurage, and Absolutes. We do distill most of our own essential oils and the ones we do not are privately sourced directly from organic Artisan distillers and farmers. We do much of our own distillations of many of our oils as much as possible. This is why we offer only smaller quantities and sizes.

We do not, however, furnish batch-specific GC/MS. We also do not offer third-party organic certification paperwork. We are a small family business.

We do however privately check and test oils from time to time to be sure that the purity of the oil has not changed from original GS/MS tests and this is quite expensive to do. We pay for these tests just to help us to keep high-quality control of every oil we create and sell.

We work closely with growers and small private distilleries to ensure you are getting good high-quality oils. We also Artisan distill much of our Essential oils too. If you require batch-specific GC/MS analysis or organic certification documentation then it will be better to work with a company larger than our little family-owned business.

MORE ABOUT ESSENTIAL OILS:
The old school term "essential oil" means "a thick or thin volatile oil, usually having the characteristic odor and sometimes flavor of the plant from which it is obtained by extraction which can be used to make perfumes, flavorings, and aromatherapy."

From old school definition, any of a class of extracted thick or thin volatile oils that give plants their characteristic odors and are used especially in perfumes, aromatherapy, and sometimes for flavorings is considered to be an essential oil so the method in which these are extracted does not matter." This means any oil extracted from plant material such as tree/bush resins, stems, bark, flowers, leaf, and herbs is an essential oil.

So to clarify any oil extracted by the method of Steam distillation, Hydro-distillation, Absolute solvent extracted, Maceration/Infusion, Enfleurage, and CO2 are all classified as "essential oils" by the old school definition. These oils just have different extraction methods which come from the plants' material.

We are so happy you found us please do not hesitate to ask questions and read more on our website too. https://aytzchayim.com More items will be posted soon!

♥´¨)
¸.•´ ¸.•*´¨)¸.•*¨)
(¸.•´ (¸.•`♥~. Thank you for stopping by!
WEBSITE
https://aytzchayim.com
VISIT US ON FACEBOOK
https://www.facebook.com/AytzChayimAromatherapy
INSTAGRAM
https://www.instagram.com/rivkasari770/
YOUTUBE
https://www.youtube.com/channel/UCLWJacZAZOfTh-hnTA22zeA

Want to get your order faster and without all the fees and wait time? Visit our website For Direct payments without the wait time. Shopping on our site we will receive your payment the same day. we ship btween 1-3 days. This helps us to ship faster to you without all the waiting for the payment to clear your bank account through this forum. We do ship always in the order each order is received.

Our prices on our website are lower because there are no listing and sales fees and no high shipping cost you are actually paying for "free shipping" cost its just woven into the sale prices. All sellers in this forum have to do this in order to be able to ship without eating all shipping costs and be able to cover all fees. We like to be transparent about this.

****Please note: *****The new Etsy policy doesn't allow me to give statements about the medical value of this product. Email me with any questions or visit my website for more information http://aytzchayim.com

While extensive efforts are made to ensure the accuracy of the contents in all listings, these entries are not intended to be construed as medical advice or the official opinion/position of Etsy, its staff, or its Board of Directors.

We at Aytz Chayim Aromatherapy do strongly advise and encourage buyers to always discuss their own medical treatment with their healthcare providers.

**International orders: We are not Responsible for any additional fees and duty tax that your country may charge extra. We are a small shop so we do not cover your customs taxes and duty charges. Etsy charges what Postage is required to cover all postage to send to you. All duties and Taxes of your customs may issue in addition to is solely your responsibility, not ours.

**All International sales are final.**


Contact me by message here or email rivkasari[!at] yahoo.com with any questions before purchasing

Contact shop owner
Rivka Sari רבקה שרי Ph.D, CCMA. HBA, ISRAEL-USA Member of NAHA
See reviews that mention:
Rivka always has top grade oils, serums, and everything else in her store. She makes everything with love and it shows. I've been very pleased with all the oils, serums, and balms I have purchased from her. Thank you again Rivka for everything!

i have had this EO for a few days now and it is unlike anything i have ever experienced. i cannot wait to make a special blend with this oil and see how it turns out! thank you for your superior product. 🙏🏼💜

Rivka always has top grade oils, serums, and everything else in her store. She makes everything with love and it shows. I've been very pleased with all the oils, serums, and balms I have purchased from her. Thank you again Rivka for everything!

Wonderful product! I pray it will be helpful to my mom!

Oh the Dodi Beloved - Magnificent ! Exquisite ! so very Beautiful; well done Rivka and of course Lily Abs and Gardenia; 2 of my absolute favorites and Must haves !

Fabulous as always - Thanks Rivka!

Simply Gorgeous ! One of my favorite scents from one of my Favorite Sellers - Thank You Rivka

Best smelling neroli oil I've ever had. This is the best highest quality essential oil beats the highest quality essential oil in the US for sure.

I love the oils from the seller. They are superior to the ones I buy here in the states. I have name brand like doterra and it the Orange is nowhere near as beautiful as the Joppa Orange. The neroli is incredible. The quality is amazing. I'm in love

Everytime I drop by at Rivka's my soul knows what's best to choose and if I need something extra special Rivka is the only one who can not only advice but guide me through. And the Jewish magic works miracles for body, mind and soul. Rose gold makes my skin shine, Gilead balm is even more than just a reliever of muscles pain and anxiety ... Gardenia essential oil is the perfect romance and soul elevator! TODA RIVKA 🙏 Baruch HaShem ❤

Aytz Chayim Aromatherapy (Tree of Life) עץ חיים שׁמנים אתריים
VISIT OUR NEW WEBSITE AT http://aytzchayim.com

BIO:
Established Artist, Montessori Teacher, and Mother of Three Children, one with special needs. With 12 Years in mainstream Cosmetic Fragrance and Natural Perfumery Industry that came with skills training in blending and understanding notes of creating a perfect fragrance. Today only use all things natural and Organic. I am a Artisan distiller, wild crafting high organic quality products.

I naturally transitioned into understanding Holistic Blending and Perfumery after making lifestyle change as a raw fooder and later vegan vegetarian for 10 years. My eldest son was diagnosed with moderate to severe Hemophilia A at 17 months old.

I then became interested in more formal approach to Aromatherapy after my son was diagnosed. I too carry the gene and have mild Hemophilia C which is found mostly among Ashkenzic Jewish decent population. I have found that I too benefited from the use of essential oils and aromatherapy over the years.

So I decided to take on more formal studies in the field of Holistic Aromatherapy from the world's most famous Master Aromatherapists.

I received Israeli training certifications in safety, proper use and practice, and proper testing of Essential Oils under Master Aromatherapist Israeli American Rabbi Avraham Sand of Mevo Modi'Im, Hamerkaz, Israel author of the Book "Mystical Aromatherapy. Pioneer Master Aromatherapist. L

And I studied and certified in Clinical Aromatherapy under Master Clinical Aromatherapist Dr. Laurie Blockman Phd at the Holistic School of London. Dr. Blockman resides in London England.

Also received also a Master Clinical Aromatherapy Certification CCMA from International Certified Aromatherapy Institute ICAI of Ontario Canada under Marlene Mitchell 'OBM. ICAI is the oldest Aromatherapy School in North America and Canada. All three great teachers were trained under the world-famous holistic therapist and author, Patricia Davis, founder of the London School of Aromatherapy.

I also recently recieved a certificate from the Herbalist Apache School for the study of herbology and the practice of water soluable medicine of Herbs and Native American Medicines.

We search the world for the highest quality oils available. We also distill, produce, and source small batches of Israeli essential oils. We purchase small quantities to keep product fresh in stock rotation.

All our essential oils, absolutes and carrier oils listed here are consciously sourced from growers, farms, and distilleries that guarantee purity through (GC/MS) testing. We source much of our oils from Israel and majority we personally distill and handcraft.

The Essential Oils that we personally distill are plant and resin materials that are organic, wild harvested and consciously sourced. This ensures top quality, unadulterated products suitable for therapeutic and aromatherapy use. Blends are hand mixed in small batches, all bottles are sealed with tamper evident caps and a reducer for accurate dosing.** ALWAYS STORE ESSENTIAL OILS IN A COOL DRY PLACE**

Essential oils from Israel are the highest in energy and vitality.
See list here aytzchayim.com/israel-essential-oils-html/

Do you need a consultation? Contact me here https://aytzchayim.com/consultation-form/

See safety guideline for properly using essential oil
aytzchayim.com/safety-ingesting-oils/

and
aytzchayim.com/about/essential-oil-guideline-and-safety/


http://aytzchayim.com
Free questions please email me rivkasari770 (at) yahoo (dot) com

Recommended
Book "Mystical Aromatherapy"
Jerusalem Post Article Avraham Sand's
Holy Temple Oil Research "The Eleventh Ingredient"
First published in THE JERUSALEM REPORT July 2, 2001

http://aytzchayim.com/holy-land-essentail-oils-grown-israel-aytz-chayim/
Shop members
Rivka Sari Ph.D, CCMA,CCLA,HBA,CCT,SAS, Israel/USA

Owner, Owner Aytz Chayim Aroma, Artisan Distiller-ISRAEL / USA

Stay at home Mom of 3 children. One child special needs. Strive to build the Temple for healing & not building the Pyramids.♥Distilling oils & create all things natural & organic. Certified Clinical Master Aromatherapist & Herbalist

Michel Arik מישל אריק

Co-Owner Aytz Chayim Aroma, Shipper, Assistant Artisan Distiller

Customer Service. Bookkeeping, and Shipping,

Issak יצחק

Photographer, Assistant

Webmaster for our website

Neshama נשמה

Assistant, Photographer, Social Media Advertising In Training

Levy לוי

Marketer, Assistant Distiller In Training & Packaging

גולן Golan

Owner Rimon Farms, Artisan Distiller-ISRAEL

Israeli Master Artisan Distiller, and Shipping

הודיה Hodaya

Co-Owner Rimon Farms, Artisan Distiller-ISRAEL

Israeli Artisan Distiller & Certified Aromatherapist

Rochel רחל

Assistant, US Customer Service, Shipper

Certified Aromatherapist, Customer Sevice and Shipping.

Joana

Customer Service

Orders assistant
Production partners
Hodaya Peek-Weiss

Israel

Assist in distillation and production of Essential oils and shipping
Shop policies
Last updated on
June 9, 2022
♥´¨)
¸.•´ ¸.•*´¨)¸.•*¨)
(¸.•´ (¸.•`♥~. Thank you for stopping by we will always include a grateful sample with your order
Accepted payment methods
Accepts Etsy Gift Cards and Etsy Credits
Returns and exchanges
I don't accept returns, exchanges, or cancellations
But please contact me if you have any problems with your order.
Questions about your order?
Please if you have any problems with your order.
Returns and exchange details
Terms of Service: Return Policy
We want you to be happy with the products you select and to share our love of our oils.
The unfortunate truth, though, is that sometimes things go wrong. If there is a problem with the order; ie, an item is broken, or the wrong item is placed in your packaged order, please email us immediately. We will, of course, make it right as quickly as possible at no cost to you.
If upon receipt of your order you realize that you made a mistake in ordering, that, for example, you wanted peppermint and actually ordered spearmint, we will accept returns of UNOPENED products for exchange only, although we must charge a 25% restocking fee. You *must* first notify us of the problem with the order, prior to returning it. NO RETURNS will be accepted or credited for any reason without prior authorization from us (NOT ETSY). Shipping and handling charges are never refundable.
Bulk products are custom orders and will never be refunded.
However, once a product has been opened, we are unable to resell it for reasons of quality control. Therefore, we are unable to accept returns of any opened products for any reason (except, as described above, in case of our error, with prior authorization). It is our general policy to not place even unopened items back into our stock.
Please do NOT send back any item regardless if it has not been opened, no refund will be issued if you do without prior authorization from us we will just trash the item properly because we have no idea if it has been opened and tampered with.
🌱**With these days of dishonest people taking high-quality oils and replacing them with an inferior or synthetic oil in the same bottle and replacing the bottle with a new top to appear unopened and we will not compromise or chance our quality. So all unopened items are simply disposed of and not put back in our stock also.**🌱
🌱Due to the nature of our product, we will not ever resale any items sent back to us for any reason. We will properly dispose of any item returned to us away for health and safety codes and will not resale or allow return the item once it leaves our facility. 🍃
We will try our very best to make you happy with your purchase, so please contact me with any questions prior to making your purchase.
🌹We do recommend buying samples before placing a full order. We ask our customers to always consult their Personal Physician before using any Essential oil.🌹
ABOUT US:
Who are We? At Aytz Chayim Aroma-, we're a small family aromatherapy business based in USA and Israel. We gathered up the rarest, high-quality essential oils in the world and we do distill much of our own oils also found in different regions of Israel!
With over 25 years of experience in the Aroma and Fragrance Holistic community, Rivka Sari studied under, Israel's Pioneer Master Aromatherapist Avraham Sand. Amazing teachers Master Aromatherapist such as Laurie Blockman London Holistic School of Aromatherapy Studies, and Marlene Mitchell Aromatherapy of ICAI of Canada in French and English Clinical Aromatherapy.
🌾 We have a wide selection of over 450 pure, undiluted organic essential oils plus our blends creams, salves, and other amazing products are all handcrafted, Artisan distilled for a unique experience! Just take a look at our site
https://aytzchayim.com
🌿
Want a Consultation please contact us here
https://aytzchayim.com
/
Payment
We have free shipping for US customers on purchases that is $36 or more. Our Shipping time on all orders are between 3-10 days
🌿💕However if you still want our FAST 1-5 days shipping service please shop with us at our website
https://aytzchayim.com
🌷
All order are processed through Etsy's Credit Card Gateway that includes PayPal in their🌿
We do have a wait time of received order funds 1-5 days to clear our bank account. PayPal is integrated into Etsy's credit Card service as per Etsy's selling Policy so we no longer receive your PayPal funds same day through PayPal. Because of this it will delay ship time. Once we receive funds we will ship orders in order received.
If you would like FASTER SHIPPING please shop in our website store
https://aytzchayim.com
🌷
All order will receive a email confirmation from Etsy to both buyer and copy to seller automatically. 🌿
Contact me by message here or email rivkasari[!at] yahoo.com
Shipping
We send out my products, standard USPS first class, USPS Priority Flat Rate or UPS depending the size of the order. Insurance is usually included in orders over $100
Shipping all orders can be anywhere from 3-10 Buisness days (Mon-Fri) to ship. We do not ship on weekends (Sat-Sun)
Not: All orders shipped will receive an email confirmation from Etsy and the seller do receive a copy of those emails
PLEASE NOTE:
AS OF MAY 17, 2017 and MAY 2019
ORDERS PLACED IN OUR ETSY SHOP USING ETSY'S NEW CREDIT CARD SERVICE GATEWAY NOW INCLUDES INTEGRATING PAYPAL NOW MAY TAKE UP TO 5-10 BUISNESS WORKING DAYS TO SHIP BECAUSE FUND WILL BE HELD BY ETSY AND THEN ONCE FUNDS ARE CLEARED OUR ACCOUNT THEN WE CAN SHIP YOUR ORDER.
💕🌿+++However if you still want our FAST 1-5 days shipping service please shop with us at our website
https://aytzchayim.com
🌿💕
**International Orders we are not responsible for additional custom fees of your country's Customs Center, all sales are final and will not be refunded if returned!**
** PLEASE NOTE: We do not have any control over the Postal and Customs service scanning system. We are also not responsible for any orders lost or stolen once the item has been delievered.
However if a package is lost and has not been declared as delivered by Postal Service I would be happy to replace the item/s you order or refund your money if we no longer have items in stock..
Contact me by message here or email rivkasari [!at] yahoo.com with any questions
~~~~~~~~~~~~~~~~~~~~~~~~~~~~~~~~~~~~~~~~~~~~~~~~~~~~~~~~~~~~~~~~~Note to all customer outside of the United States: We are not responsible for lost items or orders through your mailing service Customs Dept. Please contact your Customs Departments of your Mailing Service about lost items or orders.
Before ordering please provide the best address that your order can be mailed to. Shipping cost may vary due to your Country's mailing rates so you may be billed for additional shipping costs by your postal service or customs.
Additional policies and FAQs
OUR ESSENTIAL OILS ARE PURE AND WHOLE UNDILUTED. WE SPECIALIZE IN ESSENTIAL OILS DISTILLED AND HANDCRAFTED FROM ISRAEL AND ALL OVER THE WORLD.
Essential oils are the aromatic, volatile liquids which are extracted from many parts of plants, i.e. flowers, leaves, bark, seeds, roots and resins. Science is rediscovering the incredible healing power of essential oils & acknowledging their therapeutic value. They have been found to be antiseptic, anti-inflammatory, anti-bacterial, anti-fungal & anti-parasitic.
Essential oils are highly concentrated & a drop or two can produce significant results. An entire plant, when distilled, might produce only a single drop of essential oil. That is why their potency is far greater than dried herbs. Pressing or distillation extracts the subtle, volatile liquids (meaning they evaporate quickly) from plants, shrubs, flowers, trees, roots, bushes & seeds, that make up essential oils. Enjoy these oils and help us bring healing to the world.
NOTE:
ALWAYS USE A CARRIER OIL WHEN APPLYING TO SKIN> THESE OILS ARE VERY HIGHLY CONCENTRATED
The new Etsy policy doesn't allow me to give statements about the medical value of this product. Email me for any questions or visit my website for more information
http://aytzchayim.com
While extensive efforts are made to ensure accuracy of the contents in all listings, these entries are not intended to be construed as medical advice or the official opinion/position of Etsy, its staff, or its Board of Directors.
We at Aytz Chayim Aromatherapy do strongly advise and encourage buyers to always discuss their own medical treatment with their healthcare providers.
Ingesting oils please read here
https://aytzchayim.com/safety-ingesting-oils/
More information
Last updated on
May 10, 2022
Frequently asked questions
Can your oils be ingested?
Yes and no! See details why here https://aytzchayim.com/safety-ingesting-oils/