Announcement Handmade Key to my Heart Necklaces, Skeleton Keys & Dragon Necklaces! Featuring jewelry seemingly pulled from your dreams! •Get 30% OFF today- Paste into your browser: http://eepurl.com/bja_Yj
•This link will take you to my official VIP Key Club where you'll automatically be spoiled with secret coupons, giveaways, sneak peeks and more!

❤ GIVE THE KEY TO YOUR HEART ❤
~Now currently showcasing the all new Spring 2016 Collections~

**The Spring Collection**
Featured in over 200 different worldwide news sites including CBS, NBC, ABC, Fox and Yahoo Finance, the all new Fantasy Keys of the Spring Collection have taken the world by storm. This enchanting new collection showcases the sensual colors of spring, as well showcases an all new series of personalized Swarovski Crystal Birthstone pendants for Mother's Day.

**The Custom Crystal Skeleton Key Collection**
Define your style with a flawless shimmer. The all new Custom Crystal Skeleton Key collection features casual yet unique handmade Key to my Heart necklaces, which can be personalized in your favorite Swarovski Crystal gemstone. Each brilliant skeleton key necklace is hand-set with it's radiant crystal just for you. These timeless skeleton keys are ideal for gifting, their prismatic shine sure to leave their recipient breathless. Find these pendants in the CUSTOM Key Necklace section.
____________________________________________________

**The Perfect Gift for Any Occasion!**
- Key to my Heart Necklace Sets
- Skeleton Key Necklaces
- Dragon Necklaces
- Gifts for Mom
- Gifts for Him
- Gifts for Girls
- Gifts for Couples -
- Medieval Wedding / Celtic Wedding / Goth Wedding
-Birthstone Necklaces for Mom
____________________________________________________
* K E E P * I N * T O U C H *
Follow Me Your Favorite Social Media
• Facebook.com/ArtByStarlaMoore
• Instagram.com/ArtByStarlaMoore
• Twitter.com/fantasykeys
____________________________________________________

*L E A R N * A B O U T * M Y * P R O C E S S*
Learn more about my handmade skeleton key necklaces, view photos of my studio, see customer photos, and more on my website:
• www.ArtByStarlaMoore.net

____________________________________________________

* S H I P P I N G *
Art by Starla Moore ships worldwide and has had Skeleton Key Necklace orders placed from 28 different countries since first opening in 2012!
EXPERIENCE THE HYPE- View the hundreds of positive reviews and customer feedback by clicking the left "Reviews" panel of my shop!
Proud FIVE STAR seller- I promise to accommodate your purchase in any way that you need! :)

____________________________________________________

* W A R R A N T Y *
Every handmade Skeleton Key necklace, Key to my Heart necklace, and piece of Fantasy Jewelry from my shop is insured for life. No questions asked!
Please see my policies for more information about my Warranty:
https://www.etsy.com/shop/ArtbyStarlaMoore/policy

____________________________________________________
✤NEW TO ETSY SHOPPING???✤
Learn more about Etsy shopping and the Etsy marketplace here:
http://www.etsy.com/help_guide_checkout.php

Feel free to message me if you have any additional questions!
I'm always here to help! Lots of love and
Happy shopping!
~Starla Moore
Announcement
Last updated on
Apr 6, 2016
Handmade Key to my Heart Necklaces, Skeleton Keys & Dragon Necklaces! Featuring jewelry seemingly pulled from your dreams! •Get 30% OFF today- Paste into your browser: http://eepurl.com/bja_Yj
•This link will take you to my official VIP Key Club where you'll automatically be spoiled with secret coupons, giveaways, sneak peeks and more!

❤ GIVE THE KEY TO YOUR HEART ❤
~Now currently showcasing the all new Spring 2016 Collections~

**The Spring Collection**
Featured in over 200 different worldwide news sites including CBS, NBC, ABC, Fox and Yahoo Finance, the all new Fantasy Keys of the Spring Collection have taken the world by storm. This enchanting new collection showcases the sensual colors of spring, as well showcases an all new series of personalized Swarovski Crystal Birthstone pendants for Mother's Day.

**The Custom Crystal Skeleton Key Collection**
Define your style with a flawless shimmer. The all new Custom Crystal Skeleton Key collection features casual yet unique handmade Key to my Heart necklaces, which can be personalized in your favorite Swarovski Crystal gemstone. Each brilliant skeleton key necklace is hand-set with it's radiant crystal just for you. These timeless skeleton keys are ideal for gifting, their prismatic shine sure to leave their recipient breathless. Find these pendants in the CUSTOM Key Necklace section.
____________________________________________________

**The Perfect Gift for Any Occasion!**
- Key to my Heart Necklace Sets
- Skeleton Key Necklaces
- Dragon Necklaces
- Gifts for Mom
- Gifts for Him
- Gifts for Girls
- Gifts for Couples -
- Medieval Wedding / Celtic Wedding / Goth Wedding
-Birthstone Necklaces for Mom
____________________________________________________
* K E E P * I N * T O U C H *
Follow Me Your Favorite Social Media
• Facebook.com/ArtByStarlaMoore
• Instagram.com/ArtByStarlaMoore
• Twitter.com/fantasykeys
____________________________________________________

*L E A R N * A B O U T * M Y * P R O C E S S*
Learn more about my handmade skeleton key necklaces, view photos of my studio, see customer photos, and more on my website:
• www.ArtByStarlaMoore.net

____________________________________________________

* S H I P P I N G *
Art by Starla Moore ships worldwide and has had Skeleton Key Necklace orders placed from 28 different countries since first opening in 2012!
EXPERIENCE THE HYPE- View the hundreds of positive reviews and customer feedback by clicking the left "Reviews" panel of my shop!
Proud FIVE STAR seller- I promise to accommodate your purchase in any way that you need! :)

____________________________________________________

* W A R R A N T Y *
Every handmade Skeleton Key necklace, Key to my Heart necklace, and piece of Fantasy Jewelry from my shop is insured for life. No questions asked!
Please see my policies for more information about my Warranty:
https://www.etsy.com/shop/ArtbyStarlaMoore/policy

____________________________________________________
✤NEW TO ETSY SHOPPING???✤
Learn more about Etsy shopping and the Etsy marketplace here:
http://www.etsy.com/help_guide_checkout.php

Feel free to message me if you have any additional questions!
I'm always here to help! Lots of love and
Happy shopping!
~Starla Moore No items listed at this time
Reviews

It's beautiful, exactly what I wanted!! Thank you so much!!🐾
About
Unlocking a World of Magic...
Nothing is more magical and mysterious than a key. It is a universal symbol that can hold so many meanings to so many different people. Whether it represents the key to your heart, a token of success, a reminder that you ultimately unlock your future, or even as a symbol of protecting your own spirit; keys are truly enchanting.
I am a 24 year old military wife, currently stationed with my husband and daughter in northern California. It was here that I first began meddling in the art of Fantasy Jewelry and Key crafting.

My dream is to create a majestic and fairy tale world-
To inspire magic within the hearts of others, and to stir a moment of self-ignited passion each time a wearer looks down to see their key. This simple pendant is much more than "jewelry". It is a token, defined by you.
Allow it to remind you that you are in control, that you can do anything you put your mind to, that you have the courage to overcome any obstacle.
Sometimes, we just need a small reminder: A Key to unlock our true inner strength.

I want each handmade skeleton key necklace to warm your heart, or the heart of your loved one, each and every time they put it on. Because in a seemingly monotonous- You hold the key to make each day absolutely magical.

Thank you for stopping by to read my story! :)
Xoxo,
Starla & the Moore Family
Shop members
Starla Moore

Owner, Maker, Designer, Curator

My name is Starla Moore! I am a military wife and stay at home mother, working daily to craft magical and unique Skeleton Key themed jewelry that the world will enjoy! My goal is to give you a pendant that will truly unlock your imagination!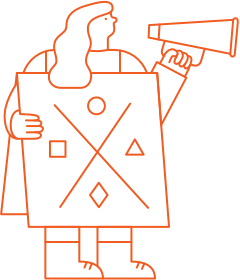 Shop policies failed to load
Try again