Reviews

I purchased this strap for my daughter. It was recommended by a co-worker of mine who is a professional photographer. My co-worker said it is the most comfortable strap she's ever used, and my daughter loves it. It has a small pocket for the lens cap, which is extremely convenient. it was obviously designed by a photographer. I am very pleased with this purchase.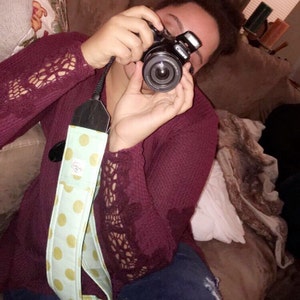 Someone was a little excited-great quality and super fast shipping! Thanks for helping make my girl's Christmas even better!

Love your camera straps. Going to give this one to my sister in law who is always commenting on my other ones! She will be so excited. Thank you very much!

Love your camera straps! So glad you opened up shop again!

Beautiful. Well made! This is the 4th I've bought for me and my friends

I've received many comments on the strap I ordered. It's perfect!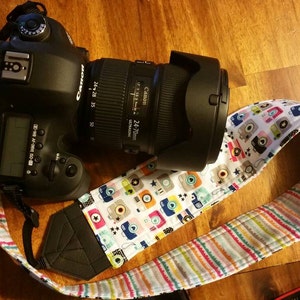 My baby is dressed for spring, and she looks gorgeous!! :)


Thanks SO MUCH. Awesome seller to work with. Very Happy with strap.

I love my new camera strap so much! This is my second one from August Blossoms, and they are so cute, well-made, and comfortable around my neck!