Shop Owner

Shop Info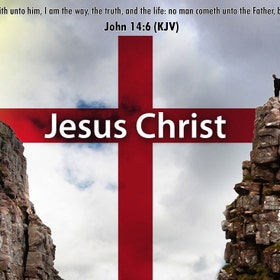 | | |
| --- | --- |
| Jesus said to him I AM the Way, the Truth & the Life... | |
BethToddCreatz's

Shop Policies
Welcome
In the beginning was the Word, and the Word was with God, and the Word was God. John 1:1

Thou art worthy, O Lord, to receive glory and honour and power: for Thou hast created all things, and for Thy pleasure they are and were created. Revelation 4:11

…Holy, holy, holy, Lord God Almighty, which was, and is, and is to come. Revelation 4:8

And this is the record, that God hath given to us eternal life, and this life is in His Son. He that hath the Son hath life; and he that hath not the Son of God hath not life. These things have I written unto you that believe on the name of the Son of God; that ye may know that ye have eternal life, and that ye may believe on the name of the Son of God. 1 John 5:11-13

But now the righteousness of God without the law is manifested, being witnessed by the law and the prophets;
even the righteousness of God which is by faith of Jesus Christ unto all and upon all them that believe:
for there is no difference: for all have sinned, and come short of the glory of God;
being justified freely by His grace through the redemption that is in Christ Jesus:
Whom God hath set forth to be a propitiation through faith in His blood, to declare His righteousness for the remission of sins that are past, through the forbearance of God. Romans 3:21-25

For the wages of sin is death; but the gift of God is eternal life through Jesus Christ our Lord. Romans 6:23

Verily, verily, I say unto you, He that heareth my word, and believeth on Him that sent me, hath everlasting life, and shall not come into condemnation; but is passed from death unto life. John 5:24

Jesus saith unto him, I am the way, the truth, and the life: no man cometh unto the Father, but by Me. John 14:6

But as many as received Him, to them gave He power to become the sons of God, even to them that believe on His name: which were born, not of blood, nor of the will of the flesh, nor of the will of man, but of God. John 1:12-13

For Christ also hath once suffered for sins, the just for the unjust, that He might bring us to God, being put to death in the flesh, but quickened by the Spirit. 1 Peter 3:18

For by grace are ye saved through faith; and that not of yourselves: it is the gift of God: not of works, lest any man should boast. Ephesians 2:8-9

For I delivered unto you first of all that which I also received, how that Christ died for our sins according to the scriptures; And that He was buried, and that He rose again the third day according to the scriptures. 1 Corinthians 15:3-4

In whom we have redemption through His blood, the forgiveness of sins, according to the riches of His grace. Ephesians 1:7

Make a joyful noise unto God, all ye lands: Sing forth the honour of His name: make His praise glorious. Say unto God, How terrible art Thou in Thy works! through the greatness of Thy power shall Thine enemies submit themselves unto Thee. All the earth shall worship Thee, and shall sing unto Thee; they shall sing to Thy name. Psalm 66: 1 – 4


. . . . . ❈ . . . . . ❊ . . . . . ❈ . . . . . ❊ . . . . . ❈ . . . . .

A person may plan his path, but The Lord directs his steps.
Proverbs 16: 9

I have been unable to create any new items for this shop. Read more about it here: https://www.etsy.com/shop/BethToddCreatz/about


. . . . . ❈ . . . . . ❊ . . . . . ❈ . . . . . ❊ . . . . . ❈ . . . . .
Last Updated October 28, 2015