| | | |
| --- | --- | --- |
| Handmade Fabric Jewelry and Accessories for Women | | |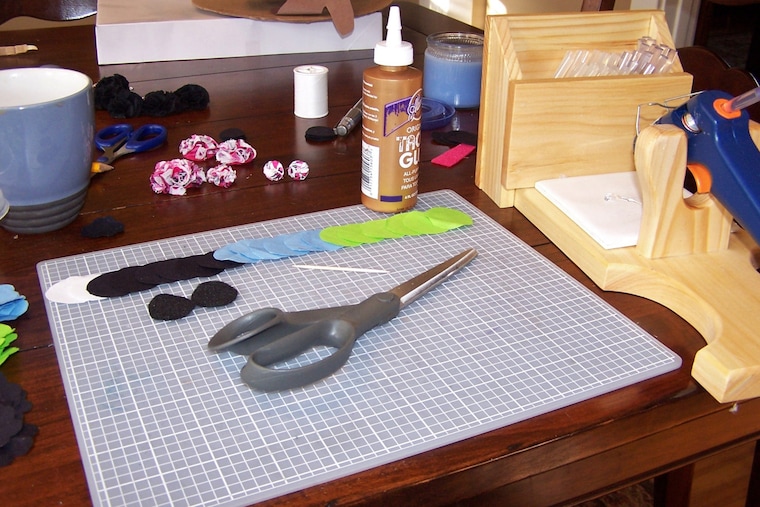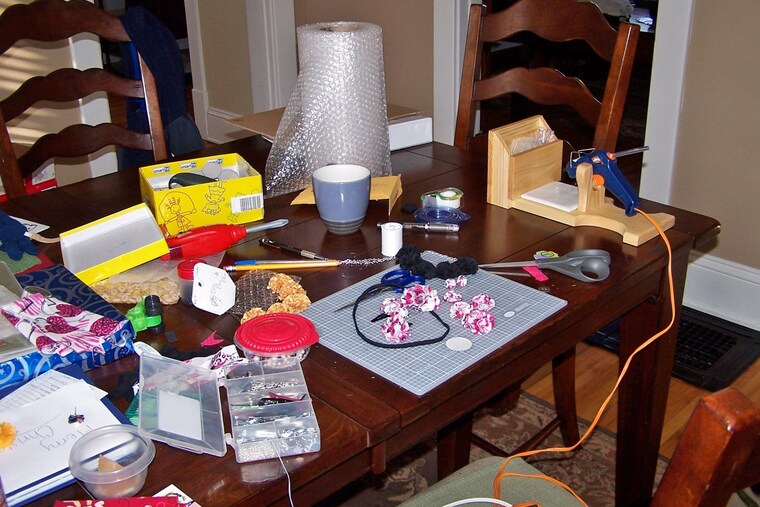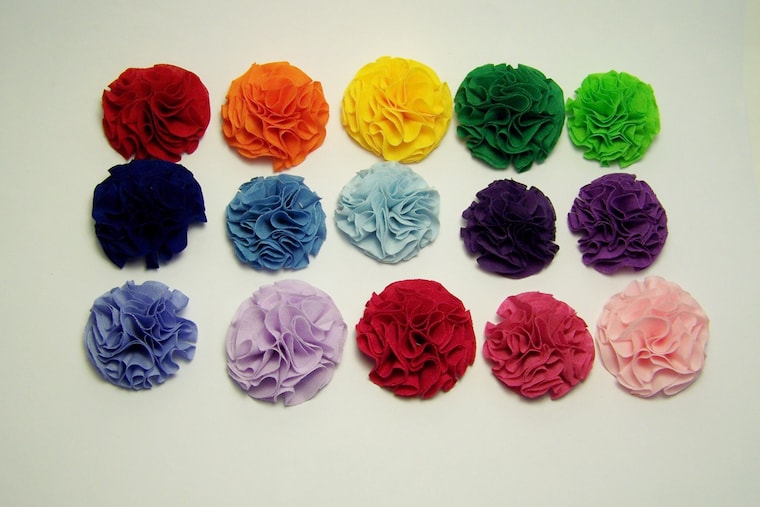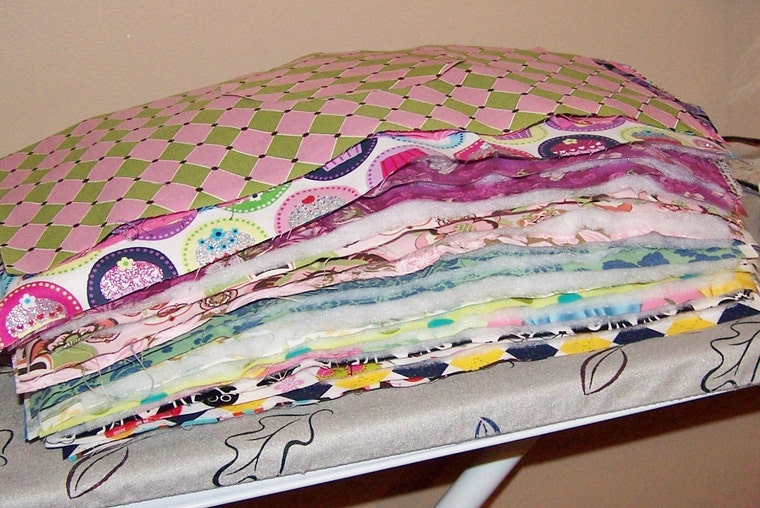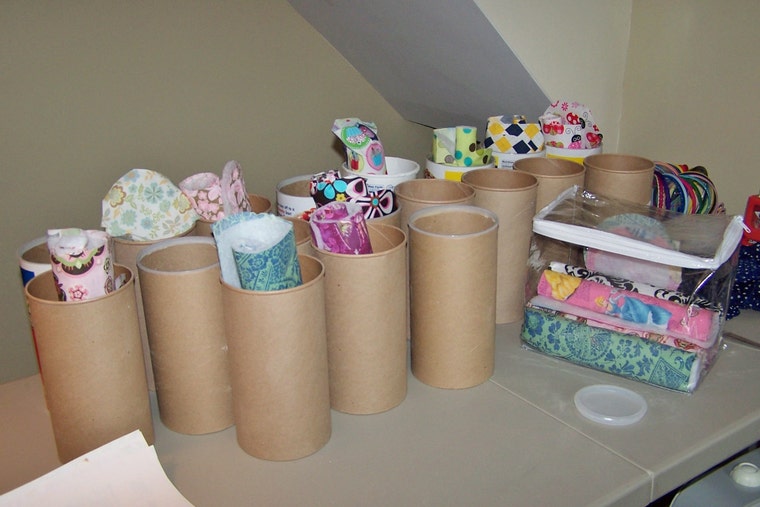 From scraps to accessories.
"Betty Bow Blue" really began out of boredom. My computer bit the dust last summer, and I found myself without one for over a month. To fill my downtime, I decided to pick up a small hobby and began crafting things that I had seen online that I wanted to try out for myself. My mother graciously passed along her scrap fabrics to me, and so began my experiments in crafting. The majority of the fabrics that I currently work with, and have since the beginning, are the scraps that my mother has left over from her sewing projects. The biggest challenge has been figuring out designs that would make the best use out of the scraps, and provide as little waste as possible; I hate the idea of throwing out even the smallest of pieces.

The items that I am most proud of are the ones that have been created through constant trial and error, and those which have undergone several stages of improvement. My fabric flower "convertibles" are an example of this, as they have had at least five different designs from start to finish. I have also found that some of the products that I enjoy making the most are ones that have developed through custom requests, like my headband holders, hair clips, and pom rings. Obviously some of my items are not original ideas, but I still feel as though I have managed to make them "my own" in some small way. My felt dahlias are "convertibles", meaning they can be worn various ways, not just limited to headbands or pins. I am also in the works of creating a dahlia design with removable centers to be worn as essential oil pins, (a request from one of my friends).

After fiddling around with a few projects, I decided to try my luck at a few local craft fairs, (some turned out well, others not so much), and later opened my Etsy shop. I settled on the name "Betty Bow Blue" for a couple of reasons. A few of my friends jokingly refer to me as "Betty", (as in Betty Crocker, because to them, I always seem to be baking something), and I have always had an interest in nursery rhymes and fairy tales. I really wanted a title incorporating those personal things to represent my products. "Betty Bow Blue" has a nice nursery rhyme ring to it, while staying relevant to the type of items I create.

I have been doing fairly well with my products at local craft fairs, but I wanted to see how well I could do in a non-local setting. I opened my Etsy shop in an attempt to develop a wider customer-base. It's nice knowing that there are people outside of my friends and family who are interested in my products.

Please visit my new extension shop for girls, www.BettyBowBluetoo.etsy.com

Krista Weber
Owner, Maker, Designer, Curator, Shipping, Photographer
I am currently a stay-at-home-mom of two great little boys. Occasionally, I work as a substitute teacher, and baby-sit in my home. I find that after a long day of housecleaning, and taking care of the kids, working on my products relaxes me.
Shop Owner

Canton, NY, United States