Announcement Welcome to Bing Art! As seen in Laguna Beach's Pacific Gallery; NBC's "Save Me"; and "The Custom Art Collection" prints from Top Artists. I create contemporary original oil paintings, thick with texture from impasto and palette knife work. Enjoy browsing my tree paintings, mid century modern inspired art, and whimsical art pieces! I add more oil paintings, fine art prints, and made-to-order products regularly, so be sure to check back often! Layaway is available so don't be afraid to ask!

Reach out to me via Etsy convo or email me at rachbing [!at] gmail.com with any questions.

**Social Networking Links:
Facebook: www.facebook.com/BingArtbyRachelBingaman
Google+: https://plus.google.com/u/0/+RachelBingaman/
Instagram: @bing_art
Twitter: @rach_bing
Blog: http://bingartbyrachelbingaman.blogspot.com/

**About My Art:
All the paintings you see in my shop are Bing Art original oil paintings. I also offer high quality giclee prints from my original art and lovely custom printed products. Purchase of an original painting includes a signed Certificate of Authenticity. I've also added archival photo prints of my work as an affordable alternative to giclees. Looking around, you'll find: tote bags, decorative throw pillows, clipboards, travel cups, table linens and more. I add more products regularly so check back often!
My primary focus as of late has been on textured impasto paintings and contemporary landscape paintings such as: tree paintings, modern minimalist art, nightscape paintings, contemporary landscape paintings, storm paintings, modern abstract art, impressionist art and mid century modern art. I also work a bit in abstract expressionism.

**About the Artist:
I'm a full-time professional artist living in Grovetown, Georgia with my husband and two beautiful children. My award-winning original oil paintings are internationally collected and can be found in private collections all over the world!
I take a lot of pride in my oil paintings as painting is a skill passed down from my grandfather through my family. Each and every painting gets my full attention until its completion. I spend as long as necessary to perfect each piece and will not let it leave my easel till it is worthy of your wall space!

CURRENT EXHIBITIONS:
October 2016- Pacific Gallery, Laguna Beach, CA
October 2016- Find my art at Dana Point Harbor, CA in Pacific Gallery
October 2016- Motel Boulder City, Boulder City, Nevada
October 2016- The Schell House, Schellsburg, PA

THE LATEST:
Find prints of my work in Expressions Art Gallery, La Conner, WA
Gallery representation in California: Pacific Gallery, Laguna Beach, CA
Exhibited in California: Pacific Gallery, Laguna Beach, CA
Exhibited in Maryland: Green Owl Gallery, Hyattsville, MD
Interviewed on Etsy Conversations Podcast
Cover art for Eric Anschutz's book, "November Song"
Artwork used on the set of NBC's TV series "Save Me."
"The Custom Art Collection: Art for the Contemporary Home" for sale at Barnes & Noble and featuring my artwork.
Featured artist in Arlington Arts Gallery Springtime Celebration of Artists Slideshowcase
Recipient of the Special Recognition Award: Light, Space, & Time Art Gallery online.
Featured artist on Artpromotivate
Featured in Kreative Living e-mag
Named as one of the Top 5 artists in Washington, DC for the RAW 2012 Season.
Featured at Napolean Bistro & Lounge in Washington DC for the Create A Cure project.

RECENT SHOWCASES:
Exhibited at Pacific Gallery, Laguna Beach, CA
Prints available at Expressions Art Gallery, La Conner, WA
Holiday Exhibition, Green Owl Gallery, Hyattsville, MD
Annual Hyattsville Art Festival, Hyattsville, MD
Art Outside MD, Baltimore, MD
Oktoberfest at the Kentlands, Gaithersburg, MD
PicassoWhat Art Gallery; Rockland, ME; "The Many Faces of PicassoWhat"
Seikilos FX Studios; Dallas, Texas; Featured Artist in Showroom
PicassoWhat Art Gallery, Rockland, ME; "Artistic Differences"
PicassoWhat Art Gallery; Rockland, ME; "Picasso Would Have Loved This"
Arlington Arts Gallery; Arlington, VA; Springtime Celebration of Artists Slideshowcase.
Bing Art was featured at the RAW: DC Showcase in Washington DC.
Napolean Bistro & Lounge in Washington DC for the Create A Cure project.
Oktoberfest 2012 to benefit the Armed Forces Retirement Home and The Friends of Soldiers in Washington DC.

PRESS:
Featured in "The Custom Art Collection: Art for the Contemporary Home"
Featured in the Kreative Corner section of Kreative Living
Article in Washington Post: http://www.washingtonpost.com/business/capitalbusiness/2012/07/29/gJQAMa95IX_story.html

CUSTOM ART:
Commissions and custom art orders welcome!
Convo or e-mail me for details:
rachbing [!at] gmail.com

**Please Note:
Each piece is described and photographed as accurately as possible. However, variations in individual PC monitor hues make it impossible for all pieces to look the same on every computer monitor.

**Other Terms for My Style of Art:
impressionist art, expressionist art, contemporary art, modern art, colorful art, impasto painting, impasto art, large wall art, textured art, original painting, palette knife, impasto art, abstract painting, rainbow art, fine art, canvas art, canvas painting, gallery wrapped canvas, custom art, commissioned artwork, landscape painting, seascape, ocean art, by the sea, brush paintings, one-of-a-kind (OOAK), made to order art, tree painting, nightscape painting, night landscape, paintings of trees, nature paintings, unique artwork, expressionism, impressionism, mid century modern art, minimalist art

**Ways People Have Displayed my Paintings:
inspirational wall art, colorful home decor, contemporary office decor, mini easel, gift giving, writing inspiration, art therapy, gallery art, collectible art, inspiration for dancing, contemporary décor, meditation, background for music, cover art, national television, collector's art, unique wall decor, wall hanging, kitchen decor, bedroom decor, nursery decor and countless other ways!

****More Information About Giclee Prints****

*Giclée prints are considered to be among the highest quality art prints available and are sold through galleries and museums all over the world. Giclée printing is a great way for artists to create museum quality reproductions of their original art.

*What is a giclee print? Giclée (pronounced Zhee-Clay) is derived from the French word "gicler" which means "to squirt, to spray". A giclée print is produced by specialized large format inkjet printers using archival inks and high quality archival canvas or fine art paper.

***

After you've taken a look at my paintings, please feel free to contact me through email at: rachbing [!at] gmail.com or through conversation on Etsy for any questions or additional information. I appreciate my customers greatly and welcome any questions. Thank you for visiting my Etsy shop!

**Social Networking Links:
Facebook: www.facebook.com/BingArtbyRachelBingaman
Google+: https://plus.google.com/u/0/+RachelBingaman/
Twitter: @rach_bing
Blog: http://bingartbyrachelbingaman.blogspot.com/
Announcement
Last updated on
Oct 17, 2016
Welcome to Bing Art! As seen in Laguna Beach's Pacific Gallery; NBC's "Save Me"; and "The Custom Art Collection" prints from Top Artists. I create contemporary original oil paintings, thick with texture from impasto and palette knife work. Enjoy browsing my tree paintings, mid century modern inspired art, and whimsical art pieces! I add more oil paintings, fine art prints, and made-to-order products regularly, so be sure to check back often! Layaway is available so don't be afraid to ask!

Reach out to me via Etsy convo or email me at rachbing [!at] gmail.com with any questions.

**Social Networking Links:
Facebook: www.facebook.com/BingArtbyRachelBingaman
Google+: https://plus.google.com/u/0/+RachelBingaman/
Instagram: @bing_art
Twitter: @rach_bing
Blog: http://bingartbyrachelbingaman.blogspot.com/

**About My Art:
All the paintings you see in my shop are Bing Art original oil paintings. I also offer high quality giclee prints from my original art and lovely custom printed products. Purchase of an original painting includes a signed Certificate of Authenticity. I've also added archival photo prints of my work as an affordable alternative to giclees. Looking around, you'll find: tote bags, decorative throw pillows, clipboards, travel cups, table linens and more. I add more products regularly so check back often!
My primary focus as of late has been on textured impasto paintings and contemporary landscape paintings such as: tree paintings, modern minimalist art, nightscape paintings, contemporary landscape paintings, storm paintings, modern abstract art, impressionist art and mid century modern art. I also work a bit in abstract expressionism.

**About the Artist:
I'm a full-time professional artist living in Grovetown, Georgia with my husband and two beautiful children. My award-winning original oil paintings are internationally collected and can be found in private collections all over the world!
I take a lot of pride in my oil paintings as painting is a skill passed down from my grandfather through my family. Each and every painting gets my full attention until its completion. I spend as long as necessary to perfect each piece and will not let it leave my easel till it is worthy of your wall space!

CURRENT EXHIBITIONS:
October 2016- Pacific Gallery, Laguna Beach, CA
October 2016- Find my art at Dana Point Harbor, CA in Pacific Gallery
October 2016- Motel Boulder City, Boulder City, Nevada
October 2016- The Schell House, Schellsburg, PA

THE LATEST:
Find prints of my work in Expressions Art Gallery, La Conner, WA
Gallery representation in California: Pacific Gallery, Laguna Beach, CA
Exhibited in California: Pacific Gallery, Laguna Beach, CA
Exhibited in Maryland: Green Owl Gallery, Hyattsville, MD
Interviewed on Etsy Conversations Podcast
Cover art for Eric Anschutz's book, "November Song"
Artwork used on the set of NBC's TV series "Save Me."
"The Custom Art Collection: Art for the Contemporary Home" for sale at Barnes & Noble and featuring my artwork.
Featured artist in Arlington Arts Gallery Springtime Celebration of Artists Slideshowcase
Recipient of the Special Recognition Award: Light, Space, & Time Art Gallery online.
Featured artist on Artpromotivate
Featured in Kreative Living e-mag
Named as one of the Top 5 artists in Washington, DC for the RAW 2012 Season.
Featured at Napolean Bistro & Lounge in Washington DC for the Create A Cure project.

RECENT SHOWCASES:
Exhibited at Pacific Gallery, Laguna Beach, CA
Prints available at Expressions Art Gallery, La Conner, WA
Holiday Exhibition, Green Owl Gallery, Hyattsville, MD
Annual Hyattsville Art Festival, Hyattsville, MD
Art Outside MD, Baltimore, MD
Oktoberfest at the Kentlands, Gaithersburg, MD
PicassoWhat Art Gallery; Rockland, ME; "The Many Faces of PicassoWhat"
Seikilos FX Studios; Dallas, Texas; Featured Artist in Showroom
PicassoWhat Art Gallery, Rockland, ME; "Artistic Differences"
PicassoWhat Art Gallery; Rockland, ME; "Picasso Would Have Loved This"
Arlington Arts Gallery; Arlington, VA; Springtime Celebration of Artists Slideshowcase.
Bing Art was featured at the RAW: DC Showcase in Washington DC.
Napolean Bistro & Lounge in Washington DC for the Create A Cure project.
Oktoberfest 2012 to benefit the Armed Forces Retirement Home and The Friends of Soldiers in Washington DC.

PRESS:
Featured in "The Custom Art Collection: Art for the Contemporary Home"
Featured in the Kreative Corner section of Kreative Living
Article in Washington Post: http://www.washingtonpost.com/business/capitalbusiness/2012/07/29/gJQAMa95IX_story.html

CUSTOM ART:
Commissions and custom art orders welcome!
Convo or e-mail me for details:
rachbing [!at] gmail.com

**Please Note:
Each piece is described and photographed as accurately as possible. However, variations in individual PC monitor hues make it impossible for all pieces to look the same on every computer monitor.

**Other Terms for My Style of Art:
impressionist art, expressionist art, contemporary art, modern art, colorful art, impasto painting, impasto art, large wall art, textured art, original painting, palette knife, impasto art, abstract painting, rainbow art, fine art, canvas art, canvas painting, gallery wrapped canvas, custom art, commissioned artwork, landscape painting, seascape, ocean art, by the sea, brush paintings, one-of-a-kind (OOAK), made to order art, tree painting, nightscape painting, night landscape, paintings of trees, nature paintings, unique artwork, expressionism, impressionism, mid century modern art, minimalist art

**Ways People Have Displayed my Paintings:
inspirational wall art, colorful home decor, contemporary office decor, mini easel, gift giving, writing inspiration, art therapy, gallery art, collectible art, inspiration for dancing, contemporary décor, meditation, background for music, cover art, national television, collector's art, unique wall decor, wall hanging, kitchen decor, bedroom decor, nursery decor and countless other ways!

****More Information About Giclee Prints****

*Giclée prints are considered to be among the highest quality art prints available and are sold through galleries and museums all over the world. Giclée printing is a great way for artists to create museum quality reproductions of their original art.

*What is a giclee print? Giclée (pronounced Zhee-Clay) is derived from the French word "gicler" which means "to squirt, to spray". A giclée print is produced by specialized large format inkjet printers using archival inks and high quality archival canvas or fine art paper.

***

After you've taken a look at my paintings, please feel free to contact me through email at: rachbing [!at] gmail.com or through conversation on Etsy for any questions or additional information. I appreciate my customers greatly and welcome any questions. Thank you for visiting my Etsy shop!

**Social Networking Links:
Facebook: www.facebook.com/BingArtbyRachelBingaman
Google+: https://plus.google.com/u/0/+RachelBingaman/
Twitter: @rach_bing
Blog: http://bingartbyrachelbingaman.blogspot.com/ No items listed at this time
Reviews

Festive and quality Arrived quickly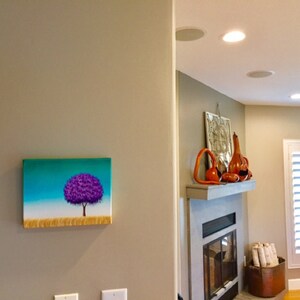 Wonderful as all We have ordered have been!

Perfect as have been all our orders! Love this shop!
About
Bing Art - Contemporary Art Original Oil Paintings on Canvas
Welcome to Bing Art!

Presently, I'm a full-time professional artist living in Grovetown, GA with my husband and two beautiful children. My original oil paintings are internationally collected and can be found in private collections all over the world!

My works range in size from as tiny as 5" by 5" to as large as 36" by 48". I try to keep a wide variety of styles and works available so that my customers can find a style to fit their tastes and a size to fit their budget! I prefer to use hand stretched or gallery wrapped canvas and use professional grade oil paints in creating my pieces.

Each piece is unique in its brushwork and composition to make for truly unique contemporary art!

UPCOMING:
2016:
Gallery representation in California: Pacific Gallery, Dana Point Harbor, CA
Gallery representation in California, Pacific Gallery, Laguna Beach, CA.
Find my prints at Expressions Art Gallery in La Conner, WA.

THE LATEST:
2015:
Gallery representation in California: Pacific Gallery, Laguna Beach, CA
Exhibited in Maryland: Green Owl Gallery, Hyattsville, MD
Find my prints at Expressions Art Gallery in La Conner, WA
2014:
Exhibited in California: Pacific Gallery, Laguna Beach, CA
Exhibited in Maryland: Green Owl Gallery, Hyattsville, MD
Exhibited in Texas: Seikilos FX Studios, Dallas, TX.
Interviewed on Etsy Conversations Podcast
Cover art for Eric Anschutz's book, "November Song"
2013:
Artwork used on the set of NBC's TV series "Save Me."
"The Custom Art Collection: Art for the Contemporary Home" for sale at Barnes & Noble and featuring my artwork.
Featured artist: Seikilos FX Studios, Dallas, TX.
Featured artist in Arlington Arts Gallery Springtime Celebration of Artists Slideshowcase
2012:
Named as one of the Top 5 artists in Washington, DC for the RAW 2012 Season.
Featured at Napolean Bistro & Lounge in Washington DC for the Create A Cure project.

**Other Terms for My Style of Art:
impressionist art, abstract expressionism, expressionist art, contemporary art, modern art, colorful art, impasto painting, impasto art, large wall art, large paintings, hand painted oil paintings, textured art, original painting, palette knife, abstract painting, rainbow art, fine art, canvas art, canvas painting, gallery wrapped canvas, custom art, commissioned artwork, landscape painting, seascape, ocean art, by the sea, brush paintings, one-of-a-kind (OOAK), made to order art, tree painting, paintings of trees, stormscape, dark art, nightscape painting, night landscape, paintings of trees, nature paintings, unique artwork, expressionism, impressionism, mid century modern art, minimalist art

**Ways People Have Displayed my Paintings:
inspirational wall art, colorful home decor, contemporary office decor, mini easel, gift giving, writing inspiration, art therapy, healing, gift for storm chaser, gift for art lover, unique gift, gallery art, collectible art, inspiration for dancing, contemporary décor, meditation, background for music, cover art, national television, collector's art, unique wall decor, wall hanging, kitchen decor, bedroom decor, nursery decor and countless other ways!

**Social Networking Links:
Facebook: www.facebook.com/BingArtbyRachelBingaman
Google+: https://plus.google.com/u/0/+RachelBingaman/
Twitter: @rach_bing
Blog: http://bingartbyrachelbingaman.blogspot.com/
Shop members
Rachel Bingaman

Owner, Professional Artist

My focus is primarily on contemporary and abstract landscapes. I pull colors from past memories and present experience and mix them into something I think is fit for canvas. Even the most mundane of moments can find itself transferred onto canvas.
Manufacturers
Professional Printing Service

Kenmore, NY, United States

Rachel works with a high quality professional printer based out of New York to create giclee prints of her original artworks onto fine art paper and canvas.

On Demand Printing Service

Chicago, IL, United States

Rachel works with a professional print on demand service that transfers her original art onto tote bags and accent pillows. Each item ordered is carefully proofed by Rachel and is creating using quality and durable fabrics.
On Demand Professional Printer Service

Salt Lake, UT, United States

Rachel works with a professional, high quality printer service that transfers her original art onto office supplies, kitchen accessories, and drinkware. Each item is carefully proofed by Rachel and individually created for each customer as ordered.
Shop policies
Last updated on
September 19, 2016
Thank you for visiting BingArt!

Contemporary Original Oil Paintings on Canvas & Fine Art Prints
Unique Wall Art for the Modern Home!

ORIGINAL OIL PAINTINGS:
♥All the paintings you see in my shop are Bing Art original oil paintings and giclee prints from my original art designs that are ready to ship. As such, each painting purchase includes a signed Certificate of Authenticity and each painting is stamped with my signature Bing Art stamp!

♥Each contemporary art oil painting is either signed by my artist's hand on the front or on the back of that canvas. I also title, sign, and date the back of each canvas painting.

GICLEE PRINTS:
♥Each giclee print is created from one of my original artworks and is created on fine art giclee paper or canvas.

♥Both my art prints as well as my original canvas art are described and photographed as accurately as possible, however variations in individual PC monitor hues make it impossible for all art to look the same on every computer monitor.

MADE TO ORDER:
♥I take custom art commissions regularly and am happy to give you details as to the process. Email me at rachbing [!at] gmail.com or send me a convo through Etsy.
Accepted payment methods
Payment
**I take all forms of Credit Cards, Debit Cards, PayPal, Money Orders, Etsy Gift Cards and checks at this time.

**You do NOT need to have a Paypal account to make a payment- you can check out as a guest. I also offer payment plans so don't hesitate to ask as I am happy to work with you!

CUSTOM ART:
♥Turnaround time for commissioned art is between 3-4 weeks (to allow sufficient time for painting/drying/proper shipping.)

♥A 30% non-refundable deposit is required to get started and the rest of the balance will be due upon completion and approval of the final piece. Photos will be sent for your approval and a custom listing created for you to checkout through once the piece has been approved.

♥Up to 3 reworkings of the piece are included in the purchase after which additional costs may apply depending on how much extra materials are needed.

♥I carefully hand paint the sides of each oil painting to make framing optional and will be sure to wire or mount your contemporary art so that it is ready for hanging right out of the box.
Shipping
ORIGINALS:
After payment has been received, your original painting will be shipped within 48 business hours (unless working on a custom piece in which shipping time will be arranged). Tracking and insurance are included for all items within the domestic US.

I personally package and ship each piece with the utmost care. For paintings on canvas panel that are 5" x 7" and smaller, after careful wrapping, I ship via USPS in a padded envelope. For larger paintings and box canvas paintings, I wrap carefully and ship securely in an appropriately sized box through either USPS or FedEx.

If you have a preference as to shipping method, please let me know and I will be happy to accommodate it. In the case of loss or damage, the customer will receive a full refund and an insurance claim is filed on my end.

GICLEE PRINTS:
Fine Art Paper Prints - Allow 3 days for processing before shipment
Canvas Prints - Allow 7 days for processing before shipment

MADE TO ORDER ITEMS:
Please allow 1-2 weeks for delivery of made to order items.

International buyers please note: Import duties, taxes and charges are not included in the item price or shipping charges. These charges are your responsibility. Please check with your country's customs office to find out what these additional costs will be prior to purchasing.
Refunds and Exchanges
Return your painting or print for a full refund (minus shipping costs) within 7 days for any reason on all non commissioned works. Refunds will be credited when the painting/print is received back in original condition. I want every customer to be 100% satisfied with their experience with Bing Art! If you should have any issues, please don't hesitate to let me know.

In the case of loss or damage, the customer will receive a full refund and an insurance claim is filed on my end.
Additional policies and FAQs
Copyright © Rachel Bingaman All Rights Reserved

*No part of any of the paintings in Bing Art's shop may be reproduced, distributed, publicly displayed, or made into a derivative work without the express permission of Rachel Bingaman.

***Caring for Your New Piece of Contemporary Art ***
♥Paintings that are relatively new are more fragile to the touch. It can take up to a year for an oil painting to become completely chemically dried (cured) so be sure to carefully handle your oil painting at all times.

♥When dusting, use a cloth or feather duster or even lightly forced air as it can be very easy to scratch your painting when it is fresh.

♥Oil paintings need to "breathe" in order to cure properly. Thus, do not enclose them in a frame without ventilation and be sure to leave an inch of space between the glass and the painting, should you choose to put your painting behind glass.

♥Don't position your painting in extreme lighting situations. Extreme light or dark may effect the way the painting cures and either give it a washed out look or a yellowed look.

♥With proper care, your oil painting can easily last for generations and be a piece of unique, original art to treasure forever!
More information
Last updated on
Mar 15, 2016
Frequently asked questions
Custom and personalized orders
Commissions and custom art orders welcome!
Convo or e-mail me for details:
rachbing@gmail.com