Announcement Charm Bracelets, Charm Necklace, Personalized Jewelry, Mother's Jewelry, Custom Jewelry, Inspirational Jewelry, Memorial Jewelry, Birthstone Jewelry.

I bring a little magic into each piece of jewelry I create, from the sparking crystals, whimiscal charms, vintage images and inspirational quotes. Even the sound of the charm bracelets is magical, a soft tinkling sound like wind chimes.

You can find information here about how I create your jewelry?
http://www.etsy.com/people/BlackberryDesigns

I personally gift wrap each item and wrap it all up for in a satin bow. Ready to give to yourself as a gift, or a loved one.

My 316L stainless steel jewelry has the look and feel of antique sterling and platinum, it is not bright silver like sterling. Stainless is a great metal! Durable, never tarnishes and easy to clean and lasts a lifetime.

FOLLOW ME ON FACEBOOK:
Why follow me on facebook? You will get first announcements of new products coming to my Etsy store, contests, and give-aways. Several of my pieces have been inspired by you, my customer.
https://www.facebook.com/Blackberry.Designs.Jewelry

CHARM CATALOG:
https://files.acrobat.com/a/preview/3e5769c3-9230-4301-b836-048703a8ec50

Please visit my other shops for Collage Sheets and other Jewelry:
http://www.glindacollagesheets.etsy.com
http://www.glindadesigns.etsy.com

COPYRIGHT INFORMATION:
My copyrights take effect the moment I create my jewelry and publish. However, in 2014 I submitted my designs for Copyright protection with the US Copyright Office and was awarded certificate of copyrights on all my designs. I hold various copyright numbers.

Dea
Blackberry Designs Jewelry
Masterfully Crafted * Magically Charming®
Announcement
Last updated on
Mar 18, 2016
Charm Bracelets, Charm Necklace, Personalized Jewelry, Mother's Jewelry, Custom Jewelry, Inspirational Jewelry, Memorial Jewelry, Birthstone Jewelry.

I bring a little magic into each piece of jewelry I create, from the sparking crystals, whimiscal charms, vintage images and inspirational quotes. Even the sound of the charm bracelets is magical, a soft tinkling sound like wind chimes.

You can find information here about how I create your jewelry?
http://www.etsy.com/people/BlackberryDesigns

I personally gift wrap each item and wrap it all up for in a satin bow. Ready to give to yourself as a gift, or a loved one.

My 316L stainless steel jewelry has the look and feel of antique sterling and platinum, it is not bright silver like sterling. Stainless is a great metal! Durable, never tarnishes and easy to clean and lasts a lifetime.

FOLLOW ME ON FACEBOOK:
Why follow me on facebook? You will get first announcements of new products coming to my Etsy store, contests, and give-aways. Several of my pieces have been inspired by you, my customer.
https://www.facebook.com/Blackberry.Designs.Jewelry

CHARM CATALOG:
https://files.acrobat.com/a/preview/3e5769c3-9230-4301-b836-048703a8ec50

Please visit my other shops for Collage Sheets and other Jewelry:
http://www.glindacollagesheets.etsy.com
http://www.glindadesigns.etsy.com

COPYRIGHT INFORMATION:
My copyrights take effect the moment I create my jewelry and publish. However, in 2014 I submitted my designs for Copyright protection with the US Copyright Office and was awarded certificate of copyrights on all my designs. I hold various copyright numbers.

Dea
Blackberry Designs Jewelry
Masterfully Crafted * Magically Charming® No items listed at this time
About
Charm Bracelets, Necklaces, Handcrafted Jewelry, Masterfully Crafted * Magically Charming®
Hi, I'm Dea!

My passion for charm bracelets and charm jewelry started as a teenager when my father traveled the world on business and would bring me and my sister a charm from each country he visited. My dad passed on in 2002, and I wanted to always have him close to me, so I created a silver charm bracelet with photo charms of my father and the silver charms he had collected for my bracelet. Friends and family saw this keepsake charm bracelet and my handmade charm bracelet business was born. My designs are inspired by the elegant charm bracelets of the 1940's and 1950's.

Everyone of my handmade charm bracelet tells a story, and each silver charm, crystal and image is carefully selected to complete the story. It can take from 3-6 months to find charms, vintage images, and crystals. Whether you are looking at the single rose charm on my Beauty and the Beast charm bracelet, the cabbage rose charm from Alice in Wonderland, or the open rose from the Country Cottage, each item is carefully selected to reflect the theme of the bracelet.

Since 2002, my handmade jewelry, charm bracelets, personalized jewelry, earrings and charm necklaces have been featured across the web, at fine art fair's, juried art shows, magazines, television, the front page of Etsy, and numerous Blogs and websites.
As a metal smith for over 10 years, I used to only create in sterling silver, as the cost of silver increased I wanted to bring my handmade quality jewelry to my customers in affordable, alternative metals, so I now create high quality charm bracelets, personalized jewelry, charm necklaces, and drop earrings in jewelry grade 316L Stainless Steel, USA cast pewter, Sterling Silver settings and Swarovski crystals.

WHAT SUPPLIES DO I USE?:
I strive to bring you a keepsake quality hand crafted charm jewelry that is incredibly durable, lightweight,comfortable to wear all day, and will be treasured for a lifetime™. There is no nickel or inferior metals in any of my findings or charms which sometimes can cause allergies to the metal, nor will your skin turn when you wear my jewelry. My components,chain, clasps and other findings are created with Jewelry grade 316L stainless steel, the finest available and the crown frames are .925 Sterling Silver.
* My charms are a beautiful solid silver pewter, manufactured and cast in the US. They are guaranteed to be lead free. Pewter can last a lifetime and will never tarnish or turn. You will never find Tibetan silver charms in my jewelry. Tibetan silver charms contain no silver, heavy, brittle, the metals are circumspect, not manufactured in the US, not regulated closely, and the thin plating wears off quickly.
* Many of my charms are individually hand-enameled with a process that is proprietary to my line.
* My chains and findings are all 316L jewelry stainless steel, which will never tarnish, wear off, change color, or rust.
* My crystals are Swarvoski, the diamond of the crystal industry. I always hand wirewrap each crystal on a 316L stainless steel pin.
*My charms, crystals, chain, and findings cost more, but the quality is unsurpassed. I use these alternative metals to insure that you jewelry wears like Heirloom quality, and will look just as beautiful 20 years from today, as the day you received it.

HOW DO I MAKE YOUR JEWELRY?
I take my 15 years as a graphic design artist, 10 years as a metal smith, and 30+ years teaching and exploring art into creating your jewelry.
First the images are designed or altered in Photoshop and printed on a 9600dpi industrial printer. The images are cured with resin under a sparkling glass cabochon. This cabochon is set into a crown bezel with a setting tool. I fabricate part of the bracelet chain myself. The charms, chains and findings have a hand patina applied by me, so the colors of the metals match. The crystals are hand wirewrapped, and I create the findings for the flat crystals and chatons. Raw metal strips are hand stamped with sayings, dates, or names, holes are punched with a metal punch and these pieces are hand patined to match the rest of the charms, chain and findings. Once all the materials are gathered, I create the piece on a stainless steel chain with stainless steel jump rings, pewter, stainless steel toggles or a stainless steel lobster clasp.

FOLLOW ME ON FACEBOOK:
Why follow me on facebook? You will get first announcements of new products coming to my Etsy store, contests, and give-aways.
https://www.facebook.com/Blackberry.Designs.Jewelry

See My latest interview in Beadstyle Magazine - Featured Rising Star Jewelry Artist.
http://bit.ly/1uzQosx

COPYRIGHT INFORMATION:
My copyrights take effect the moment I create my jewelry and publish. In 2014, I submitted my designs for Copyright protection with the US Copyright Office and was awarded certificate of copyrights on all designs.

Dea, Blackberry Designs Jewelry©
Fine Jewelry Treasured for a Lifetime™
www.blackberrydesignsjewelry.com
Shop members
Dea Shelton

Owner, Designer, Recovering Accountant And Jewelry Artist

Art is my passion. I have lived it all my life, and love painting, jewelry, sculpting, costume design, textiles, and polymer clay. "Having to do only one form of art would be like painting with the color brown for the rest of my life". Dea

Lucy Hamby

Customer Service

Lucy has joined Blackberry Designs to assist with customer service.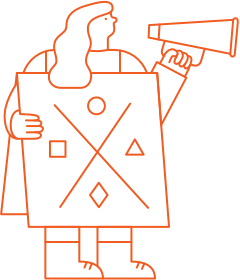 Shop policies failed to load
Try again