Announcement UNIQUE HANDMADE JEWELRY, Upcycled, Wearable Art, statement necklaces, dangle earrings, Mothers Day gifts, unique gift ideas... YOUR satisfaction is guaranteed! For YOUR CREATIVE COLORFUL style, find unique repurposed, art jewelry, button jewelry, hair sticks, mandala art, pendants, decorative magnets, handmade gift ideas and more!

BLUKATDESIGN was upcycling long before upcycling was cool, making jewelry for over 30 years with a great eye for detail, color and design!

BLUKATDESIGN IS HANDMADE artsy, alternative jewelry specializing in ORIGINAL, modern and vintage, artisan, one-of-a-kind, fun and funky, eclectic, statement and everyday jewelry. Customers range from eight to eighty-eight BUT all have a unique artistic one-of-a-kind flair. YOU will most definitely get noticed wearing BluKatDesign jewelry! If you love color and creative unique accessories this is your place! NOTHING HERE IS MASS PRODUCED!


See happy customer FEEDBACK: http://www.etsy.com/people/BluKatDesign/feedback


****SEE MORE UNIQUE JEWELRY CATEGORIES:

DUCT TAPE Jewelry, colorful and fun! -> http://etsy.me/1K2XVxz

RECYCLED CD and DVD Necklace Pendants, super shimmery! -> http://etsy.me/1Sldd2c

GLITTER PENDANT NECKLACES; sparkly opal and druzy: http://etsy.me/1XUhgHg

LONG NECKLACES; Upcycled Glass Knob Pendants, Long Tassel Necklaces, so fun and funky! -> http://etsy.me/16PIyST

FIBER AND FABRIC JEWELRY, artsy and one of a kind! -> http://etsy.me/1dcV70R

Bobby Pin Jewelry, super unique! -> http://etsy.me/LlzSMu

Day of the Dead Hair Accessories, Earrings and Necklaces, colorful and festive! ->
http://etsy.me/1lIeKl2

Heart Jewelry, always in style! -> http://etsy.me/1hbnwjc



LOOKING for something specific? Use the search box BELOW; type in "blue earrings", "flower necklace", "lightweight earrings", etc to find what you need!




ABOUT BluKatDesign: https://www.etsy.com/shop/BluKatDesign/about/

SHOP POLICIES: http://www.etsy.com/shop/BluKatDesign/policy

INTERNATIONAL SHIPPING: Canada: it will usually take a full 10 days after my 1-2 day processing. For other international shipping: it can take up to 8 weeks and buyer is responsible for any customs fees and taxes. If your country is not listed, please contact me for a quote: http://etsy.me/1F23juj The price under "others" is just an estimate.

NEWSLETTER, sign up to keep up to date on new designs and specials:
http://blukatdesign.com/newsletter.php

LOVE TO SUPPORT HANDMADE? Please be sure to favorite my items and shop!
Thank-you for your support!

Heather O'Cain
Owner/artist
http://www.etsy.com/shop/BluKatDesign
Announcement
Last updated on
Mar 25, 2016
UNIQUE HANDMADE JEWELRY, Upcycled, Wearable Art, statement necklaces, dangle earrings, Mothers Day gifts, unique gift ideas... YOUR satisfaction is guaranteed! For YOUR CREATIVE COLORFUL style, find unique repurposed, art jewelry, button jewelry, hair sticks, mandala art, pendants, decorative magnets, handmade gift ideas and more!

BLUKATDESIGN was upcycling long before upcycling was cool, making jewelry for over 30 years with a great eye for detail, color and design!

BLUKATDESIGN IS HANDMADE artsy, alternative jewelry specializing in ORIGINAL, modern and vintage, artisan, one-of-a-kind, fun and funky, eclectic, statement and everyday jewelry. Customers range from eight to eighty-eight BUT all have a unique artistic one-of-a-kind flair. YOU will most definitely get noticed wearing BluKatDesign jewelry! If you love color and creative unique accessories this is your place! NOTHING HERE IS MASS PRODUCED!


See happy customer FEEDBACK: http://www.etsy.com/people/BluKatDesign/feedback


****SEE MORE UNIQUE JEWELRY CATEGORIES:

DUCT TAPE Jewelry, colorful and fun! -> http://etsy.me/1K2XVxz

RECYCLED CD and DVD Necklace Pendants, super shimmery! -> http://etsy.me/1Sldd2c

GLITTER PENDANT NECKLACES; sparkly opal and druzy: http://etsy.me/1XUhgHg

LONG NECKLACES; Upcycled Glass Knob Pendants, Long Tassel Necklaces, so fun and funky! -> http://etsy.me/16PIyST

FIBER AND FABRIC JEWELRY, artsy and one of a kind! -> http://etsy.me/1dcV70R

Bobby Pin Jewelry, super unique! -> http://etsy.me/LlzSMu

Day of the Dead Hair Accessories, Earrings and Necklaces, colorful and festive! ->
http://etsy.me/1lIeKl2

Heart Jewelry, always in style! -> http://etsy.me/1hbnwjc



LOOKING for something specific? Use the search box BELOW; type in "blue earrings", "flower necklace", "lightweight earrings", etc to find what you need!




ABOUT BluKatDesign: https://www.etsy.com/shop/BluKatDesign/about/

SHOP POLICIES: http://www.etsy.com/shop/BluKatDesign/policy

INTERNATIONAL SHIPPING: Canada: it will usually take a full 10 days after my 1-2 day processing. For other international shipping: it can take up to 8 weeks and buyer is responsible for any customs fees and taxes. If your country is not listed, please contact me for a quote: http://etsy.me/1F23juj The price under "others" is just an estimate.

NEWSLETTER, sign up to keep up to date on new designs and specials:
http://blukatdesign.com/newsletter.php

LOVE TO SUPPORT HANDMADE? Please be sure to favorite my items and shop!
Thank-you for your support!

Heather O'Cain
Owner/artist
http://www.etsy.com/shop/BluKatDesign No items listed at this time
Reviews

These are so beautiful and feminine. They make me walk with my head held a little higher. I absolutely love them. Thank you!

Beautiful set!! Quality material! Extra fast shipping. Great place to buy!!

Absolutely adorable and happy, Heather made them for me, super cool for National Days or wearing for fun
About
Unique Handmade Artisan, Upcycled Jewelry and Gifts, Nothing Here is Mass Produced!
YOUR SATISFACTION IS GUARANTEED!

WELCOME! I'm Heather, I love to make unique, one-of-a-kind statement necklaces and everyday jewelry by upcycling vintage jewelry and everyday items in to fabulous pieces you wont see on anyone else! I love the challenge of taking an old funky clunky earring or bobby pin and creating something new that's totally fashionable today, easy and fun for you to wear. You will most definitely get noticed wearing BluKatDesign jewelry! If you love color and creative accessories this is your place!

EYE FOR DETAIL, I have been making jewelry for over 35 years and have been a professional designer of high end modern gold and platinum jewelry in Seattle for over 30 years, studied jewelry design under the master of found object art jewelry, Ron Ho and have received awards for my art jewelry including an award from the Pacific Northwest Arts and Crafts Exhibition. The past several years I have been designing wedding rings using computer CAD/CAM also. I have been creative and artsy all of my life so when my niece told me about Etsy a few years ago it seemed only natural to open up an Etsy shop!

HOBBIES: As if I don't spend enough time making little things, I also have a love for dollhouse miniatures. I have made a Victorian dollhouse, several room boxes including an old fashioned clock and jewelry shop and an exotic tea shop. I also have made a garden with a conservatory complete with mini plants made of paper and polymer clay! If I am not working on jewelry or miniatures, I might be painting, crafting, hiking, foraging for mushrooms or playing with my puppy Zoe.


HAPPY CUSTOMER FEEDBACK:

Abby says,
" I always love ordering from BKD! Never ever disappointed!! Fabulous quality, fast shipping, and wonderful customer service! "

Connie says,
" Heather is an Artist - very willing to try new ideas and expand on them. The necklace is gorgeous and I will not hesitate to buy from BluKatDesigns/Heather with confidence again.

CS says,
" On time and just adorable! So many compliments on these earrings!

Chasidy says,
" I love the knob necklaces. They are truly my favorite of all the items in BluKatDesigns shop :) Each one is a wearable piece of art…I love hanging them on the wall just as much as my daughter and I love wearing them. Start your own BluKatDesign knob necklace collection today :)


THANK-YOU for stopping by, please take some time and browse my shop and update your wardrobe with some creative new designs from BluKatDesign, jewelry for all ages and all styles form retro to modern: https://www.etsy.com/shop/BluKatDesign Be sure to "heart" or favorite my shop and items you love to help SUPPORT HANDMADE!


JUST A FEW INTERESTING JEWELRY ITEMS TO TAKE A PEEK AT:

Upcycled knob necklaces and other long necklaces: http://etsy.me/16PIyST

See fabulous statement necklaces: http://etsy.me/1lX1SY2

Find fun button earrings: http://etsy.me/1xGBdW7

Find unique button necklaces: http://etsy.me/1c27ZH4

Looking for something totally unique? Check out my colorful fabric and fiber jewelry: http://etsy.me/1xQD1a9

NEWSLETTER SIGN UP, keep up to date on new designs and specials: http://blukatdesign.com/newsletter.php
Shop members
Heather

Owner, Maker, Designer

"Nothing here is mass produced! Update your look with some colorful and creative new designs I guarantee you'll love"

Zoe

Boss, Supervisor

Crazy Shih Tzu who likes to play with beads now is the new boss!

Tuffy The Blue Cat

Founder

19 year old Russian Blue cat was the former boss, RIP Tuffy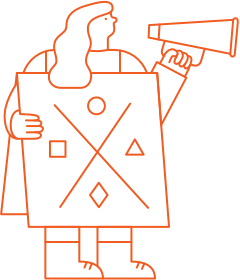 Shop policies failed to load
Try again