Announcement ♥ Welcome to by Stratton of Seattle ~ the Northwest's première vintage online store sharing items collected by 6 generations!

Check out our NEW shop on Etsy called "THE '80s SHOP" specializing in fantastic items from the '80s (etsy.com/shop/The80sShop) ♥

♥ Our shop is organized 3 ways; newly listed items can be found on the first 2 pages, or color coordinated by the predominate color of the item or by browsing the Shop Sections.
♥ We can assist if you need help coordinating a look from our inventory, as we offer stylist services to our customers at no charge!

ⓛⓞⓥⓔ Sharing high quality treasured vintage items we ⓛⓞⓥⓔ

♥ Apparel such as dresses, suits, coats, outerwear, jackets, skirts, pants, vests and blouses.
♥ Jewelry like cameos, broaches, pins, pendants, earrings, necklaces, bracelets and rings.
♥ Accessories, for instance handbags, shoes, reading glasses, scarves, gloves and hair extensions.
♥ Books & Coins
♥ Home and Garden items
♥ Cameras
♥ Classic videos
♥ Decorative soap, fabric, patterns and card making supplies.

NOW OFFERING 6 month financing through PayPal!
We accept Etsy Gift Cards and offer Direct Checkout too!

Please note: our items are sold as-is. Many of our items are difficult to identify exactly and we intend do our very best based on personal knowledge and research. We take photographs of each item as they actually are and most are taken outside using natural light. Our items are stored in a clean, fresh and odor free environment. For more information please see our profile and shop policies. Please contact us with any questions; we generally respond quickly. All photos are the property of by Stratton of Seattle and any reproduction(s) are not authorized by us.

Thank you for supporting our small corner of Etsy!
by Stratton of Seattle
Announcement
♥ Welcome to by Stratton of Seattle ~ the Northwest's première vintage online store sharing items collected by 6 generations!

Check out our NEW shop on Etsy called "THE '80s SHOP" specializing in fantastic items from the '80s (etsy.com/shop/The80sShop) ♥

♥ Our shop is organized 3 ways; newly listed items can be found on the first 2 pages, or color coordinated by the predominate color of the item or by browsing the Shop Sections.
♥ We can assist if you need help coordinating a look from our inventory, as we offer stylist services to our customers at no charge!

ⓛⓞⓥⓔ Sharing high quality treasured vintage items we ⓛⓞⓥⓔ

♥ Apparel such as dresses, suits, coats, outerwear, jackets, skirts, pants, vests and blouses.
♥ Jewelry like cameos, broaches, pins, pendants, earrings, necklaces, bracelets and rings.
♥ Accessories, for instance handbags, shoes, reading glasses, scarves, gloves and hair extensions.
♥ Books & Coins
♥ Home and Garden items
♥ Cameras
♥ Classic videos
♥ Decorative soap, fabric, patterns and card making supplies.

NOW OFFERING 6 month financing through PayPal!
We accept Etsy Gift Cards and offer Direct Checkout too!

Please note: our items are sold as-is. Many of our items are difficult to identify exactly and we intend do our very best based on personal knowledge and research. We take photographs of each item as they actually are and most are taken outside using natural light. Our items are stored in a clean, fresh and odor free environment. For more information please see our profile and shop policies. Please contact us with any questions; we generally respond quickly. All photos are the property of by Stratton of Seattle and any reproduction(s) are not authorized by us.

Thank you for supporting our small corner of Etsy!
by Stratton of Seattle
Reviews

Looking forward to cold weather so I can wear this darling sweater! Thank you so much!!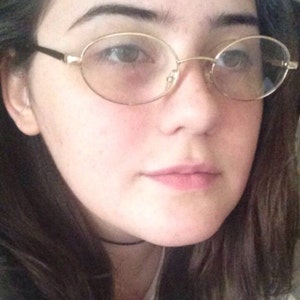 I love these glasses! They're comfy and fashionable, thank you for the great service.
About
Welcome to by Stratton of Seattle!
We have always wanted an online store to offer our vintage items but unable to find the perfect venue until my daughter suggested Etsy ! Once we found our venue the rest was pretty straight forward.

Regarding our setup; we included departments specific to our online store such as research, shipping, photography and product development as these are important components of what we do. For efficiency, everyday we apply what we are learning to make our customer's experience a pleasant and positive one.

We love our store and all our fantastic customers! We have come to appreciate that the Etsy community is comprised of friendly, enterprising and invigorating folks.

At Stratton of Seattle we strive for excellence in the items we carry and the service we provide and thank you for supporting our small corner of Etsy !
Shop members
Kathy

Owner, Curator

I love fashion & style setting & dedicated my interests to owning and operating a dress designing and manufacturing company along with retail specialty stores for over 40 years. I earned my Business Administration Degree & continue to study fashion.
Shop policies
Last updated on
August 10, 2014
Welcome to by Stratton of Seattle!
♥• Sharing treasured items we ⓛⓞⓥⓔ •♥

We offer treasurable and high quality vintage and antique items:
♥ Apparel such as dresses, suits, coats, outerwear, jackets, skirts, pants, vests and blouses.
♥ Jewelry like cameos, broaches, pins, pendants, earrings, necklaces, bracelets and rings.
♥ Accessories, for instance handbags, shoes, reading glasses, scarves, gloves and hair extensions.
♥ Books such as Children's, Fiction, Bibles, Travel, Non-Fiction and How-To.
♥ Home and garden items
♥ Cameras
♥ Classic videos
♥ Antique items
♥ Various things like decorative soap, fabric, patterns and card making supplies.

Thank you for supporting our small corner of Etsy!
Accepted payment methods
Accepts Etsy Gift Cards and Etsy Credits
Payment
We offer 4 options to conduct your transaction:
♥ 6 month financing with PayPal
♥ PayPal
♥ Credit Card Direct through Etsy
♥ Etsy Gift Cards

Shipping and handling costs are in addition to item cost.

The buyer is obligated to deliver appropriate payment for items purchased. The seller may cancel a transaction for non-payment when applicable.
Shipping
Policy for shipping:
Shipping costs usually include handling and packing supply fees and costs. We take extra care in packing and consider all items "fragile" when shipping.

If paid by PayPal then Items will only be shipped to the PayPal billing address.

Please let us know prior to payment if you desire to have your item tracked and insured.

We generally ship within 1-3 days after purchase.

Please note that Buyers are responsible for any and all shipping, handling and mailing costs and fees; as well as duties and customs charges that may be incurred domestic and/or international. Buyer assumes all responsibility.
Refunds and Exchanges
Refund Policy:
We hope that your shopping experience with us is smooth and hassle-free and we take great pains in providing you with the very best quality merchandise possible as sales are final and "AS IS".

We do our very best to describe the item accurately and photos are usually taken outside in the sunlight. We look forward to helping you find the perfect purchase the first time!

We LOVE our customers! But sometimes in rare incidents there are scammers who try to take advantage and because of that a refund is offered at Seller's sole discretion. If we offer a full refund then item(s) must be returned prior to processing a refund, the shipping date must be within 5 days of receiving item(s) so we will need to be notified immediately upon delivery that there is any dissatisfaction, and item(s) must be returned undamaged. Buyer is responsible for all return shipping costs. If these conditions are not met, then a refund shall not be processed.

Transaction cancellation:
Both the buyer and seller agree to cancel the transaction prior to shipment. If the buyer has already paid, and the item has not been shipped, then seller will refund buyer (the price the buyer paid for item plus shipping fees). There are no handling fee reimbursements. The seller may cancel a transaction for non-payment when applicable. Cancellation refunds will be refunded within 30 days.
Additional policies and FAQs
Artwork
Copyright Information:
Copyright © Stratton. All rights reserved by artist. Buyer is not purchasing the rights to the image. Any and all publishing and reproduction rights are reserved solely by the artist. This image is not to be re-distributed, copied, imitated, or misappropriated in any way. All legal rights retained by the artist following the sale of the work. If you are purchasing this artwork with the intention of re-selling this work you must be aware of the Visual Artists Rights Act. Please do not copy or pirate my work. Thank you!