Announcement For human cremains jewelry please visit:
www.TogetherAgainMemory Beads.com

Our hand made lampwork glass beads are designed to infuse your sentimental items:
• Pet ashes (very visible, gray, fuzzy) 1 teaspoon
• Hair or Fur (tiny black specs and bubbles) 1 strand to a small lock
• Cloth or Fabric (soot, can be black or white, bubbles) swatch
• Pictures/Paper (white flecks) 1 inch or bigger
• Sand /Earth (very visible, can make bubbles, can maintains color) 1 fine grained tbsp
• Flowers/Plants (soot, flecks, bubbles) at least one petal to one whole flower
We always return unused inclusion items!
As our name suggests, we bring you "Together Again".

TIME FRAME:
For the custom glass memory pieces:
- 2-8 weeks most of the year. We are getting them done within a week or two.
Up to 12 weeks between October through January due to higher volume of orders.
- CRYSTAL VIALS are sent out within a couple days of your order.

HOW TO ORDER:
- Select the listing you want, the details for collection, shape, size and color will be filled out after your purchase. A link will be emailed to you.
- Please read the entire listing(s) you are purchasing before checking out.
- Once you check out, we will email you collecting and shipping information.

ATTENTION: Etsy no longer allows the inclusion of cremated remains. If you would like to order a human cremation bead, please visit our website:
http://togetheragainmemorybeads.com

Come watch our journey on facebook: https://www.facebook.com/TogetherAgainMemoryBeads?ref=hl
Announcement
Last updated on
Mar 25, 2017
For human cremains jewelry please visit:
www.TogetherAgainMemory Beads.com

Our hand made lampwork glass beads are designed to infuse your sentimental items:
• Pet ashes (very visible, gray, fuzzy) 1 teaspoon
• Hair or Fur (tiny black specs and bubbles) 1 strand to a small lock
• Cloth or Fabric (soot, can be black or white, bubbles) swatch
• Pictures/Paper (white flecks) 1 inch or bigger
• Sand /Earth (very visible, can make bubbles, can maintains color) 1 fine grained tbsp
• Flowers/Plants (soot, flecks, bubbles) at least one petal to one whole flower
We always return unused inclusion items!
As our name suggests, we bring you "Together Again".

TIME FRAME:
For the custom glass memory pieces:
- 2-8 weeks most of the year. We are getting them done within a week or two.
Up to 12 weeks between October through January due to higher volume of orders.
- CRYSTAL VIALS are sent out within a couple days of your order.

HOW TO ORDER:
- Select the listing you want, the details for collection, shape, size and color will be filled out after your purchase. A link will be emailed to you.
- Please read the entire listing(s) you are purchasing before checking out.
- Once you check out, we will email you collecting and shipping information.

ATTENTION: Etsy no longer allows the inclusion of cremated remains. If you would like to order a human cremation bead, please visit our website:
http://togetheragainmemorybeads.com

Come watch our journey on facebook: https://www.facebook.com/TogetherAgainMemoryBeads?ref=hl No items listed at this time
Reviews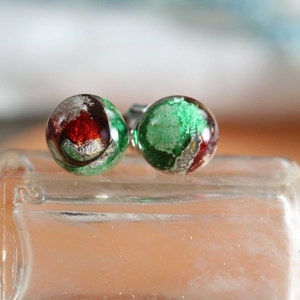 I absolutely love my earrings. I do wish I paid for the upgrade for the glow option in these since I work in X-ray and it's dark in the department. So if you are thinking of these earrings, go for it! They are the perfect size to wear everyday. (I take no credit for the picture! She posted these on her Facebook page and they were beautiful images).

Great Quality ! They rushed my order so I would have them in for my sons bday.. I love the sun catchers! They fit his ashes and they are perfect for car or truck. Just so I have my sons ashes with me no matter where I am. I have also purchased some for friends and family!!
About
About us and detailed policies
Since 1996, Californian glass artist, silversmith, and spiritual intuitive Christina has been creating her many talents into what has become Together Again: a poignant, inspired jewelry service delivering hand rendered pieces which capture cremated pet ashes, hair, fur and other sentimental relics forever in time.
A master lampworker, Christina takes the art of molten glass shaping beyond its traditions and customs, infusing memory, life force, and soul into significant, wearable pieces. Having bloomed to life in 14th century Italy, Together Again's modern take on this ancient practice infuses together the tangible memories keen to keep the connective flame alive.
First sparked by the passing of her grandfather and her subsequent incorporation of his ashes into glass beads as a gift to her grandmother (who would make her own transition to the afterlife soon after) personal loss and artistic flair acted as major motivators behind Christina's serious and commited foray into memory glass; a process that has proven to be both expressive, affecting and of service to a multitude of delighted clientele from around the globe who seek a special keepsake for a beloved pet or sentimental event.
With a degree in Art and Jewelry Design, and a working background in Hypnotherapy and Grief Coaching, Christina has melded her talent for artistic conceptualization and handiwork with her deep understanding of the vital principles of life, the sentiment of milestone events, the process of bereavement, and the preservation of spirit.
Together Again™ is more than just another American jewelry brand. It is a specialized service, the continuation of ancient tradition, and a bespoke accessories collection infused with life affirming value and beautiful vibrations.

Hello, I hope you find comfort in my memory glass items. These sentimental pieces are offered from my heart to yours. Please read the following information for details about the glass, shipping, ordering, designs and more.

The glass is annealed in a digitally controlled kiln at 960° degrees to insure it's durability. All the holes are cleaned and the glass is inspected for any cracks.

I use mostly (104 COE) Effetre, Vetrofond and Double Helix glass. Some Borocilicate, German, and Japanese glass.

==== CARE & HANDLING OF YOUR LOVED ONE'S ITEMS =====

Items that we can use in our glass are mainly of natural and organic nature. Here is a list of some ideas of what we can infuse into the glass:
❥ Pet Cremains: Human cremated remains are no longer allowed on Etsy. BUT we are happy to do it from our personal website at www.TogetherAgainMemroyBeads.com
❥ HAIR and FUR:
 We just need a little. The more you provide, the more you will be able to see the bubbles and black carbon it creates. See the video here: http://togetheragainbeads.weebly.com/inclusions.html
❥ SAND OR EARTH: Fine sand and earth can be infused into the glass. It may infuse into the glass as the original color, or burn a bit depending on the organic qualities of the earth.
❥ FLOWERS AND VEGETATION: Send us your wedding, funeral, valentines, vacation, or birthday flowers and as we burn it into the glass it will create carbon ashes and bubbles.
❥ FABRIC AND FIBERS: Send us a small sample of your dog's collar, your dad's shirt, a piece of your wedding gown, etc. The fibers will burn and create black soot and bubbles in the glass.
❥ PAPER, NOTES, PHOTOS: Send us a love letter or photo and we can infuse the power of your sentiments into your glass. It can create white ash and bubbles in the glass.

::::::::::::::::::::::::::: TIME FRAME :::::::::::::::::::::::::::
Normal custom glass orders take between 2-8 weeks, add another 2 weeks if you are located outside of the USA.

Starting October is the Holiday rush and can take longer.

Please order early, and send in your inclusions promptly after your order to insure a reasonable time frame to get your orders compete.

:::::::::::::::::::::::::::COLLECTING THE ITEMS::::::::::::::::::::::::::::
After your purchase we will send you a detailed message for you to send us any special inclusions.
WE DO NOT SEND YOU A COLLECTION KIT.



:::::::::::::::::::::::::::SHIPPING:::::::::::::::::::::::::::
See below in next section for shipping policy.



:::::::::::::::::::::::::::DESIGN AND COMMUNICATION:::::::::::::::::::::::::::
The details form is the final and only information we take to the torch to create your order. Please have all your information on the details form. Emails and messages are most likely NOT reviewed before we make your order. The artist has assistants and they do not read each email message, so the details form must have all your information.
If you have more information regarding your order that was stated in the email, please make a note of it on the details form so we are requested to read it.

When the bead is cooled after annealing in the kiln, the glass is complete and can not be altered or changed. 
If we missed any details on the details form, we are happy to make is as ordered. 
If you have changed your mind, please order a new bead.



:::::::::::::::::::::::::::PHOTO:::::::::::::::::::::::::::
if you want us to match the glass color with a specific color to capture something sentimental such as eye color or fur, please communicate with us via email first. We require you to also include a photo in your package along with your remains. If the photo is not in there, we will not know that there is something for us to match.
Please label your photo on the back with your full name, name of loved one passed and if you want the photo returned or not.

:::::::::::::::::::::::::::RUSH ORDERS:
:::::::::::::::::::::::::::
If you are in a rush to get your memory bead, please check in with me that I am able to rush it for you at this time. We may be able to activate a rush listing for you.

::::::::::::::::::::::::::::: UPGRADES ::::::::::::::::::::::::::::
Please make sure that the upgrades like glow or embellishments are added along with a memory glass item. They are not sold separately and can not be sent without attaching it to your custom memory piece.
If I do not get an email response or another transaction, we reserve the right to cancel the order within 24 hours.


:::::::::::::::::::::::::::HAND MADE::::::::::::::::::::::::::::
Every piece comes out different as the colors are mixed by hand. Please allow for bubbles as the cremains create bubbles and they may pop and create little holes. This will not compromise the glass. Every bead is unique and size and shape can vary slightly, it is part of the beauty of being hand made.


::::::::::::::::::::::::::: WEAR AND USE ::::::::::::::::::::::::::::
This jewelry is meant for normal wear for humans. Please do not let your pet wear them as they can break as they are glass and fragile. The metal bail loops can break if chewed or used during aggressive activities. It is suggested to remove jewelry for extreme sports activity. Removal during bathing, sleeping etc. can prolong any wear, but should last a lifetime with normal daily activity.
Do inspect your jewelry from time to time just as you would with your traditional fine jewelry at the jewelers as they inspect for cracks, chips, and finding fatique.

Please avoid harsh chemicals and extreme temperatures. Chemicals can etch the glass or wear down the adhesive bond. Extreme and rapid temperature changes can crack thicker glass pieces.

::::::::::::::::::::::::::: CLEANING ::::::::::::::::::::::::::::
Use mild warm soapy water.
Do not use harsh detergents or cleaning products. Some Essentail Oils may dissolve the epoxy that holds the pieces in the findings.
Do not place in dishwasher, microwave, or put it through the laundry.

:::::::::::::::::::::::::::KEEPING SOME REMAINS AND ITEMS::::::::::::::::::::::::::::


*If you plan to scatter or dispose of your loved one's items, please keep some in a safe place for creating your memorial bead.


Please keep some remains just in case:

- Lost in the mail, and the artist did not get the ashes, or you did not get the bead.

- Stolen

- You want to order another bead

- Bead drops and breaks

:::::::: WE RESERVE THE RIGHT TO REFUSE SERVICE ::::::::
If you have sent us something, your items will be respectfully packaged and mailed back to you with a signature confirmation.


::::::::::::::::::::::::::: OUR GUARANTEE::::::::::::::::::::::::::::
We stand by our products. If the glass arrives cracked, chipped, or broken, please let us know within 5 days. We will make a new one for you.

If the metal bail or finding comes unglued, we are happy to re-glue it for free. Mail it to us, and we will mail it back.

The products are glass so please do not drop it, your mistakes are not covered under our guarantee. So please read all of the information regarding wear, use, and cleaning.

If your bead falls off your chain and breaks, we can not replace it. Please wear it on a quality chain.

Please return the broken glass along with your ashes. At least provide a photo of your broken piece. We can not replace or remake it under our guarantee policy without proof that it is broken or cracked.

Please send back the original item the glass was glued on. If it is thrown out, you will be required to replace it.

The glass is intended to be worn on humans, not animals. If it was chewed or broken from a pet, we can not guarantee the glass is going to survive that kind of wear.

If we made a back up pearl or bead and send it unglued, that piece will be used if we need to replace your original. If you use it for something else and we can not use it, please purchase a new item. We do make notes and pull your previous order.


::::::::::::::::::::::::: SAFETY ::::::::::::::::::::::::::
- Do not place in mouth.
- Can be a choking hazard to small children.
- Do not let small children wear or play with any beads or glass without supervision.
- Do not drop the glass.
- Do not put in the washing machine, dryer, microwave, or any other appliances.
- Do not expose to extreme and rapidly changing temperatures.
- Test your chain to be sure it will not come loose or break.
- Keep the teaspoon of ashes in case you need to make another bead.


::::::::::::::::::::::::: Payment :::::::::::::::::::::::::
- Please pay within 3 days or I reserve the right to re-list the item.
- You may cancel your order before production of your piece.
- California sales tax is 8%.
- Christmas holiday is very busy. Allow two months processing time upon arrival of the package.
- We do not cover shipping unless otherwise agreed upon.
-Want it faster? Please pay for the rush.Edit
Shipping


::::::::::::::::::::::::::: SHIPPING POLICY ::::::::::::::::::::::::::

After your purchase, an email will be sent to you with instructions for collecting and shipping the ashes with supplies from your kitchen or home. We don't automatically send a collection kit. Please send one teaspoon of the items (((triple-bagged))) in a cardboard envelope or box. Address will be given after purchase. Please send via USPS with delivery tracking so you know where the package is when you need to.



While the package in in the hands of the shipping company we can not accept responsibility for the arrival or delivery. Please select the shipping method you feel most comfortable with; standard, priority, registered, insured, etc.

We suggest keeping the tracking number safe, and email us the number so we both can look it up if need be.

SHIPPING IS YOUR RESPONSIBILITY - please keep track of your package. We will let you know when we get it, but we do not keep track of your order before it arrives.

If you want it expedited, insured, registered, please purchase that upgrade.

((((Collecting & Sending Fur, Hair, Fabric or other Fibers))))

-Label a paper envelope with your name and name of loved one.
-Fold a piece of tape over the end of one hair or fiber or a clipping of long hair.
-A tuft of fur or short clippings can be placed inside without taping it.
-Place inside a paper envelope. (NOT IN PLASTIC BAG! STATIC!!!!)
-Fold flap, do not tape or lick shut.



:::::::::::::::::::::::::::What you will be shipping::::::::::::::::::::::::::::
-Etsy transaction receipt. This is needed for identification purposes. (not the details form)
Information needed are:
-Your full name and etsy name
-Your address
-transaction # Find it here: https://www.etsy.com/your/purchases?ref=si_purchases
-Images you would like to send. (Write your name and loved one on the back
-Let us know if you want the photo sent back to you. We do like to keep them.)
-Your labeled and double bagged items.

::::::::::::::::::::::::::: Shipping Address :::::::::::::::::::::::::
We will message you a link with all the shipping instructions. Please place your order and follow all shipping instructions.


:::::::::::::::::::::::::::Shipping Services & International Shipping::::::::::::::::::::::::::::

Tracking: know where your package is and when it has arrived.
Registered Mail: very secure, Signature required for delivery.

International Shipping: use your countries shipping service. Label contents as: "jewelry supplies".
You are responsible paying the import fees. This means your package may be held at the post office until you go to pick it up and pay.

When we ship your order, you may be getting a message that your package has arrived. This most likely means at the post office, not your address. You may be getting a letter from your post office to come in and pick it up and pay for the import tax.
Please call your post office to confirm what you need to do as it may be different for each country or region.

For More about international shipping:
https://blog.etsy.com/en/2010/shipping-how-to-custom-forms-duties-and-taxes/

*Please allow 2-8 weeks after delivery for the artist to complete your bead.
**An image will be emailed to you for your approval before shipping the finished bead to you.
***Add any information or photos you would like the artist to see before making the bead.

Refunds and Exchanges
Returns, Refunds and Guarantees
- 100% Refund if requested before 24 hours.
- After 24 hours we will keep $10 for processing paperwork, pulling supplies, and filing your order.
- After 60 days we add an additional $5 for covering nonrefundable credit card fees.
- If we have to return ashes we have a $15 processing fee in addition to the shipping and handling part of your order.
-Once your bead is approved the bead is yours. If we make a mistake please point it out. Once it is approved and shipped it is considered a finished transaction.
-Refunds will be given if I can not finish or create your design for any reason.
-The glass is guaranteed not to be broken, cracked or chipped upon delivery to you. You have 7 days to respond if you notice any blemishes, and a new bead will be made at no extra charge. Product must be shipped back for proof of damage.

-If you drop, smash, or expose the bead to extreme hot or cold temperatures the bead can break. Please be very careful as this is not covered and will not be refunded or replace for free.

Under most normal circumstances your glass will last a lifetime and normal wear should be fine. However, the glass most likely will not survive a laundry washing or drying cycle. It will not survive a dish washing cycle, or a microwave.
There is a potential for larger beads to crack if you leave it in a car on an extremely hot summer day or in the midst of an ice storm. Rapid extreme temperature change can crack the bead. Do not leave it laying in the hot summer sun. Using it as a sun-catcher in a window should be fine. If a cat can nap for hours in the sun, a glass bead can too.

-Every bead is unique as they are hand made. Many designs have an organic nature. If you order identical beads please allow for subtle differences in shape, size, color, chemistry reactions, and inclusion applications.
- We reserve the right to cancel, refund or refuse service for any reason.
- The Custom Listing portion of a transaction is non-refundable once communication has been established and time has been invested. It is up to the owner's discretion to reserve the right or privilege to refund, canceling transaction, or refuse to work with any customer.
- Non compliance may result in a canceled transaction. Please read the listing thoroughly, the FAQ page, your Etsy transaction receipt message, and do your research.
-It is required that the custom details form be filled out for each item. If you do not fill it out, we can not do our job. It can be found on the listing, in the email transaction receipt, on our website, on Facebook, on the FAQ page, and here.
- Please keep all communications on Etsy. Other messages get lost outside of Etsy.
- We are not responsible for package once it is out of our studio. If you have a concern with a shipping company or delivery location please contact them.
-Choking Hazard. DO NOT let young children suck on the small jewelry items as they are small enough to swallow and choke.
- We do not replace lost or stolen items.
- Please keep the small baggie of ashes if you want to reorder.


© Together Again™ 2012 to current
Shop members
Christina Nixon Cole

Owner, Maker, Designer, Curator

Christina is the artist/owner of Together Again™. She has been a glass artist since 1996, and creating memorial glass since 2010. Trained by Loren Stump, and traveling to Murano, Italy for a summer training program in glass by Kim Osibin.

Abby

Assistant, Shipper, Photographer

Abby helps with taking in the new shipments and processing the orders to get ready for the artist to create. She also does some photography, packaging, gluing, shipping, emails, and more.
Shop policies
Last updated on
Jun 9, 2016
Shipping
Processing time
The time I need to prepare an order for shipping varies. For details, see individual items.
Optional
Estimated shipping times
I'll do my best to meet these shipping estimates, but cannot guarantee them. Actual delivery time will depend on the shipping method you choose.
Selling to Europe? Make sure to let buyers know when they can expect to receive their order.
North America:
3-12 weeks
I'll do my best to meet these shipping estimates, but cannot guarantee them. Actual delivery time will depend on the shipping method you choose.
Customs and import taxes
Buyers are responsible for any customs and import taxes that may apply. I'm not responsible for delays due to customs.
Payment options
Secure options
Etsy keeps your payment information secure. Etsy shops never receive your credit card information.
Returns & exchanges
I gladly accept returns, exchanges, and cancellations
I accept the following
Just contact me within:
14 days of delivery
Ship items back to me within:
30 days of delivery
Request a cancellation:
before item has shipped
Just contact me within:
days of delivery
Ship items back to me within:
days of delivery
The number of days a buyer has to ship an item back must be greater than the number of days a buyer has to contact you
Don't accept returns or exchanges?
Even if you don't accept returns or exchanges, buyers can still file cases in certain circumstances.
Learn more about cases
Shipping to Europe?
EU buyer protection laws allow European residents to return items by contacting the seller within 14 days. We recommend you accept returns.
Learn more
The following items can't be returned or exchanged
Because of the nature of these items, unless they arrive damaged or defective, I can't accept returns for:
Custom or personalized orders
Perishable products (like food or flowers)
Digital downloads
Intimate items (for health/hygiene reasons)
Items on sale
Custom or personalized orders
Perishable products (like food or flowers)
Intimate items (for health/hygiene reasons)
Conditions of return
Buyers are responsible for return shipping costs. If the item is not returned in its original condition, the buyer is responsible for any loss in value.
Questions about your order?
Please if you have any problems with your order.
Privacy policy
I will only use your shipping and billing address, and contact information
Etsy prohibits the use of buyer information for unsolicited messages. See our
Privacy Policy
for more info.
To communicate with you about your order
To fulfill your order
For legal reasons (like paying taxes)
More information
Last updated on
Mar 16, 2016
Frequently asked questions
Care instructions
Hand wash with mild soap and water. Avoid wash machines and dryers.
Do not let pets and children wear or chew on items.