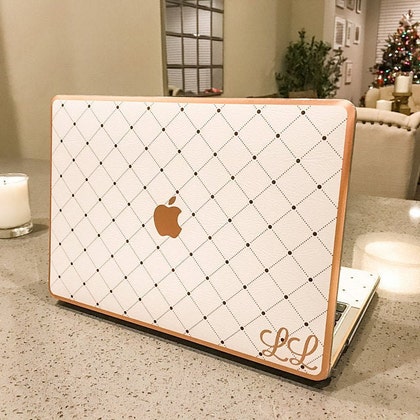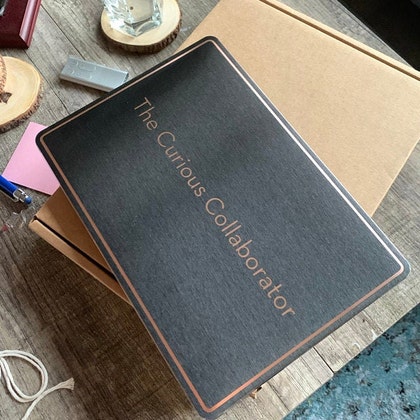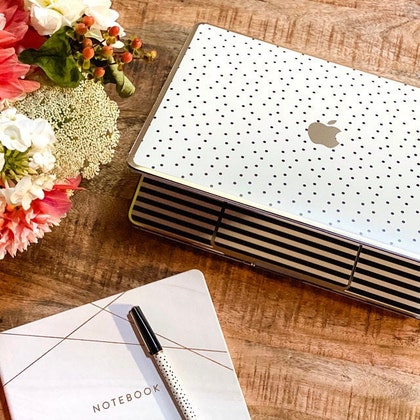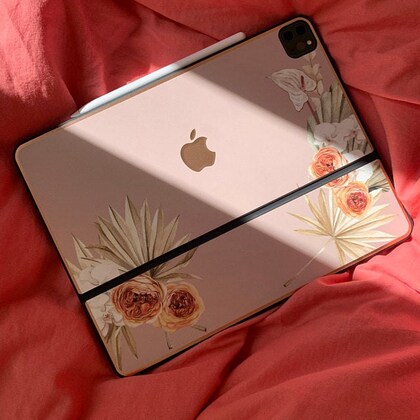 Announcement Huge New Years Sale! Enjoy 20% off on select items + Free US Shipping - Hand Made in 4 weeks with an estimated delivery in 4 to 6 days after it ships.
------------------------------------------------

>>> Have an issue or problem? <<<
If you have any issue, concern, problem, exchange or anything at all order related, please fill out this form, we will reply very quickly (we promise).
http://bit.ly/cliqueissues

>>> Have a question? <<<
If you have not purchased and wish to do so, please fill out this form and we will get back as soon as possible:
http://bit.ly/cliquequestions

------------------------------------------------

Ordering Help Guide:
>>> Easy Ordering <<<
If you wish the case to look exactly the same as the main photo, just add a note "Same as main photo" , no need to provide any additional instruction.

>>> Make it Yours - If you dare to take it to the next level <<<
(Add your Personalization Preferences in "Notes to Seller" or "Add your personalization" for each option below)

1. Elegant Bold Edge Accents - E1, E2, E3, E4.....

2. Apple logo Style - A1, A2 or A3

3. Edge Accent Chrome Color - Rose Gold, Gold, Silver or GunMetal in Satin or Brushed finish

4. Mix & Match patterns and color for the Inner Keyboard Tray Area - M1, M2, M3....

5. Keyboard Tray Area Inner Fit (Platinum Extreme Fit, Standard Fit or Extreme Fit) - X1, X2 or X3

6. Monogram - Initials or Name, Font Preference, Size and Placement

----------------------------------------------------

FAQ
>>> Shipping Date - When will my order ship? <<<
All orders on Etsy have an "Expected Ship Date" included in the print out of your order, your order will ship on this date.


----------------------------------------------------


>>> What Macbook model should I select? <<<
It's important to double check the model of your Macbook to make sure it will fit perfectly, here's a short reference table to identify your model, to identify your Mac's model, look on the bottom cover, near the hinge in very small letters you will find the model, it starts with "A"

Model Reference:
Macbook 12" - A1534
Macbook Air 11" - A1465 / A1370
Macbook Air 13.3" - A1466 / A1369
Macbook Air 13.3" - A1932 (Released Late 2018/2019)
Macbook Air 13.3" - A2179/A2337 M1 (Released 2020)


Mcbook Pro 13 Retina - A1502 / A1425
Mcbook Pro 15 Retina - A1398

MacPro 13 Touch - A1706 (Released Late 2016)
MacPro 13 Touch - A1989/A2159/1706 (Released 2017/2018/2019)
MacPro 13 Touch - A2251/A2289/A2338 M1 (Released 2020)

MacPro 13 No Bar - A1708 (Released Late 2016)
MacPro 15 Touch - A1707 (Released Late 2016)
Newest MacPro 15 Touch - A1990 (Released 2017/2018)
Newest MacPro 16 Touch - A2141 (Released Late 2019)

Pro 13" Unibody/DVD - A1278 (DVD/CD on the side)
Pro 15" Unibody/DVD - A1286 (DVD/CD on the side)

----------------------------------------------------


>>> Keyboard Layout (For Non US Customers) <<<
If you live outside the US, your keyboard layout might be different than the US layout, please let us know what layout you have (1, 2 or 3) (Click link below)
https://bit.ly/keyboardlayout
----------------------------------------------------

>>> How long does it take to make my order? <<<
All of our items are hand-made in 4 weeks, plus 5 to 8 business days in shipping transit, expect your item to arrive in 6 weeks from the moment the order is placed to delivery.

>International Orders: (Varies by Country)
- Standard Shipping: 2 - 4 Weeks in Transit + Plus 4 weeks to Hand-Make your Skin or Hard Case), total average wait time from the moment the order is placed to delivery is 60 to 90 Days.

*Saturday/Sunday/Holidays are not considered a business day

----------------------------------------------------


Follow us on Instagram @cliqueshops
http://www.instagram.com/cliqueshops

Visit us on our Website
http://www.clique.boutique

Like us in Facebook:
https://www.facebook.com/clique.boutique.etsy
Announcement
Last updated on
Feb 6, 2021
Huge New Years Sale! Enjoy 20% off on select items + Free US Shipping - Hand Made in 4 weeks with an estimated delivery in 4 to 6 days after it ships.
------------------------------------------------

>>> Have an issue or problem? <<<
If you have any issue, concern, problem, exchange or anything at all order related, please fill out this form, we will reply very quickly (we promise).
http://bit.ly/cliqueissues

>>> Have a question? <<<
If you have not purchased and wish to do so, please fill out this form and we will get back as soon as possible:
http://bit.ly/cliquequestions

------------------------------------------------

Ordering Help Guide:
>>> Easy Ordering <<<
If you wish the case to look exactly the same as the main photo, just add a note "Same as main photo" , no need to provide any additional instruction.

>>> Make it Yours - If you dare to take it to the next level <<<
(Add your Personalization Preferences in "Notes to Seller" or "Add your personalization" for each option below)

1. Elegant Bold Edge Accents - E1, E2, E3, E4.....

2. Apple logo Style - A1, A2 or A3

3. Edge Accent Chrome Color - Rose Gold, Gold, Silver or GunMetal in Satin or Brushed finish

4. Mix & Match patterns and color for the Inner Keyboard Tray Area - M1, M2, M3....

5. Keyboard Tray Area Inner Fit (Platinum Extreme Fit, Standard Fit or Extreme Fit) - X1, X2 or X3

6. Monogram - Initials or Name, Font Preference, Size and Placement

----------------------------------------------------

FAQ
>>> Shipping Date - When will my order ship? <<<
All orders on Etsy have an "Expected Ship Date" included in the print out of your order, your order will ship on this date.


----------------------------------------------------


>>> What Macbook model should I select? <<<
It's important to double check the model of your Macbook to make sure it will fit perfectly, here's a short reference table to identify your model, to identify your Mac's model, look on the bottom cover, near the hinge in very small letters you will find the model, it starts with "A"

Model Reference:
Macbook 12" - A1534
Macbook Air 11" - A1465 / A1370
Macbook Air 13.3" - A1466 / A1369
Macbook Air 13.3" - A1932 (Released Late 2018/2019)
Macbook Air 13.3" - A2179/A2337 M1 (Released 2020)


Mcbook Pro 13 Retina - A1502 / A1425
Mcbook Pro 15 Retina - A1398

MacPro 13 Touch - A1706 (Released Late 2016)
MacPro 13 Touch - A1989/A2159/1706 (Released 2017/2018/2019)
MacPro 13 Touch - A2251/A2289/A2338 M1 (Released 2020)

MacPro 13 No Bar - A1708 (Released Late 2016)
MacPro 15 Touch - A1707 (Released Late 2016)
Newest MacPro 15 Touch - A1990 (Released 2017/2018)
Newest MacPro 16 Touch - A2141 (Released Late 2019)

Pro 13" Unibody/DVD - A1278 (DVD/CD on the side)
Pro 15" Unibody/DVD - A1286 (DVD/CD on the side)

----------------------------------------------------


>>> Keyboard Layout (For Non US Customers) <<<
If you live outside the US, your keyboard layout might be different than the US layout, please let us know what layout you have (1, 2 or 3) (Click link below)
https://bit.ly/keyboardlayout
----------------------------------------------------

>>> How long does it take to make my order? <<<
All of our items are hand-made in 4 weeks, plus 5 to 8 business days in shipping transit, expect your item to arrive in 6 weeks from the moment the order is placed to delivery.

>International Orders: (Varies by Country)
- Standard Shipping: 2 - 4 Weeks in Transit + Plus 4 weeks to Hand-Make your Skin or Hard Case), total average wait time from the moment the order is placed to delivery is 60 to 90 Days.

*Saturday/Sunday/Holidays are not considered a business day

----------------------------------------------------


Follow us on Instagram @cliqueshops
http://www.instagram.com/cliqueshops

Visit us on our Website
http://www.clique.boutique

Like us in Facebook:
https://www.facebook.com/clique.boutique.etsy
I love my pop socket for my kindle!

I am in love!! I purchased the iPad case along with the matching MacBook case, and I could not be more satisfied! It's a perfect match and it's soo stylish and chic!! The quality and attention to detail is amazing. Shipping does take awhile, but I knew that upon ordering. I am patient to a fault and it actually came sooner than I expected. The shop owner is extremely kind and professional, providing me with details regarding my order up until it shipped. I would not hesitate to order from Cliqueshop in the future. What an excellent experience!

Beautiful, sturdy case, excellent quality - despite light colour has not become scuffed, damaged or dirty at all despite months of use including travel to and from work.

Internal skin and keypad covers are also a nice touch, but fiddly to install and do not appear as professional as the external hard case.

Customer service is exceptional - despite my own mistake in incorrectly installing the internal skin irreparably, Maria sent a replacement free of charge. I also had not realised that key covers were not included in my purchase, however once more Maria kindly sent these too without charging (I only had to pay P&P, as as I had made another order for an iPad case Maria offered to include both these items with that delivery).

Thank you! <3

Love this unique laptop case! It's high quality and stands out from the other cases I have seen. I love that there are many customization options. Maria offers excellent customer service and is a pleasure to deal with. I have already placed another order for an iPad case. I can definitely see this shop being my one-stop-shop for all things apple case related! Thank you for all of your hard work, Maria!

The packaging was ADORABLE!! The item was a perfect fit and so CUTE!!!😆❤️

How cute is this! I'm in love! I need to get one for my laptop now that I know it's worth it! I was worried about the leather version looking fake but I am very happy with out it turned out!

The shipping takes a while as it's stated so you will be so anxious to receive it but i'm COMPLETELY IN LOVE and it's totally worth it! I am in love with my computer once again! It was packaged greatly and had very helpful instructions for applying it. Thank you so much! Just made my second purchase and will surely continue making purchases with time! Every item is beautiful and so unique!

Beautiful and easy to install
Our Mission is to bring Beauty & Glam to all gadgets
My husband and I have always been very passionate about everything beautiful and at the same time we share a love for Apple products & all things Tecky. We noticed how much time we had our iPhone in our hand and although we love our Apple products, we quickly became bored of the same color tone and at the time there were not a lot of fashionable and stylish cases cover-ups that would help us fell in love with our Gadgets once again.

In a way we just wanted to make the product for our selves, we didn't have any graphic design background and taught we were not creative enough to start a business that required a lot of creativity. One night we read a Quote from Rene Brown -- " I'm not very creative doesn't work. There is no such thing as creative people and non-creative people. There are only people who use their creativity and people who don't "-- This had a huge impact on our decision to start Clique Boutique. We started to learn about Color and emotion and applied this to our work at Clique.

MADE IN USA
We believe each of our customer is Unique and deserve a Unique product, we produce every item just for you and do this at the time you place an order, we do not mass produce any of our products. We are proud to say that we product & source all of our materials from local suppliers in USA, all of our designs are handmade. Our premier designs are hand drawn by talented artists that we have the pleasure to work with and that we consider part of our creative team.

We hope you enjoy your visit to our store and enjoy our product, please feel free to send us a Convo with any Custom Requests, Ideas, or just to say Hello!, we would love to hear from you.

Follow us on Instagram @cliqueshops - http://www.instagram.com/cliqueshops
Visit our Online Store - http://www.clique.boutique
Shop members
Maria

Owner, Photographer, Designer

Mother, Wife, Entrepreneur and Maker. My everyday mission, delight customers with amazing artwork, everything else will come as a result of doing it with excellence.

Christian

Maker, Customer Service, Shipper

Father, Husband, Entrepreneur, Maker for the weird. Favorite Quote - Do everything before you're ready

Christian Jr

Assistant

10 Years old, Son, Brother to Abbie, Train Lover.

Abbie Marie

Assistant

4 Years old, Daughter, Sister to Christian, Dolls rock!
Shop policies
Last updated on
January 6, 2021
Welcome to Clique Boutique, We are a designer of Stylish, Fabulous & Fashionable Cases & Skins, our products the perfect way to match your gadgets to your personality.

Make a Fashion Statement with your Gadgets!
Great style is a fashion fusion of confidence, creativity and self-expression. It's about taking risks and discernibly adopting fashion trends. Fashionable technology accessorize your personal style and enhance your lifestyle, especially for the Fashion Diva who's part gadget geek.

Imagine wearing the same outfit every day, over and over again. It would be fashionably demoralizing. Why would you want to put your iPhone through that same oppression? With the right look, your iPad & Macbook, can be an outfit accessory. Our cases and skins are more than just a protective covering. It's the stonewashed denim vest to your floral dress. The perfect black legging to your denim chambray. Make fashion statement with your Gadgets.

PROUDLY MADE IN USA
We believe each of our customer is Unique and deserves a Unique product, we make every item just for you and do this at the time you place an order, we do not mass produce any of our products. We are proud to say that we product & source all of our materials from local suppliers in USA, all of our designs are handmade. Our premier designs are hand drawn by talented artists that we have the pleasure to work with and that we consider part of our creative team.

We hope you enjoy your visit to our store, please feel free to Contact Us with any Custom Requests, Ideas, or just to say Hello!, we would love to hear from you.
Accepted payment methods
Accepts Etsy Gift Cards and Etsy Credits
Returns and exchanges
I gladly accept returns and exchanges
Contact me within: 3 days of delivery
Ship items back within: 7 days of delivery
I don't accept cancellations
But please contact me if you have any problems with your order.
The following items can't be returned or exchanged
Because of the nature of these items, unless they arrive damaged or defective, I can't accept returns for:
Custom or personalized orders
Items on sale
Questions about your order?
Please if you have any problems with your order.
Returns and exchange details
We are here to make you Happy!
Exchanges:
You will Love our Product, it's guaranteed.
If you are not completely happy with your purchase -- for any reason and would like to exchange it for another design, please send us a convo and we'll find a way to fix it.
Returns (New)
We do accept Returns as the last option, we will try our best to fix any issues, hopefully an exchange is an option that you might be willing to accept.
Please keep in mind that all of our product are made upon ordering and returning them will hurt us in an already very difficult and challenging economic situation.
>>> Have an issue or problem? <<<
If you have any issue, concern, problem, exchange or anything at all order related, please fill out this form, we will reply very quickly (we promise)
http://bit.ly/cliqueissues
This is a very challenging time for everyone and can be overloaded with anxiety, I kindly ask that if anything is not as expected that you give me an opportunity to fix the problem before posting a public review, please be mindful that small business like ours are struggling and with your help and support we are able to keep our doors open.
Payment
We accept payments via Paypal, Credit Card and Etsy Gift Cards
7% Florida Tax will be added to orders shipping to Florida, USA

Import Duties & Customs
Each country has different laws that apply to imported products, some countries will charge additional custom fees at the moment of import, this is not included in our price or shipping costs, the payment of this duties are directly to customs in your country.
Shipping
We ship WorldWide, our production time for each order is 4 weeks, we make each order under demand, this assures you that your case or skin is "hot from the oven" every time you order.

Holiday Season Update: PLEASE READ!!
>> Orders placed before/on Dec 7th via Fedex or USPS Standard Delivery are guaranteed Delivery by Dec 24th.

>> All orders placed after/on Dec 8th will arrive by Mid/Late January 2021.

>> Our current processing time is 4 weeks, if you are planning for your order to arrive by Dec 24th, this option is not available anymore, the cutoff date was Dec 7th.

Import Duties & Customs
Each country has different laws that apply to imported products, some countries will charge additional custom fees at the moment of import, this is not included in our price or shipping costs, the payment of this duties are directly to customs in your country.
Additional policies and FAQs
FAQs
How do I know what Macbook model I have?
http://bit.ly/2jbpcoP
----------------------------------------------------------------
How long does it take to make and ship my order?
We do our best to have orders produced and shipped within 4 weeks for Macbooks, iPad, iPhones and Microsoft Surface. Please do note that larger orders, can take a few days longer. Don't hesitate to send us a Convo with any questions about how long your order might take.
----------------------------------------------------------------
What are Clique Skins Made of?
Clique skins are made of premium automotive-grade cast vinyl with a special adhesive backing to prevent air bubbles during installation and leave no residue when removed.
----------------------------------------------------------------
Our skins are strong but super thin, measuring about 3 mil total - or five thousandths (0.003) of an inch - that's thin! It also means they'll work with just about any kind of dock, charger or case on the market.
----------------------------------------------------------------
I messed up installing my skin, can I get a replacement?
YES!, We totally understand accidents sometimes happen during installation, and if you've damaged your skin during installation we'll send you a new piece for free - you just need to cover the return shipping charge.
All you have to do is send us a Convo and request a replacement skin.
----------------------------------------------------------------
What is a Platinum Edition Hybrid Hard Case?
Our Platinum Edition Hybrid Hard Case, is made using a Crystal Clear Hard Case, we then professionally hand-install our Pro-Vinyl Skin on top the Hard Case.
----------------------------------------------------------------
How do I apply my Platinum Edition (Inner Skin)?
https://www.clique.boutique/post/90742736945/how-to-install-your-platinum-edition
(Video)
----------------------------------------------------------------
How do I apply my Skin?
All Clique skins are super easy to apply. Please click on the link below for a tutorial:
http://bit.ly/2ijUXHS
(Video)
http://bit.ly/2jn6JD7
(PDF Instructions)
----------------------------------------------------------------
How do I remove my Skin?
All Clique skins should peel off pretty easily by pulling on them gently and slowly. They won't leave any residue behind, so that shouldn't be a concern.
If for any reason you have a problem or it seems difficult to remove, we've found that applying a little bit of heat (sunlight, a lamp or a short shot of heat from a blow dryer) really makes removal much easier.
Macbooks skins come off easiest when the lid is closed.
----------------------------------------------------------------
Are the Skins Re-Usable?
Sorry, they're meant for one time use only.
Our skins are not sold as reusable as they are meant for a one time use.
They are adjustable during the application process but once they have bonded you more than likely will stretch the skin when you remove it.
You can certainly change them up at any time as they are removable at any time.
----------------------------------------------------------------
Can I request any edits or text on the artwork?
You can add text to any design including your name, your favorite quote, a Monogram, or even a special birthday message - printed right on the skin itself.
Additional costs will incur ($. 25 Approximately)
Just send us a Convo and we'll get right to work on your custom order.
----------------------------------------------------------------
What's the difference between Glossy and Matte Finish?
Just like photographs.
Matte finish is a non-glossy, satin-type finish. It allows fingerprints and smudges to fade into the surface of the skin and gives a unique look and feel to the artwork.
Glossy finish has a shiny, glossy, appearance and the colors within the artwork may seem to be more vibrant.
See this Video to better understand the difference:
http://bit.ly/2iKKF4K
More information
Last updated on
Nov 20, 2017
Frequently asked questions
Sizing details
It's important to double check the model of your Macbook to make sure it will fit perfectly upon arrival, here's a short reference table to identify your model:

Model Reference:
New Macbook 12" - A1534
Macbook Air 11" - A1465 / A1370
Macbook Air 13" - A1466 / A1369
Mcbook Pro 13 Retina - A1502 / A1425
Mcbook Pro 15 Retina - A1398
New MacPro 13 Touch - A1706 (Released Late 2016)
New MacPro 13 No Bar- A1708 (Released Late 2016)
New MacPro 15 Touch - A1707 (Released Late 2016)
Pro 13" Unibody/DVD - A1278 (DVD/CD on the side)
Pro 15" Unibody/DVD - A1286 (DVD/CD on the side)
Custom and personalized orders
Looking for a very special gift? Make it Personal and let them know how much you care.
Add a beautiful hand-made Monogram, Quote or Love Message (Click below to learn more):

https://www.etsy.com/listing/534518113/rose-gold-permanent-embossed-letters-and

Introducing Stike, goodbye boring, hello glamour!, add a bit of personality to your Macbook with Stikē (Click below to learn more):

https://www.etsy.com/listing/533682707/stik-embossed-rose-gold-letters-decal
Care instructions
>>> Accidental Coverage & Warranty
Wholesale availability
Yes!, yes!, yes!. Send us an email for more details to info@cliqueshops.com