Announcement Custom logo design turnaround time: approximately 5-7 business days for the first proof once I have received your return brief and your start date arrives.
(U.S. Federal Holidays are not considered business days.)
Announcement
Last updated on
Feb 23, 2017
Custom logo design turnaround time: approximately 5-7 business days for the first proof once I have received your return brief and your start date arrives.
(U.S. Federal Holidays are not considered business days.) No items listed at this time
Reviews
All reviews are from verified purchases
Verified purchase means that the person writing the review purchased the item from this seller on Etsy.
All reviews are from verified purchases

Thank you Natalie . . . You are just a wonderful human being to work with for my heart-felt vision! And kudos for your amazing efficiency Sending you & your family much Love & Gratitude :) P.S. Oops, I thought I had sent five stars already!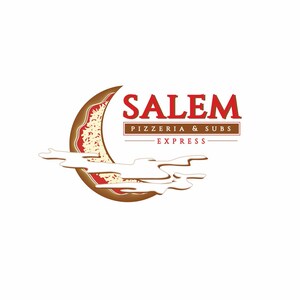 Natalie changed up our logo (that she previously designed) to make an "Express" version for our pizzeria. As always, she was amazing to work with! She has made 3 logos for me and I just submitted my info for a fourth! She is always professional and friendly. She got my logo revision completed before I expected it and just like I wanted. I'll always come back for my logo needs!

Natalie did an amazing job on my logo and card. Her follow up was excellent and she really took great effort and patience in working with me to get just the look I wanted!!!
About
About Natalie
I earned a Bachelor of University Studies with emphasis in Marketing and Business and a Master of Science in Family and Consumer Sciences from the University of Tennessee.

As my reviews in my Etsy shop show, I take great pride in my work and take good care of my customers. My questionnaire I send with every order gets to the root of your business and what you need from your logo to ensure you get a great design at a great price.
Shop members
Natalie Dalton

Designer, Owner
Shop policies
Last updated on
May 17, 2017
Welcome to Natalie Dalton Designs, where I believe a logo is a piece of art!

I will not design a logo for you that I would not be proud to show in my portfolio.

I do not copy the work of other artists, and I do not use clip art.

My process is seamless and stress-free. I have perfected my process to get your logo right from the start.

I work one-on-one with you.

I deliver proofs on the promised dates and in a timely manner.

Your files and images, printable and web items, are formatted to guarantee maximum quality.

I design real logos for real businesses. I avoid whimsical designs and "froufrou" water color wreaths, a style which permeates the recent trends in premade logos.

(A few years ago, the trend was scrolls; now it is watercolor flowers. These logo styles date in a matter of 2-3 years.)

I work only for sole-proprietors, women like me who are professional and need a solid brand for their businesses.
Accepted payment methods
Accepts Etsy Gift Cards and Etsy Credits
Payment
I require payment before services are rendered.

Add the logo or package of your choice to your cart.

Proceed to checkout.

Etsy will prompt you with instructions to complete your order.

Once I have received your order number, I will send you a message via Etsy about your project.
Shipping
:::MY DESIGN PROCESS FOR CUSTOM LOGOS:::

1) After you order, I will send you a short, but thorough, questionnaire in an Etsy message.

2) I will provide you with an exact date you will receive your first proof. Most proofs are ready in 5-7 business days.

3) I will create 1 full-color, digital/vector logo option in Adobe Illustrator (the industry standard for graphic art).

4) You may request 1 round of changes to that design (for example, to adjust color, change fonts, general arrangement, and/or small adjustments to the overall design).

--OR-- You may request a second design by providing specific, objective feedback and information.

(Additional logo proofs and revisions are available at your request for additional fees as stated in the FAQs section of my policies.)

5) Final files for your logo are delivered via email to the address on your order information.

6) I design any additional items you have ordered (or will order) using your new, final logo design.



:::MY DESIGN PROCESS FOR PREMADE LOGOS:::

1) After you order, I will send a short list of questions through Etsy's convo system where I will request your business name, optional tagline, and your requests for color changes and font changes. (Logo fee includes one round of changes. Additional changes after the first round are $45 each.)

2) I will follow up if I need any additional info.

3) I will send your proof within 2 business days.

4) Upon approval of the proof, I will email all final files to the email address associated with your order.
Refunds and Exchanges
Due to the nature of design work, no refunds are available.

I am very easy to work with, and my process is very stress-free. I reserve the right to end working relationships with anyone who makes unreasonable demands or who presents undue stress. Refunds in these instances are issued at my discretion.

:::APPLICABLE TO ALL PURCHASES:::

***Customer is responsible for proofing all information and spelling. Once files are sent, changes to any aspect of the design or to change errors or other details will incur additional fees.***

The logo must be for the person with whom I am corresponding. Sole-proprietorship businesses only, please.

***I DO NOT ACCEPT:
-3rd party projects
-Projects for your boss or your client
-Projects that require approval from board members and/or business partners
(Small family businesses and spouse partnerships are completely fine and acceptable.)
-Projects which you intend to resell or provide to a client as your own work
-Heavily animated or cartoon-style designs
-Projects for any business which is potentially objectionable, unethical, or illegal.
-EFFECTIVE 5/17/2017: Tree logos of any kind- animated, abstract, realistic or otherwise.

MANDATORY RESPONSE-TIME REQUIREMENT:

I provide quality designs for prices significantly lower than most others in the design field. I choose to do so, because I love working with small business owners like me who are dedicated to their businesses. However, this means I need to move projects along in a timely manner.

I reply to all correspondence within 3 business days (business days are M-F). I hold regular business hours on business days.

Therefore, in order to maintain an organized work schedule and avoid "pile-ups" in my schedule, I require a reply to my correspondence, including return of the brief/questionnaire **within 3 business days** at every stage of the project.

If I do not receive your questionnaire responses within 3 business days, I will refund and cancel the order.

****Once I have received your questionnaire responses, any failure to reply to my correspondence or proof within 3 business days, will result in the following: I will send the logo files using the most recent version of the logo, and the project will be considered complete and will be marked "shipped" accordingly.****

If, for any reason, I issue a full refund, the rights to any design work are not transferred to the customer and remain the property of Natalie Dalton Designs.
Additional policies and FAQs
:::CUSTOM LOGO DESIGN INFO:::

Custom logos are made after an order is placed. Unlike premades, a custom logo is created specifically for you and your business.


:::A CUSTOM LOGO ORDER INCLUDES:::

-Professional, friendly correspondence and guidance through the process. I help you through the process by asking for targeted, detailed, and objective information.

-Detailed sheet of information about how to use your files is included.
(Actual hands-on assistance or the answering of specific questions about how to upload, save, crop, resize, etc. is not included.)

-Full rights to use your logo however you deem necessary. I only reserve the right to use it or any variation of it in my portfolio on Etsy and elsewhere.

-The following file:
♦ 1 AI (Adobe Illustrator master/vector/source file)

-Also, a complimentary service, I included the following:
♦ 1 EPS (another vector file good for use in other non-Adobe software)
♦ 1 PSD (for use in Photoshop)
♦ 1 High resolution (300 DPI) CMYK JPG for print
♦ 1 High resolution (300 DPI) RGB JPG for web/cropping/resizing
♦ 2 PNGs – 1 high res and 1 screen res (both on transparent backgrounds)

Requests for additional files or images will incur additional fees. All JPGs and PNGs are square.

Tech-saviness is not necessarily a requirement to have a business. But you will need some basic understanding of how to use JPGs and PNGs in order to use your logo, or at the very least, a willingness to learn. The internet is a wonderful resource and provides answers to nearly every question we could ever ask.



:::HOW DO WE COMMUNICATE?:::

All correspondence must be through Etsy Convo (Etsy's messaging system) except for file delivery via email at the end.

No phone calls or other types of correspondence. I have tailored my online business to work effectively with online-only communication.

I reply to all correspondence within 3 business days, and I require the same from my customers.

Please organize your thoughts into a single message when possible (though I know you may need multiple messages if you need to attach pictures).

To maintain an organized work schedule, I also need organized communication and limited communication time. This allows me to focus on the projects and create quality work.



:::HOW CAN I KNOW YOU WILL GET THE LOGO "RIGHT"?:::

This is an excerpt from one of my reviews you can find here in my shop from July 29, 2015:
"One of my clients said that I got more from Natalie than he got from his $35,000 marketing campaign! Natalie is the perfect combination of creative and professional."

The best way to decide if you like my design style is to view my custom logos in my shop.

Most designers will say that there is no "right" or "wrong" in this work. While there are certain rules we follow, for the most part, there is opinion and preference only.

To help me understand your preferences, I have a detailed and targeted questionnaire that helps me get the style just right from the start. No wasted time on my end or yours. No guesswork. No stress.

I will request objective and useful information. If you send a significant amount of subjective, opinionated info, I will help guide you to provide focused details.

For example, words like "elegant," "rustic," and even color words such as "teal" may not mean the same things to every person. I will help you narrow down those details and descriptions.



:::WHAT IF I DON'T KNOW WHAT I WANT FROM MY LOGO?:::

Trust me, that's no problem! Nearly 50% of all of my customers are in the same situation.

As long as you trust me as your designer and you like the custom work you see in my portfolio, it will go very well! You can expect the same quality from your logo that you see in my previous work.

I have worked for many customers over the years who did not know what they wanted, and that has forced me to hone my process for effectiveness and efficiency. It took a little time to perfect, but I'm confident in my process.

The important thing to keep in mind about any uncertainty is that, if you don't know what you want, you'll need to be open to your designer's advice (whether that is me or another artist).




:::WHAT WOULD YOU CHARGE ME TO ____________?:::

My fees are all flat-rate and can be viewed at the bottom of this FAQ's section.




:::CAN YOU SEND ME THE FONT YOU USED IN MY DESIGN?:::

No. Most font licenses do no allow for a transfer of font files.

Fonts are converted to outlines in all final files. You do not need the font to use your design.

If you will need the font for use in places other than the logo, you will be required to purchase your own font license and download the font on your own.

Additional font licensing fees are not included in my fee.

Therefore, if you request that I use a font for which I do not already hold a licences and that requires a license fee, I will bill you for the license fee.

However, that still will not allow me to send you the font files. The additional fee only covers my additional expenses.

If you need font info/names and/or color codes, please purchase a branding board.



:::WHAT HAPPENS TO DESIGNS I DON'T WANT?:::

All rejected custom designs remain the property of Natalie Dalton Designs and may be resold. You maintain the rights to the final logo (the logo for which you receive files). A transfer of rights is assumed when I email the final files.



:::HOW MUCH SHOULD I LISTEN TO FRIENDS/FAMILY/OTHER ARTISTS ABOUT MY DESIGN?:::

Honestly, very little. Usually, none.

When you approach a person for a critique, their instinct is to be critical. That is the purpose of a critique, and it is human nature to find "flaws" when asked "What do you think?"

I had a client many years ago who had me design a logo for her to very detailed specifications only to decide later that her family "didn't feel like it was 'me.'"

That was heartbreaking for me to hear. Not for me, but for her. She knew exactly what she wanted, it turned out beautifully, but she allowed outsiders to convince her it wasn't "her."

Another, some time ago, asked her "lawyer-friend's" approval of the design of (not the info on) her business card. Lawyers have not studied marketing!

I understand the temptation to ask for many opinions, but your logo must target your customers - not your friends or family. Not really even "you," unless you are your brand. Even then, it still must symbolize your end product or service and be appealing to your potential clients.

Your logo should be a reflection of your business, and while there are aspects of each business owner in the product and service, the goal is to get a customer to trust your product or service.

Even other artists often have inadequate experience to judge logo design. For example, a ceramics artist may understand ceramics, but that does not qualify them to understand marketing or color theory. In the same way I can't judge canvas paintings, canvas painters are not equipped to judge logo design.

Please proceed with caution when seeking many opinions about your logo. I know many will do so out of a general uneasiness, but you and I (and you target market) are the best judges of your design.

As the old saying goes, "Too many cooks spoil the broth."

It is possible to get too much advice to the point of confusion.

I will not lead you "wrong." If you make suggestions that I feel are not in the best interest of your design or business, I will definitely tell you. I would not give you advice that would create a logo I would do not display in my portfolio.

No one has more stake in this design than you and me.

BUT...! Of course, ultimately, the final say is yours. And you are free to reject any of my suggestions!



:::WHAT WILL THIS COLOR LOOK LIKE WHEN PRINTED?:::

Printed colors, just like screen colors, vary by printer, printing company, paper type, etc.

Screen colors will also vary from one device to another and can be affected by monitor and color settings.

There is no way to make any color the same across all mediums. The best any designer can do is to work in CMYK, send images in RGB, and provide printable files that are exported according to a printers specific requirements. This is why I will need to know who your printing company will be before beginning a printable design.

I have never encountered issues with this, but other designer friends have, so I must note: Because of the variations in color space, especially across printers, graphic designers cannot be held accountable variations in printed color. If you need changes to color after your design is complete, additional fees will apply.




:::WILL I BE ABLE TO EDIT MY OWN FILES?:::

That depends entirely upon your access to software and your ability to use the software.

I create all artwork in Adobe Illustrator and Photoshop CC. The files may not be backward compatible with older versions of Illustrator or Photoshop.

The high resolution images can be cropped in very basic photo editing software.

The vector files can only be edited in the aforementioned software by users who understand the software.

Please note: Vector files and a PSD are included for the logo, and both will have text converted to outlines making the text un-editable. Printable items are not editable, because final files for printing require the text to be converted, also. Editable files for branding materials have additional fees. Please see the fee list below for more information about editable files.

My design fees do not include assistance with file editing or usage.



:::HOW BIG WILL THE LOGO BE?:::

The logo itself, inside the Adobe file, has no defined size. That's the purpose of creating professional vector graphics - it can, theoretically, be sized infinitely small or infinitely large.

However, images (JPGs and PNGs) have sizes, usually measured in pixels. Having the .AI file (which I include in the file set) allows services like sign makers, service truck "wrappers," or web designers to size the logo into whatever they need.

I size and send all basic logo images at 570 square pixels. I export a high resolution set to create larger images also so that they can be cropped or sized down for multiple uses.

Branding items do have size requirements. For example, banners for Facebook, Twitter, Etsy, etc. will have specific pixel sizes. I size all branding materials accordingly based on the information I will ask of you. I have all sizes for the common uses. However, if you have a blog or a website or other usage that requires specific pixel-sized graphics, I will need you to let me know what sizes you need.



:::WHAT IS A REVISION AND WHAT DOES ONE REVISION ROUND INCLUDE?:::

A revision is any change you would like to see or try on the design. A revision is a visual change only and fees incurred for revisions do not include file fees if the customer requests separate files for various logo versions.

One revision round includes up to 2 color changes/options and/or up to 2 font changes/options. A revision may also include minimal design changes for shape and/or logo arrangement.

My flat-rate logo fee includes one optional revision. Additional revisions beyond one are available for additional fees - please see the fee list below.




:::SHOULD I FEEL BAD IF I DON'T LIKE THE FIRST LOGO?:::

No, absolutely not. This work is subjective, as all art is. No apologies necessary.

That is why I leave the option available for either a round of changes to the design or a second logo option in the rare instances that the first is not what you want.




:::DO YOU PROVIDE PRINTING SERVICES?:::

No. Fees for printable designs are for artwork and the appropriate printing files only.




:::FEES DO NOT INCLUDE THE FOLLOWING:::

-Printing assistance, choosing a printing company, opinions on services other than my own.

-Assistance using any of the files included (except for the file info sheet I send with final files).

-Transcribing info for branding materials. That is, info must be sent to me in a format I can copy and paste, preferably directly from an Etsy convo.

-Proofing/Proofreading your provided info for branding materials.

-Font files. Font licenses are per user and must be acquired individually.

-Writing of any copy, slogans, taglines, etc. My services are strictly for the art portion of your designs.

-Assistance determining label sizes you need. Label sizes cannot be determined by viewing a picture of (or knowing the size of) your containers/bottles/etc.

-Assistance determining website banner sizes. This is based on your theme and web design and cannot be determined by viewing your site. (Facebook and other social media are an exception to this rule. I have access to info about those sizes.)

-Use of any stock photography or stock photos. My fees include my artwork only.

-Any form of contact with your printing company.




:::DO FEES INCLUDE ANY WRITING OF INFO OR COPY? :::

No. Design fees include artwork and arrangement of the information you provide. Info you want on your items will be copied and pasted into my design software to guaranteed the info appears just as you sent it to me.

Design fees do not include writing taglines, slogans, catchphrases, marketing statements, or copy for your branding products such as brochures.

I do not proofread the info you send. Please provide that info exactly as you would like it to appear on your items in a format that I can copy without transcribing. Correction to errors in the info you send will count as a revision.




:::INFORMATION ABOUT BRANDING ITEMS/MATERIALS :::

Fees below are for 1 design, plus one revision of the provided design. Fee includes one file formatted for the design's intended purpose. Requests for additional files (such as editable PSDs or master/vector/.AI files for any of the following) will incur additional fees.


:::PRINTABLE DESIGN FEES:::

Please note: I do not provide printing services. All printable designs are provided in file formatted for the printer you choose.

♦ Business Card (any size or shape): $45.00

♦ Alternate business card of the same design to change employee name and/or other information: $25 per side/file

♦ Letterhead: $45.00

♦ Envelope: $25.00

♦ Hangtag (single-sided): $25.00

♦ Sticker: $25.00

♦ Label Design for Small/Short Containers or Round Lids (maximum height - 3 inches; fee is per design/size/shape): $45.00

♦ Label Design for Bottles, Tall Containers, Bags or Pouches or Special Shapes (height greater than 3 inches): $65.00

♦ Label variations of same design/size/shape for small labels (per file): $25.00 each

♦ Label variations of same design/size/shape for large labels (per file): $45.00 each

♦ Labels or stickers formatted for printing on a transparent material (needing a white plate) will incur an additional $25 per file

♦ Product box or packaging (per design /shape/size): $85.00

♦ Box variation of same design/shape/size (per file): $55.00 each

♦ Mailing Label or Return Address Label: $45.00

♦ CD/DVD Label: $45.00

♦ CD Case Cover Insert: $45.00

♦ Jewelry Card (single-sided): $25.00; (double-sided): $45.00

♦ Postcard, Thank You Card, Notepad, Discount Card, or Gift Card: $45.00

♦ Pricing Sheet or Advertising Flyer: $75.00 (includes insertion of up to 3 of you product photos; additional photos will incur additional fees, or customer may purchase and editable PSD of the brochure for an additional $45)

♦ Bi-fold Brochure: $85.00 (includes insertion of up to 3 of your own product photos; additional photos will incur additional fees, or customer may purchase and editable PSD of the brochure for an $45)

♦ Tri-fold Brochure: $145.00 (includes insertion of up to 3 product photos; additional photos will incur additional fees, or customer may purchase and editable PSD of the brochure for an $45)

♦ Editable PSD (for self-editing materials): $45.00 per file

♦ Editable AI (for self-editing materials): $45.00 per file



:::NON-PRINTABLE DESIGN FEES:::

♦ Banner for e-commerce sites (Etsy or other E-commerce site): $45.00 per size

♦ Blog/Website Header/Banner/Twitter Header: $45.00 per size

♦ Facebook Cover Design: $45.00 (without product photos; adding product photos will incur additional fees, or customer may purchase and editable PSD of a banner for $45)

♦ Website/Blog/Twitter background pattern design: $45.00 each

♦ Advertisements for websites or blogs or printable: $45.00 (+$25 for each additional size of the same design)

♦ Icon/Avatar (per size or design): $25.00

♦ Watermark (all black, all white, or other one color variation): $25.00

♦ Email signature image design (non-clickable; NO HTML): $45.00

♦ Additional logo files to add or remove a tagline: $45.00

♦ Mini Branding Board for basic web design (includes HEX color codes and font information): $45.00

♦ Mid-range Branding Board (includes HEX colors, font information, icon design, + 1 alternate logo design): $115.00

♦ Full size Branding Board Board (includes HEX colors, font information, icon design, 1 alternate logo design, 3-5 Social Media Icons, and one branding pattern): $185.00

♦ "Reserved Listing" or "Custom Listing" image design (for Etsy listings): $45.00

♦ Additional logo options beyond the two included in the flat-rate logo price: varies depends upon your request

♦ Revisions to any logo beyond the 1 included complimentary round provided are $45 per round.

♦ Additional file sets for variations to the logo beyond the one set I include in the flat-rate design fee: $45 per set

♦ Alternate logo versions to change color or other details will vary in price depending upon the requested changes.

♦ Resending lost files: $25.00
**Fee not applicable if I am notified within 1 week of shipping notification.**

♦ Requests for hand drawn lettering (lettering that does not use fonts) will incur additional fees. Examples of custom lettering in my designs are Glow Tanning Salon and Joey Photo. Fees will vary.

♦ Archival fee: $25.00 - This is an additional fee applied to all orders for any branding item or logo changes requested more than 3 months after the last designs in your project were completed. The fee covers the time to retrieve the your files from my archive and any time required to re-acquire fonts used in your design.




:::PREMADE LOGO DESIGN INFO:::

(Premade logos are designed before you buy. You get the exact artwork you see with your business name on the design. What you see is what you get.)

In addition to the design, you will also receive:

*1 EPS Vector File
*1 High Resolution RGB JPG
*1 Screen Resolution RGB JPG
*1 High Resolution CMYK JPG
*1 High Resolution Transparent PNG
*1 Optional Revision to the font and colors
*1 complimentary sheet of file info to help you understand your file types
*Full rights to use your logo however you deem necessary. I do maintain the right to resell any PREMADE logo unless you choose to retire it. (Custom logos are never resold.)

(Beyond the provided sheet, additional assistance will incur additional fees. Also, please note: If you need font info/names and/or color codes, please purchase a branding board. I can show you the listing that will provide the branding board.)

Your Optional Revision May Include:
*1 Color Change if Needed (Please note, some designs may not allow a color change. These will be noted in the listing.)
*1 Font Change if Needed

Additional changes beyond what is included in the listing description will incur a minimum $45 fee per change. Some changes may require higher fees than the minimum.

Premade logos are not One of a Kind and will be resold unless customer chooses the "Retire My Logo" variation on the right side of the listing.

The Retire My Logo Varation will include all of the files above, plus:
*1 .AI (Master/Vector/File)
*1 PSD

The Retire My Logo guarantees that your premade logo will never be resold and that you receive all master files for the premade design.

*Branding items listed above are available for premade logo customers as well as custom logo customers. Prices are the same for anyone who orders either type of logo from me. :)

*Revised 7/18 to reflect new label fee adjustments only. No other changes to the policies.
*Last revised 9/20 to add fee information for transparent labels or sticker formatting.