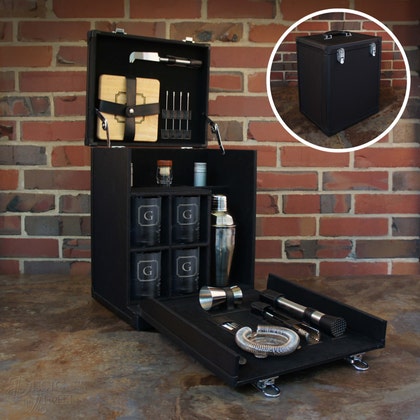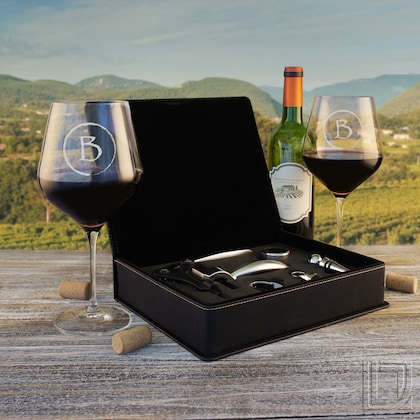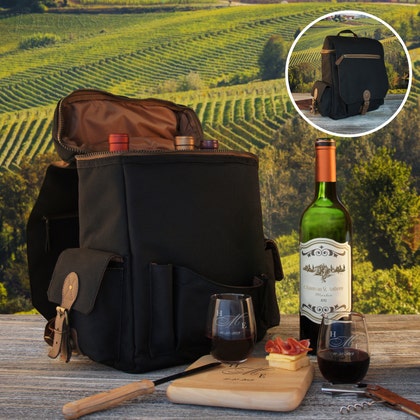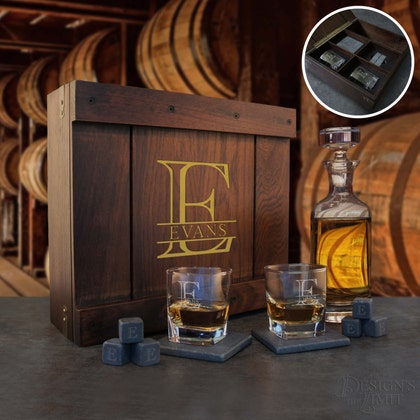 Announcement Choose from Our Designs, Submit Your Own, or Have Us Design for You!

We have been overwhelmed with orders, messages, shipping, and the support we have received on Etsy. We are completing orders as quickly as possible in the order in which they have been received and responding to messages as soon as possible. Please read the listing information and our shop policies before placing an order, message us if you have any questions about the gift and artistic services we provide, and include any combination of our available listings to create the personalized gift and ship to your recipient.

If you are familiar with the Etsy messaging system, we encourage our customers to message at any time and we respond to messages in as timely a manner as possible. As many customers are unfamiliar with the Etsy messaging system and to reduce the number of emails associated with each purchase, we are not messaging customers proactively unless a message is received or a proof requested at the time of purchase, but we are always happy to assist. We hope you appreciate our work as much as we appreciate your business.

If you are requesting delivery by a particular date or would like to have your order moved to the front of the line, add the following listing to your cart: www.etsy.com/listing/186599157

Get Behind the Scenes Access to Our Creative Process including Coupon Codes to Our Etsy Shop & Special Offers Available Exclusively to Our Supporters on Patreon. Support the Arts @DesignstheLimit at Patreon.com/DesignstheLimit

DESIGN'S THE LIMIT PERSONALIZED GIFTS FOR EVERY OCCASION
www.designsthelimit.etsy.com

DESIGN'S FOR ETERNITY WEDDING GIFTS & FAVORS with REGISTRY
www.designsforeternity.etsy.com & www.etsy.com/registry

If you are getting married, Design's the Limit is also on Etsy at Design's for Eternity! Get the perfect gifts for your wedding party and add us to your Etsy Gift Registry! We have an entire section of our shop devoted to couple's monograms for the gifts you get for yourself and we fulfill bulk orders for the entire wedding party with individual personalization!

"Don't take our word for it, read our reviews!"
www.etsy.com/shop/DesignstheLimit/reviews

We are socially active members of the Etsy community who love to message with our customers and offer free estimates for any order request available.

GET SOCIAL @DESIGNSTHELIMIT
Twitter: www.twitter.com/designsthelimit
Pinterest : www.pinterest.com/designsthelimit
Wanelo: www.wanelo.com/designsthelimit
Instagram: www.instagram.com/designsthelimit
Tumblr: www.designsthelimit.tumblr.com
Patreon: www.patreon.com/DesignstheLimit

Tatiana
Design's the Limit
Etsy Shop in Virginia Beach, Virginia
Online Sales & Service with Local Pickup by Appointment Only ($65 Minimum)
Phone: (757) 474 - 5554
Announcement
Choose from Our Designs, Submit Your Own, or Have Us Design for You!

We have been overwhelmed with orders, messages, shipping, and the support we have received on Etsy. We are completing orders as quickly as possible in the order in which they have been received and responding to messages as soon as possible. Please read the listing information and our shop policies before placing an order, message us if you have any questions about the gift and artistic services we provide, and include any combination of our available listings to create the personalized gift and ship to your recipient.

If you are familiar with the Etsy messaging system, we encourage our customers to message at any time and we respond to messages in as timely a manner as possible. As many customers are unfamiliar with the Etsy messaging system and to reduce the number of emails associated with each purchase, we are not messaging customers proactively unless a message is received or a proof requested at the time of purchase, but we are always happy to assist. We hope you appreciate our work as much as we appreciate your business.

If you are requesting delivery by a particular date or would like to have your order moved to the front of the line, add the following listing to your cart: www.etsy.com/listing/186599157

Get Behind the Scenes Access to Our Creative Process including Coupon Codes to Our Etsy Shop & Special Offers Available Exclusively to Our Supporters on Patreon. Support the Arts @DesignstheLimit at Patreon.com/DesignstheLimit

DESIGN'S THE LIMIT PERSONALIZED GIFTS FOR EVERY OCCASION
www.designsthelimit.etsy.com

DESIGN'S FOR ETERNITY WEDDING GIFTS & FAVORS with REGISTRY
www.designsforeternity.etsy.com & www.etsy.com/registry

If you are getting married, Design's the Limit is also on Etsy at Design's for Eternity! Get the perfect gifts for your wedding party and add us to your Etsy Gift Registry! We have an entire section of our shop devoted to couple's monograms for the gifts you get for yourself and we fulfill bulk orders for the entire wedding party with individual personalization!

"Don't take our word for it, read our reviews!"
www.etsy.com/shop/DesignstheLimit/reviews

We are socially active members of the Etsy community who love to message with our customers and offer free estimates for any order request available.

GET SOCIAL @DESIGNSTHELIMIT
Twitter: www.twitter.com/designsthelimit
Pinterest : www.pinterest.com/designsthelimit
Wanelo: www.wanelo.com/designsthelimit
Instagram: www.instagram.com/designsthelimit
Tumblr: www.designsthelimit.tumblr.com
Patreon: www.patreon.com/DesignstheLimit

Tatiana
Design's the Limit
Etsy Shop in Virginia Beach, Virginia
Online Sales & Service with Local Pickup by Appointment Only ($65 Minimum)
Phone: (757) 474 - 5554
Average item review
(4537)
See reviews that mention:
Loading

Transform the Ordinary into the Extraordinary @DesignstheLimit
Tatiana is a lifetime student of the arts, constantly expanding her portfolio of talents, and specializes in bringing inspired designs to life. She provides services including finishing woodwork and other fine art techniques by application. She works with stone, wood, and other materials to combines her talents and capabilities. She labors continuously to continue her education, create new designs, explore new techniques, to challenge the limits of the artistic processes she employs creating sandblasted and laser engraved artwork for your gift giving enjoyment.

At Design's the Limit, we accept custom order requests and offer laser and sandblasting methods by design and application to create artistic solutions including custom flat glass and mirror. Sandblasting annealed glass allows us to provide more than a two-dimensional design, we deboss glass and mirror to a minimum depth to allow us to provide our design services on safety glass, but we also employ a deeper sand-carving technique which allows us to provide a three-dimensional carving incorporating multiple layers for a more intricate and detailed design service by thickness and type of materials requested. Thicker glass provides us the ability to engrave to even greater depths and Tatiana has also developed experience with shading and providing a sand-frosted appearance to highlight particular designs elements or to create a variety of desired effects. We work with all types and thicknesses of glass and mirror and every order is a custom order at Design's the Limit.

From our beginning in the commercial glazing industry, through our years of support of the handmade movement, by exhibiting our work with the Virginia Glass Guild: To Support, Advocate, and Advance Public Awareness of Glass as an Art Form, and with advocacy to create works of environmental artivism, Tatiana continues to grow as an artist and as an Etsypreneur. Starting as a free spirited artist with the love of creation, she has turned her passion into a purpose to make a gift giving opportunity into a personalized gift experience to remember @DesignstheLimit
Shop members
Richard and Tatiana

Owner

Design's the Limit, LLC (DBA) Design's the Limit @DesignstheLimit, Contact Us by Phone at: (757) 474 - 5554

Tatiana

Artist, Designer, Photographer

Tatiana - Graphic Design Artist with years of experience designing and personalizing items big and small. Tatiana offers customers the choice of purchasing products with her designs and she is always ready to accept a custom design request.
Shop policies
Local Dropoff and Pickup of Items Provided for Personalization Available By Appointment in Virginia Beach, Virginia. Free Estimates Available, Email a Photo of the Canvas for Engraving and Your Engraving Request to: info [!at] designsthelimit.com or Call (757) 474 - 5554 for more information. Please Note, Local Engraving Requests Order Minimum $65.00+ (Dropoff Fee: $15, Labor Rate: $30 for 0.5 Hour/$60 an Hour, Engraving Fee: $5+ Per Item, and Pickup Fee: $15)
DESIGN'S THE LIMIT PERSONALIZED GIFTS FOR EVERY OCCASION
www.designsthelimit.etsy.com
DESIGN'S FOR ETERNITY WEDDING FAVORS & REGISTRY GIFTS
www.designsforeternity.etsy.com
Don't take our word for it, read our reviews:
www.etsy.com/shop/DesignstheLimit/reviews
Accepted payment methods
Accepts Etsy Gift Cards and Etsy Credits
Returns & exchanges
See item details for return and exchange eligibility.
Privacy
When placing an order in our Etsy shop, you must provide personal information, which you authorize Etsy to convey, such as your name, email address, postal address selected for shipping, and the details of the product that you're ordering. We are provided with information from Etsy as necessary to provide you our services and comply with obligations under both the Etsy Seller Policy and Etsy Terms of Use. We engage certain trusted third parties to perform functions and provide services to our shop, such as delivery companies. We will share your personal information with these third parties, but only to the extent necessary to perform these services. If we sell or merge business, we may disclose your information as part of that transaction, only to the extent permitted by law. We retain hard-copies of your order information which includes your screen name and shipping address for as long as necessary to provide replacements or to be able to provide matching with additional services on request. As Etsy sellers, we receive only limited information about the buyer including screen name and email address which is provided with a purchase in our Etsy shop. If you reside in certain territories, including the EU, you have a number of rights in relation to your personal information. While some of these rights apply generally, certain rights apply only in certain limited cases. You may access, correct, or delete personal information held by Etsy online through your account. If you are having trouble accessing your account or would like to contact Etsy about your personal information as stored in the Etsy database, email Etsy Support at support [!at] etsy.com or go to Etsy.com/help for assistance. We may be contacted by email at info [!at] designsthelimit.com, but as Etsy sellers we do not have access to your Etsy account. We encourage use of the Etsy messaging system. Although we take reasonable precautions, we cannot accept responsibility for any loss or damage arising from the use email or attachments. We use your username and email as needed to provide services to fulfil your order, to settle disputes, or to provide customer support. Once your order has been placed, we receive and have an obligation to use your information to comply for legal reasons including court orders or in connection with a legal claim, such as retaining information about your purchases if required by tax law. In addition, we use every order as an opportunity for providing and improving our services. We use your information to provide the services you requested and in our legitimate interest to improve our artistic services and portfolio. As Etsy sellers, our shop is in compliance with Etsy Seller Policies and Terms of Use and we may use your information to fulfill any obligation under the Etsy Seller Policy and Terms of Use.
See this Seller Handbook article for a sample privacy policy you can customize for your shop.
More information
Last updated on
May 18, 2022
Frequently asked questions
Gift wrapping and packaging
We provide professional gift services including gift wrap in a wide variety of gift paper and ribbon color options, can include an individual gift tag to identify each item for large orders, and offer gift messages on premium card stock including an envelope to give your personalized gift a personal gift delivery for an additional charge not included in all of our standard listings but available at the following links:
GIFT WRAP: www.etsy.com/listing/184961786/gift-wrap
GIFT CARD: www.etsy.com/listing/233842379/gift-cards
Wholesale availability
We specialize in orders large and small with a variety of product and delivery options. We ship with USPS, UPS, FedEx, and LTL Shipping providers on a regular basis and can provide private listings for any combination of the products and services we provide including bulk orders. Request a Custom Order so we can discuss the possibilities, we look forward to hearing from you.
Are Proofs Available Before Completion of My Order?
Yes, we are happy to submit our designs for your approval before completing your order, all you have to do is ask. You may request a proof in any combination, variation, or number from our available designs and using our available fonts. Please include your request for a proof in the notes during checkout with your information. Unless you request a proof at the time of purchase, Design's the Limit will use creative license to complete your order using the information available. If you request a proof at the time of purchase, we will submit our design before completing your order. Once the design has been submitted, orders are placed on hold for a minimum of 24 hours and may be held until the scheduled ship date delaying completion.
Contacting the Seller
Although you can contact us directly through email or call us, once an order has been placed we will send communication in reference to your order through the Etsy messaging system. We make every attempt to respond to conversations on Etsy in a timely manner and encourage use of the Etsy messaging system as the primary means of communication for your personalized gift purchases in our shop. As sellers on Etsy, we are only provided with your screen name, your email address, and the address you enter as the shipping address when you place an order and we respect your privacy. If we do not receive a response, your order may be placed on hold indefinitely or completed with the information available. We look forward to messaging with you.
What if an item is damaged in shipping?
Design's the Limit makes every effort to ensure that your product arrives safely, but occasionally shipping damage does occur. We experience an extremely low rate of shipping damage and do not include additional shipping insurance unless purchased seperately. We only handle the shipping claims if additional shipping insurance is included at the time of purchase or prior to shipment. It is the customers sole responsibility to add shipping insurance if they have any concerns and to submit or handle shipping claims directly with the shipping provider unless additional insurance is included before the order has been completed and shipped. SHIP INSURANCE: www.etsy.com/listing/187324452 & SIGNATURE CONFIRMATION: www.etsy.com/listing/537796760
How fast can my order be completed and delivered?
RUSH ORDER: www.etsy.com/listing/186599157/expedite
Add our rush order listing to your cart and select either USPS Priority Mail 2-3 days or USPS Priority Mail Express 1-2 days as needed. Completion time for each product and quantity purchased varies and completion time is not guaranteed, but rush orders are moved to the front of all standards orders and completed as quickly as possible without sacrificing quality. We also offer a printable gift option which includes the added benefit of giving the gift recipient the ability to choose the design and font combination which they prefer and which can be emailed without delay for no additional charge. We offer personalized gifts with professional gift services for any gift giving occasion!
Do you offer Local Pickup in Virginia Beach?
Yes, by appointment only. We do not have a storefront, but we offer the option of local pickup by appointment for customers in our local area. You may place an order in our Etsy shop and request local pickup instead of shipping to receive your order in a more timely manner, but we do not offer free pickup and the cost of postage is applied to balance the time required to meet for pickup. If you place a bulk order, a partial refund of the shipping charges may be applied on completion, message us on Etsy or Email us at info@designsthelimit.com if you have any questions about our shop or the gift and artistic services we provide.
Do you accept items submitted for personalization?
Yes, we offer the option of submitting an item for personalization by mail or appointment in Virginia Beach, Virginia, but we maintain an order minimum which makes it not cost efficient for most clients. We maintain the highest level of professionalism in our effort to turn the ordinary into a work of art for your appreciation and as such bill out custom requests at $60 per hour with a one hour minimum with additional fees for dropoff, pickup, handling, and shipping when applicable with the cost of each order varying by item, the design, and with the specifics of each custom order request.
Seller details
is considered a professional seller (known as a trader) in the EU. What's this?