Photos created and shared by this shop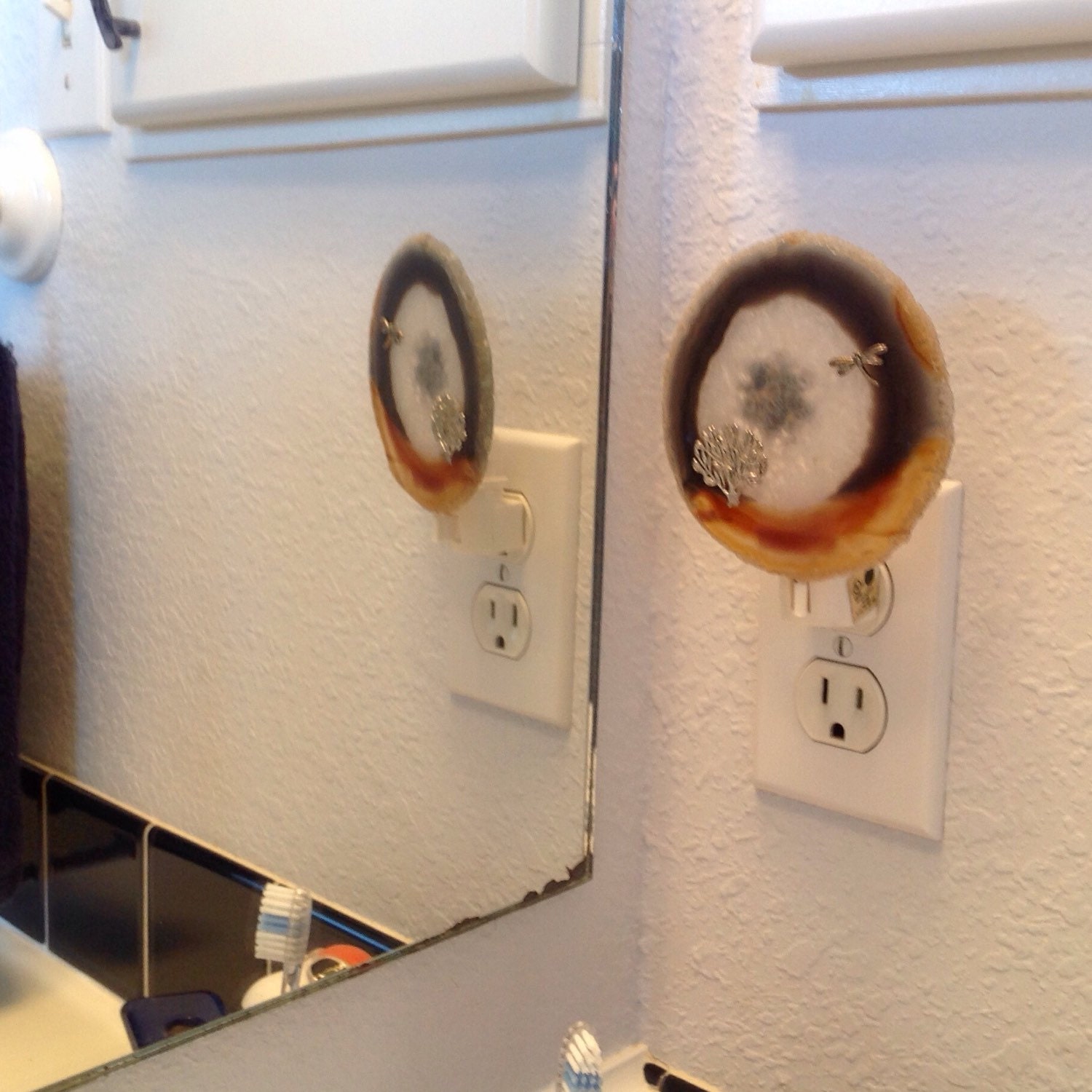 Click to view listing
2 years
Decorative nature charm agate night lights patiently wait to be switched on when a little illumination is needed in the dark.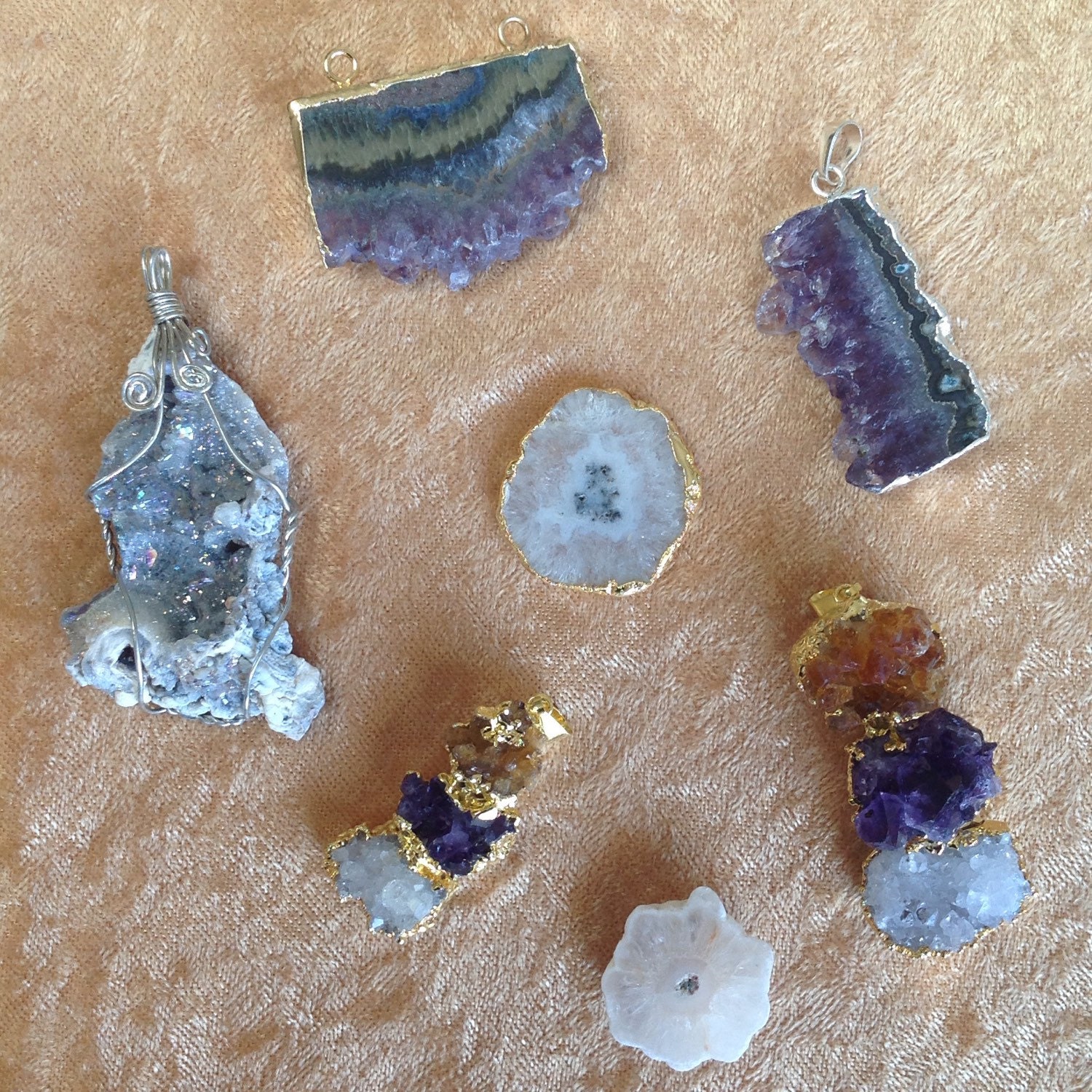 Click to view listing
2 years
This is a small selection of my newly acquired druzy, solar quartz, amethyst geode slices and awesome new citrine, amethyst and quartz triplets. I would love to turn your favorite one into a custom necklace for you. Convo me for details.
---