Announcement We specialize in antique hair accessories, hair combs, jewellery and vanity items.

Go here to read more about the shop owner: http://www.etsy.com/shop/ElrondsEmporium/about/

Our high quality and eclectic stock also includes ethnic hair accessories such as Japanese kanzashi, Indonesian bridal headdress, and Spanish mantilla style combs.

Please check out our other shops Dragons Lair Vintage and Vintage Comb Shop for vintage costume accessories and exotic fabrics:-

http://www.etsy.com/shop/DragonsLairVintage
Announcement
Last updated on
May 4, 2016
We specialize in antique hair accessories, hair combs, jewellery and vanity items.

Go here to read more about the shop owner: http://www.etsy.com/shop/ElrondsEmporium/about/

Our high quality and eclectic stock also includes ethnic hair accessories such as Japanese kanzashi, Indonesian bridal headdress, and Spanish mantilla style combs.

Please check out our other shops Dragons Lair Vintage and Vintage Comb Shop for vintage costume accessories and exotic fabrics:-

http://www.etsy.com/shop/DragonsLairVintage
About
Hair Combs, Hair Combs and More Hair Combs.
HOW IT ALL BEGAN.

I owe my love of antiques and vintage to the influence of my dearly loved grandmother, Lady Elizabeth Knowles-Lyons. This much travelled lady was born in the 1870s and lived to be 96.

She had an interesting life!

Grandpa was a cultural attaché in the diplomatic service. The couple were based at various embassies in the then British Empire and later in the Middle East.

They returned to the UK with a ship load of furniture and bric-a-brac from their travels. Unfortunately Grandma was left a widow at a comparatively young age. She was a very eccentric and strong minded lady and to the end of her life refused to have electric lighting installed in her home! She preferred the gentler effect of gas lighting.

As a young child I liked nothing better than to play in her house. It was a wonderful and mysterious place to me with its flickering gas globe casting mysterious shadows on her elaborate Anglo Indian and Islamic furniture. All the pieces were heavily carved, or inlaid with exotic woods, ivory and mother of pearl. I especially loved a huge credenza which was all shelves, mirrors and niches. I used to play for hours with my dolls on it, imagining they were in a fairyland palace in some strange and distant land.

Growing up among her beautiful things nurtured a great love in me of exotic inlay, richly encrusted patterns and luxurious fabrics. I still have some of her smaller pieces of Islamic and Anglo Indian furniture, such as tables and chairs, and I treasure them greatly.

CAREER CHOICES.

Grandma passed in the early 1970s and I inherited much of her furniture and ornaments. In fact there was enough to begin a part time antiques business and for many years afterwards I stood at antiques fairs in the locality helped by a cousin

In the late 1990s I inherited a vast and impressive collection of hair accessories. For several years they sat in boxes in my attic while I travelled the world and pursued my career as a university professor

Later I became too disabled for employed work and had to take early retirement. However I still had to find a means to pay bills and put food on my table. I decided to start an online antiques business, As a beginning I felt that the comb collection should really be dispersed back into the collecting community.

That was how I came to sell the collection on eBay, and subsequently to establish a business specialising in antique and vintage hair accessories.

STOCKING UP.

There is no one place to search for antique and vintage hair accessories. You can't simply go to a warehouse or a wholesaler and buy them.

And therein lies the "thrill of the chase."

I love nothing better than searching online, as well as antiques fairs, auctions and fleamarkets in my search for interesting new stock. One of my favorite haunts is a local costume and textile fair which takes place twice a year. I never fail to return from this high quality fair without a heavy bag of new stock.

I also buy many private collections online and several times a week the postman or the Fedex man brings a new package to my door. Unpacking, photographing and writing descriptions of new stock items are my favorite tasks, even though they are so labour intensive.

I have researched my subject deeply, visiting many famous museums and collections which include jewelry and hair accessories. I have also written a number of papers and articles on vintage hair accessories, some of which are available for download as pdf documents on my website:-

www.Simitras-exquisite-things.com

I also have a shop on Ruby Lane:

http://www.rubylane.com/shop/spanishcomb

I hope you enjoy visiting with me.
Shop members
Norma

Owner

I owe my love of antiques to my grandma in whose house I played as a girl. It was stuffed with exotic furniture and fabrics.

Scott

Techie

Scott is my nephew (mainly a techie) who occasionally takes over to deal with convos and order processing when I am away from the computer.

Lisa Rossman

Assistant

Lisa does post office runs and occasional help with packing at busy times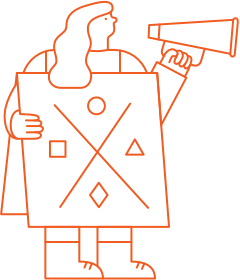 Shop policies failed to load
Try again