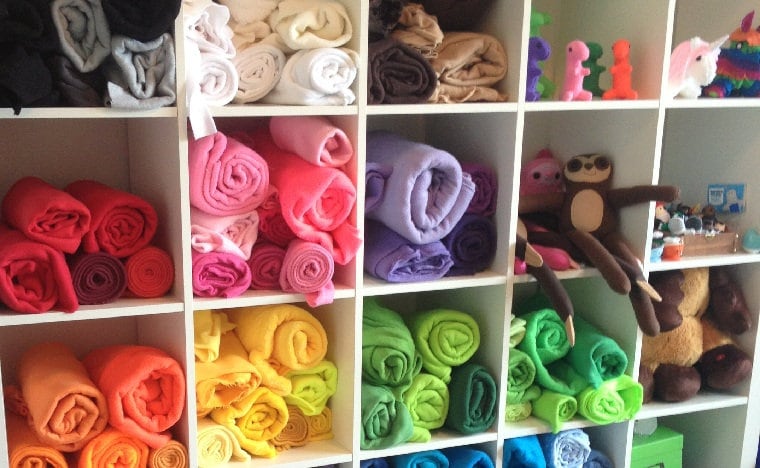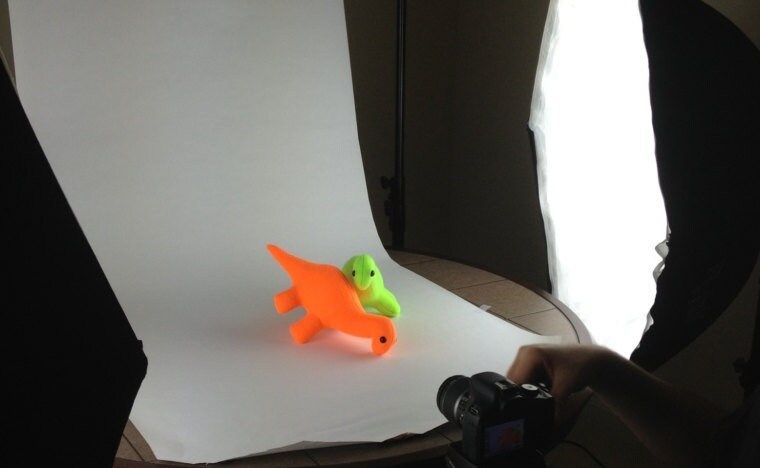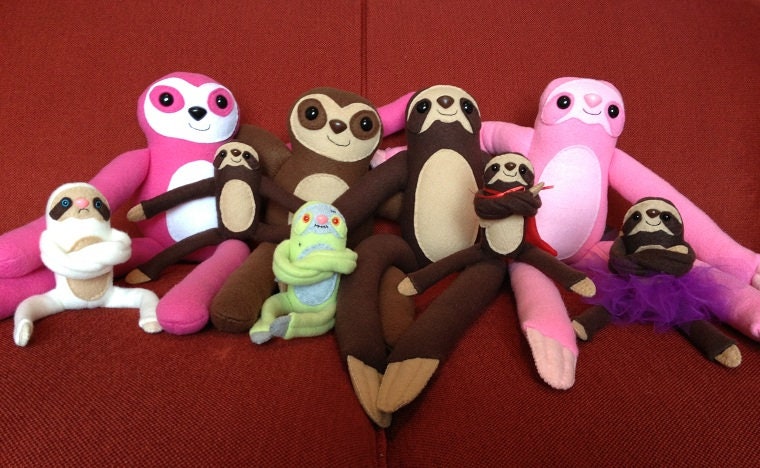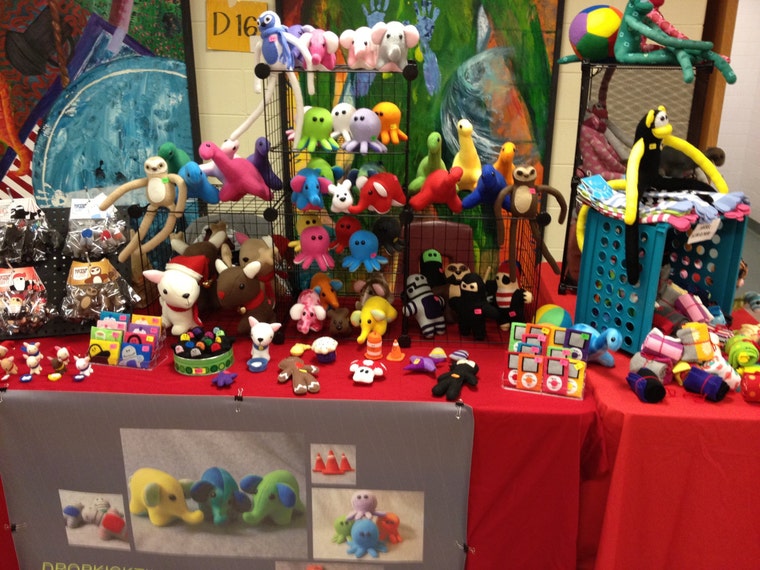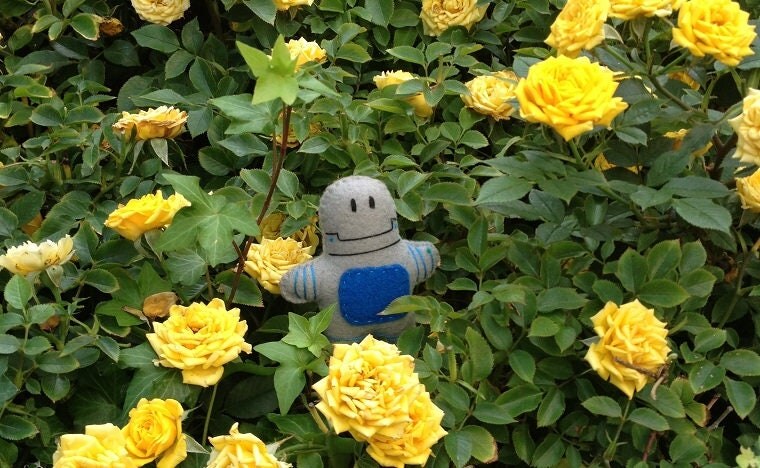 Engineered Plushy Goodness
I made my first stuffed animal at the age of 5 with some scraps from one of my Mom's sewing projects and I was hooked. It was a raggedy little pink teddy bear with frayed edges and a face drawn on in blue ballpoint pen. I still have him.

I spent a lot of time in elementry school trying to sell my little plush creations to my classmates on the blacktop for a quarter and taking "The Pooh Craft Book" out at the library so I could make all of the toys.

In the late 90s I made clothes and accesories for beanie babies and sold them along side my Dad at beanie baby trading shows, often for a dollar.

Throughout High School I made my friends teddy bears for birthday presents and anything else I could sew.

In 2006 I stumbled upon Etsy and opened Dropkicktims Designs as a way to turn my hobby and love of plush toys into a side business while I earned my Bachelors Degree in Mechanical and Aerospace Engineering.

After graduation in 2008 I was without a job for a few months and started to sell my toys at craft shows. By the end of the year I secured a full time job in my field of study but continue to sell my hand-sewn creations on Etsy and at craft shows in the fall and early winter.

In 2011 Tim joined the team, helping out with toy design, graphics and photography.

In 2012 Dropkicktims Designs changed its name to Epic Toy Chest and relocated with my full time job to Maryland, and a much larger craft room.

All items in the shop are the original designs of myself and Tim. I hand draw all of my patterns, hand cut all of the fabric and I sew each one of the toys by hand with care and love.

Jessica Stern
owner, maker, designer, Shipping, Founder
I have a BS in Mechanical and Aerospace Engineering from Rutgers University. Born and raised in New Jersey, I now live in Maryland where I design and sew plush toys while working full time as an Engineer.
Tim DiMarco
designer, Photographer, Graphic Design
Featured listings from EpicToyChest