Announcement What's your style? Be a Shoe Designer! Choose from unlimited Colors of Wool and Fashion Color trends 2016. Design your own wool slippers and wool boots. Choose Rubber Sole color (10 options), Chose Wool Color (two tone shoes / plain color slippers) Unlimited options, Choose felted slipper Style (slip in, high back , boot) and Choose Size of felt house shoes.

Step into wool slippers in a chic, minimalistic, urban style with a modernized design https://www.etsy.com/shop/FeltWoolSlippers

Let's Connect!
Instagram > @feltwoolslippers
Facebook > https://www.facebook.com/EkoHausFeltedShoes
Twitter > https://twitter.com/FeltWoolSlipper
Blog > https://feltwoolslippers.wordpress.com/

Check the Outlet:

I enjoy being not only the designer but also the maker. It all Starts with a Desire. To design is to believe in myself. Thanks so much to everyone of you that supports handmade with love items :)

WHY TO CHOOSE WOOL FELTED SLIPPERS AND WOOL BOOTS?
- Handmade with Love. Felted by me from soft Natural Sheep's wool.
- Not industrial ones.
- Solid Shape Standing and Tightly Made slippers.
- High Back. So they won't slip off when walking and will warm your heel pleasantly. Can be made with Low Back. The easiest way to step into.
- In Case of Cold Feet.
- Perfect when you want to Relax. Snug and Comfortable.
- Particularly suitable for chilly mornings or evenings.
- Lightweight shoes. Very good for Traveling or Camping.
- Keeps your Feet Warm and Dry. Provides Micro Massage.
- Protects Feet from cold and hard floors.
- Ensures the Excellent Foot Rest when wearing High heel Shoes or after the working day.
- Especially Comfortable to slip in for Everyday walks, visiting Friends...
- Felted wool shoes will keep your feet and toes warm when it is cold, and cool when the weather is warm.
- ....And many more benefits which you will feel from the moment of wearing them.

Thanks so much!
Dovile
Announcement
Last updated on
Apr 27, 2016
What's your style? Be a Shoe Designer! Choose from unlimited Colors of Wool and Fashion Color trends 2016. Design your own wool slippers and wool boots. Choose Rubber Sole color (10 options), Chose Wool Color (two tone shoes / plain color slippers) Unlimited options, Choose felted slipper Style (slip in, high back , boot) and Choose Size of felt house shoes.

Step into wool slippers in a chic, minimalistic, urban style with a modernized design https://www.etsy.com/shop/FeltWoolSlippers

Let's Connect!
Instagram > @feltwoolslippers
Facebook > https://www.facebook.com/EkoHausFeltedShoes
Twitter > https://twitter.com/FeltWoolSlipper
Blog > https://feltwoolslippers.wordpress.com/

Check the Outlet:

I enjoy being not only the designer but also the maker. It all Starts with a Desire. To design is to believe in myself. Thanks so much to everyone of you that supports handmade with love items :)

WHY TO CHOOSE WOOL FELTED SLIPPERS AND WOOL BOOTS?
- Handmade with Love. Felted by me from soft Natural Sheep's wool.
- Not industrial ones.
- Solid Shape Standing and Tightly Made slippers.
- High Back. So they won't slip off when walking and will warm your heel pleasantly. Can be made with Low Back. The easiest way to step into.
- In Case of Cold Feet.
- Perfect when you want to Relax. Snug and Comfortable.
- Particularly suitable for chilly mornings or evenings.
- Lightweight shoes. Very good for Traveling or Camping.
- Keeps your Feet Warm and Dry. Provides Micro Massage.
- Protects Feet from cold and hard floors.
- Ensures the Excellent Foot Rest when wearing High heel Shoes or after the working day.
- Especially Comfortable to slip in for Everyday walks, visiting Friends...
- Felted wool shoes will keep your feet and toes warm when it is cold, and cool when the weather is warm.
- ....And many more benefits which you will feel from the moment of wearing them.

Thanks so much!
Dovile No items listed at this time
Reviews

These slippers are absolutely beautiful - well-made, perfect fit and arrived on time. I'll definitely be placing an order for the rest of the family!

super comfy, well made, individual service, delivered within provided time.

I love the items and bougt blue ones! Have mot yet received any.. Waiting pasiently.... I know that handmade items take some time....
About
Felt Wool Slippers, Wool Felt Slippers, Wool Shoes, Women slippers, Men slippers, Holiday Gifts, Gifts for Her, Gifts for Him, any size slippers
The wool felting came into my life a few years ago
when I was visiting my countryside. Once I entered the attic of the house, opened the my great-grandmother's antique chest and saw clouds of old gray wool. The spinning wheel was standing beside it.
My Dad remembers his childhood when he wore very warm felted shoes made by his grandmother. My Dad's stories have inspired me. From this it all began.

My felted shoes look little bit different from those ancient ones or those made by my grand-grandmother. Here, Tradition meets Modern.
I'm interested in new trends, fashion colors, and in making innovations. I really like the minimalist style and fresh colors, so this reflects on my wool shoes. I have a very high priority on quality.

The innovation that I made is that the contrast color sole is fixed to my felted wool shoes. So they are suitable for walking outdoors or comfortably wearing inside the house.


WHY TO CHOOSE Felt Wool Slippers WOOL SHOES?
- Felt Wool Slippers are Handmade with Love. Felted by me from soft Natural Pure Dyed Sheep's wool.
- Wool Slippers are Not industrial ones.
- Solid Shape Standing and Tightly Felted Wool Shoes.
- High Back. So Felt Wool Slippers won't slip off when walking and will warm your heel pleasantly.
- Can be made with Low Back Slippers. The easiest way to step into.
- Wider or Narrower. /Please let me know when ordering/
- In Case of Cold Feet.
- Perfect when you want to Relax. Snug and Comfortable.
- Particularly suitable for chilly mornings or evenings.
- Lightweight wool shoes. Very good for Traveling or Camping.
- Keeps your Feet Warm and Dry. Provides Micro Massage.
- Protects Feet from cold and hard floors.
- Ensures the Excellent Foot Rest when wearing High heel Shoes or after the working day.
- Especially Comfortable to slip in for Everyday walks, visiting Friends...
- Felt wool shoes will keep your feet and toes warm when it is cold, and cool when the weather is warm.
- ....And many more benefits which you will feel from the moment of wearing them.

Also I'm making the felt wool slippers with non slip sole made from natural latex and these are for indoors only. And you have the possibility to mix and match the color and the material of the sole for my felt wool shoes.

NEW! You can suggest the color of the wool (dyed or undyed) you would like me to make the shoes or slippers for you. Simply tell me the color or send me the picture of it. Every combination is possible!

All my wool slippers and wool shoes are made to order.
I'm making women's, men's and children's wool shoes. I do ship internationally.

I sincerely hope that you will like my designs and I will do my best to provide quality pieces and good service.

Youtube: www.youtube.com/user/EkohausFeltedShoes

Thank you!
Felt Wool Slippers
Shop members
Dovile

Owner, Designer, Curator, Marketing, Photography, Shipping

My name is Dovile. I'm founder at FeltWoolSlippers. The idea was for a modern interpretation of felt wool shoes that have roots in European folklore. Traditional in material, with contemporary design. Cheers! www.etsy.com/shop/FeltWoolSlippers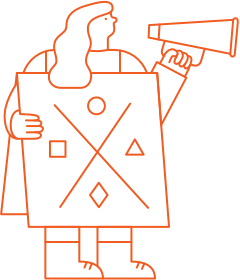 Shop policies failed to load
Try again