| | | |
| --- | --- | --- |
| For The Wine Obsessed, DIY GIfter! | | |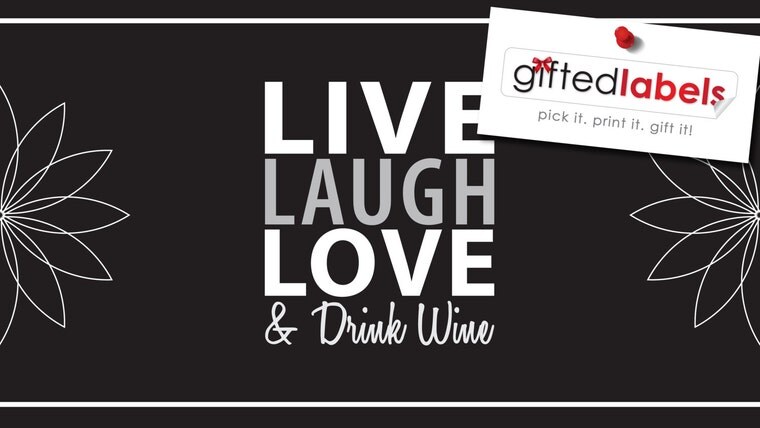 For The Love Of Gifting Wine!
Because mine is a family of wine lovers!!!

It all started on my mother's birthday a few years back. Having run out of ideas of what to give her, I decided on something I knew she was going to be spending her money on anyway ... wine! My sister and I bought a case of her favorite wine, soaked off the labels, and I created a personalized wine label that we could print and add to the bottles. It became the best gift in the world! She loved it! My parents showed it everyone who came by the house.

My mother started asking me to create labels for her to give as gifts ... a friend's birthday, a wedding shower gift, a Christmas gift ... the list goes on. My father asked me to create sports related labels for auction packages at his association's convention. You should have heard the lady scream when she won the University of Florida wine package! They were a huge hit!!!

It turns out that you don't have to spend your money on elaborate, expensive gifts for your friends and family. Just a simple bottle of wine with a personal message means you really thought about them and what they would enjoy ... and actually MADE them a special gift!
With A Lot Of Love For Wine & A Little Bit Of Talent As A Graphic Design Professional ... Gifted Labels Was Born!

I love wine & I love gifting wine! Adding creative wine labels was a great way for me to add a personal touch to a gift I love to give!
Featured listings from GiftedLabels