Announcement Welcome to GILGULIM heaven for artistic women choosing to be different and wearing fiber necklaces!
Gilgulim product Line of fiber jewelry is here to surprise you!

Have a look at GILGULIM shop: www.etsy.com/shop/Gilgulim

** Free shipping for items over 30$

I am so glad you are here! Let me introduce myself:
• I see in each of my GILGULIM fashion designer fiber jewelry a fresh opportunity like a beginning of a day

• My customers are strong, daring women who love being different
• Conformity was never one of my characteristics
• I love creating my hand crafted jewelry out of nothing (or trash)
• Malls are a nightmare for me
• Dressing up is a creative language I use since childhood
• I use textiles because they are so nice to touch and tell the story of our
entire history as human beings
• I love people and people's stories

"Beautiful, stunning earrings, i love them very much. Seller's correspondence was a delight. The wrapping for the earrings was very special and the postage was very fast and cost effective. I can't thank you enough. If you are thinking of a special gift for a loved one i would heartily suggest this seller's range. kind regards, annie"- This is what Annie has to say about the products, and customer service experience with Gilgulim shop.
More Reviews; https://www.etsy.com/il-en/your/shops/Gilgulim/reviews?ref=shop_info

You are welcome to have a look: www.etsy.com/shop/Gilgulim

DO YOU LIKE GILGULIM JEWELS? Please add Gilgilim to your favorite shops list!

If you wish to know more about me click here
www.etsy.com/shop/Gilgulim/about/

Please read my shop's policy before purchasing:
http://www.etsy.com/shop_policy.php?user_id=6042573

You may also follow me:
http://www.facebook.com/Gilgulim
http://hagarae.blogspot.co.il/
http://www.tafalist.com/profile/gilgulim
Announcement
Last updated on
Apr 3, 2016
Welcome to GILGULIM heaven for artistic women choosing to be different and wearing fiber necklaces!
Gilgulim product Line of fiber jewelry is here to surprise you!

Have a look at GILGULIM shop: www.etsy.com/shop/Gilgulim

** Free shipping for items over 30$

I am so glad you are here! Let me introduce myself:
• I see in each of my GILGULIM fashion designer fiber jewelry a fresh opportunity like a beginning of a day

• My customers are strong, daring women who love being different
• Conformity was never one of my characteristics
• I love creating my hand crafted jewelry out of nothing (or trash)
• Malls are a nightmare for me
• Dressing up is a creative language I use since childhood
• I use textiles because they are so nice to touch and tell the story of our
entire history as human beings
• I love people and people's stories

"Beautiful, stunning earrings, i love them very much. Seller's correspondence was a delight. The wrapping for the earrings was very special and the postage was very fast and cost effective. I can't thank you enough. If you are thinking of a special gift for a loved one i would heartily suggest this seller's range. kind regards, annie"- This is what Annie has to say about the products, and customer service experience with Gilgulim shop.
More Reviews; https://www.etsy.com/il-en/your/shops/Gilgulim/reviews?ref=shop_info

You are welcome to have a look: www.etsy.com/shop/Gilgulim

DO YOU LIKE GILGULIM JEWELS? Please add Gilgilim to your favorite shops list!

If you wish to know more about me click here
www.etsy.com/shop/Gilgulim/about/

Please read my shop's policy before purchasing:
http://www.etsy.com/shop_policy.php?user_id=6042573

You may also follow me:
http://www.facebook.com/Gilgulim
http://hagarae.blogspot.co.il/
http://www.tafalist.com/profile/gilgulim No items listed at this time
Reviews

Excellent. Very creative. Beautiful pictures. Thank you for sharing your knowledge 😊⭐️⭐️⭐️⭐️⭐️

I can't say enough about this gorgeous necklace. The color choices and fabrics are awesome and the coordinating crystals make even more beautiful. A very stunning statement piece that I will wear with joy. Thanks so much Hagar!

Perfecto! Muy bien explicado y muy buenas fotografías! Gracias!
About
Gilgulim designer fiber jewelry for daring women
Gilgulim is rolling, metamorphosis and transfiguration

And yes, this is exactly what I Do; Roll beads to create alternative fiber jewelry out of metamorphosed materials.

But when and where did it start?

It is hard to tell!

Was it the premature baby who was put in the middle of a harsh winter in a shoe box filled with cotton wool that made a cotton lover out of me?

Was it my love for Mother Nature embedded in me in the green beauty of the Israeli Galilee?

Was it the cosmopolite and colorful Jerusalem of my teens that taught me about cultures, textiles, oriental jewels, textures and smells?

Was it my grandma's rooms filled with lace, buttons, ribbons, night gowns and hats brought all the way from Germany?

Was it my very early need to express myself through the way I am dressed?

Or was it my huge love for stories? Textiles do tell stories especially women's stories and history.

All in all, I became a textile designer when the world of Israeli textiles collapsed but kept searching the world of design as a handbag buyer.

Only when my eldest daughters left home I felt the need for a room of my own physically, mentally and creatively.
Searching the Brussels's flea-market I found a stack of neckties and right away I knew this was to become my future raw material for fiber jewels. It took me another year to invent and perfect my line of alternative fabric jewels and to open Gilgulim shop on ETSY.

Another year passed and I left my day job to become a full time jeweler and a searcher for new ways to express women's inner feelings in the way they dress up.

My present fiber jewels are made of different textiles I collect or buy around the world including reclaimed cloths I find in my surrounding.
The fabrics are washed, ironed and cut into the right straps and rolled into beads. The beads are carefully hand stitched with strong though hardly seen stitches. No glue is used during the process and the final product is soft to the skin, very light and colorful.

My unique jewels are perfect for women who feel the need to express themselves by the way they dress up, who want to escape mass production and curate a very personal wardrobe for themselves without feeling weird. For those of you who feel they are entitled to have a look of your own.

One of the great benefits I have through my ETSY shop is the contact with my customers and co sellers on the site. I believe in providing honest excellent service to my clients (Please consult Gilgulim feedback list http://www.etsy.com/people/Hagarae/feedback) and as an active member of this wonderful community in knowledge sharing, supporting co sellers, and giving assistance to new shop owners.

So if you are one of the searching soles linked to me by an invisible string of truth, human contact and beauty seeking, just bear in mind that having a room/shop/look of one's own is a huge challenge but the results are so satisfactory.

ARE YOU?
http://www.etsy.com/shop/Gilgulim
Shop members
Hagar Arnon Elbaz

Owner, Maker, Designer, Curator

I was raised in the inspiring city of Jerusalem, a textile designer in my profession, searching the world for handbags as a buyer for many years. I am married and a mother of three daughters. today,I am a full time alternative jeweler !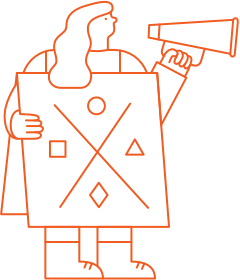 Shop policies failed to load
Try again