Announcement READY TO SHIP ITEMS NOW SHIPPING IN 1-3 BUSINESS DAYS!
https://www.etsy.com/shop/HomeArtsBoerne?ref=hdr_shop_menu§ion_id=12383088
"NOTE TO BUYERS: I accept all major credit cards through my Paypal account. You do NOT have to have a Paypal account to purchase any item in my shop. PayPal will process any Credit or Debit Card for your purchase as a guest buyer.
CHECK OUT THE NEW DESIGNS FOR SPRING AND SUMMER 2017!
I have been very busy in the design studio this month so lots of new things coming to the shop this summer! I have many items that are about to be listed as finished/ready to ship, so please feel free to contact me regarding a party or trip date that is in the near future because I have many items that will ship much faster! All you have to do is ask...I can usually accomplish a rush!

I am in sewing production workshop ALL DAY and answer all emails Monday thru Friday IN THE EVENINGS occasionally on weekends as time allows. Sometimes I might pop in at lunch ;-)

***********************************IMPORTANT************************************
SHIPPING INFORMATION: Orders are processed Monday through Friday only, so if your shipping date is Saturday or Sunday or Post Office Holiday, it will be shipped out on the next business day. All orders are shipped US Postal Service and take anywhere from 2-5 days transit time.

USPS Tracking is purchased with EVERY order and is posted on the receipt for you to track your package progress. I have no more information other than what is provided by post office once they have the package processed and on route. Please call your local post office if you have any question or problems with a delivery!

PLEASE NOTE: THERE IS NO GUARANTEE OF DELIVERY DATE ON READY TO SHIP ITEMS! (SHIPPED IN ADVERTISED TIME FRAME WITH EXPECTED ARRIVAL IN 3-5 BUSINESS DAYS BY USPS).
IF YOU ARE ORDERING AN OUTFIT LAST MINUTE AND WANT A GUARANTEED DELIVERY DATE, PLEASE, PLEASE, PLEASE ....YOU MUST PURCHASE THE EXPRESS MAIL UPGRADE FOUND HERE:
https://www.etsy.com/listing/236846838/express-mail-for-an-existing

**********************************IMPORTANT**************************************
PLEASE READ*****Due to receiving so many requests to leave the D Rings off the suspenders on designs, they will no longer be sewn to the outfits unless specifically requested at the time of your order*****

*****PLEASE NOTE: THE SIZES ON THE SHIRTS DO NOT RUN SMALL!!! ****
They run true to size to roomy. The customer who left a comment in reviews suggesting ordering a larger size ordered a bodysuit, not a t shirt and did not read the Carter's size chart below before ordering!!!

Carters Brand Bodysuit sizes:
3 Months: 8-12.5 lbs, 21.5 in - 24 in
6 Months: 12.5 lbs - 16.5 lbs, 24 in - 26.5 in
9 Months: 16.50 lbs - 20.5 lbs, 26.5 in - 28.5 in
12 Months : 20.5 lbs - 24.5 lbs, 28.5 in - 30.5 in
18 Months: 24.5 lbs - 27.5 lbs, 30.5 in - 32.5 in
24 Months: 27.5 lbs - 30 lbs, 32.5 in - 34 in
Long or short sleeves available.

___________________________________________________________________

PLEASE ALWAYS PUT PARTY OR TRIP DATE IN MESSAGE TO SELLER AT CHECK OUT TIME. I WILL NOT BE RESPONSIBLE FOR ITEMS ARRIVING AFTER AN EVENT DATE FROM NOW ON UNLESS EXPRESS MAIL UPGRADE IS PURCHASED, PERIOD!!!

++++++++++++++++++++++++++++++++++++++++++++++++++++++++++++++++++++
EVEN IF WE HAVE EXCHANGED MESSAGES REGARDING YOUR ORDER, ALL INFORMATION REGARDING YOUR ORDER MUST BE IN MESSAGE TO SELLER INCLUDING ANY SPECIAL INSTRUCTIONS FOR DESIGN CHANGES WHEN YOU PLACE YOUR ORDER.

By purchasing any item from my shop, you are acknowledging that you have read my production/ship times, as well as my shipping policies thoroughly. I don't' want any disappointed customers!

All made to order items will not be refunded on any order after 2 days of order placement. NO EXCEPTIONS. I will gladly exchange your item for another item as long as new shipping charges are paid in advance.

************************************************************************

GENERAL GARMENT CARE INSTRUCTIONS:
* I always hand wash and hang or lie flat to dry to be on the cautious side and this care keeps your custom outfit looking good wear after wear. DO NOT PUT IN THE DRYER!
*Fabric is pre-washed prior to application and items are machine washable inside out on delicate setting, cold water only, but again, hand washing is recommended especially with ribbon suspender designs.
Bow Ties keep their shape better when hand washed.

I am busy sewing daily, but I will respond to your messages within 24 hours.
I answer messages each evening, Monday through Friday, occasionally during the day as time allows.

And now, Off to sew, I am! Oh No!...now I know I have sewn too many Dr. Seuss ties ;-)
Announcement
Last updated on
Mar 21, 2017
READY TO SHIP ITEMS NOW SHIPPING IN 1-3 BUSINESS DAYS!
https://www.etsy.com/shop/HomeArtsBoerne?ref=hdr_shop_menu§ion_id=12383088
"NOTE TO BUYERS: I accept all major credit cards through my Paypal account. You do NOT have to have a Paypal account to purchase any item in my shop. PayPal will process any Credit or Debit Card for your purchase as a guest buyer.
CHECK OUT THE NEW DESIGNS FOR SPRING AND SUMMER 2017!
I have been very busy in the design studio this month so lots of new things coming to the shop this summer! I have many items that are about to be listed as finished/ready to ship, so please feel free to contact me regarding a party or trip date that is in the near future because I have many items that will ship much faster! All you have to do is ask...I can usually accomplish a rush!

I am in sewing production workshop ALL DAY and answer all emails Monday thru Friday IN THE EVENINGS occasionally on weekends as time allows. Sometimes I might pop in at lunch ;-)

***********************************IMPORTANT************************************
SHIPPING INFORMATION: Orders are processed Monday through Friday only, so if your shipping date is Saturday or Sunday or Post Office Holiday, it will be shipped out on the next business day. All orders are shipped US Postal Service and take anywhere from 2-5 days transit time.

USPS Tracking is purchased with EVERY order and is posted on the receipt for you to track your package progress. I have no more information other than what is provided by post office once they have the package processed and on route. Please call your local post office if you have any question or problems with a delivery!

PLEASE NOTE: THERE IS NO GUARANTEE OF DELIVERY DATE ON READY TO SHIP ITEMS! (SHIPPED IN ADVERTISED TIME FRAME WITH EXPECTED ARRIVAL IN 3-5 BUSINESS DAYS BY USPS).
IF YOU ARE ORDERING AN OUTFIT LAST MINUTE AND WANT A GUARANTEED DELIVERY DATE, PLEASE, PLEASE, PLEASE ....YOU MUST PURCHASE THE EXPRESS MAIL UPGRADE FOUND HERE:
https://www.etsy.com/listing/236846838/express-mail-for-an-existing

**********************************IMPORTANT**************************************
PLEASE READ*****Due to receiving so many requests to leave the D Rings off the suspenders on designs, they will no longer be sewn to the outfits unless specifically requested at the time of your order*****

*****PLEASE NOTE: THE SIZES ON THE SHIRTS DO NOT RUN SMALL!!! ****
They run true to size to roomy. The customer who left a comment in reviews suggesting ordering a larger size ordered a bodysuit, not a t shirt and did not read the Carter's size chart below before ordering!!!

Carters Brand Bodysuit sizes:
3 Months: 8-12.5 lbs, 21.5 in - 24 in
6 Months: 12.5 lbs - 16.5 lbs, 24 in - 26.5 in
9 Months: 16.50 lbs - 20.5 lbs, 26.5 in - 28.5 in
12 Months : 20.5 lbs - 24.5 lbs, 28.5 in - 30.5 in
18 Months: 24.5 lbs - 27.5 lbs, 30.5 in - 32.5 in
24 Months: 27.5 lbs - 30 lbs, 32.5 in - 34 in
Long or short sleeves available.

___________________________________________________________________

PLEASE ALWAYS PUT PARTY OR TRIP DATE IN MESSAGE TO SELLER AT CHECK OUT TIME. I WILL NOT BE RESPONSIBLE FOR ITEMS ARRIVING AFTER AN EVENT DATE FROM NOW ON UNLESS EXPRESS MAIL UPGRADE IS PURCHASED, PERIOD!!!

++++++++++++++++++++++++++++++++++++++++++++++++++++++++++++++++++++
EVEN IF WE HAVE EXCHANGED MESSAGES REGARDING YOUR ORDER, ALL INFORMATION REGARDING YOUR ORDER MUST BE IN MESSAGE TO SELLER INCLUDING ANY SPECIAL INSTRUCTIONS FOR DESIGN CHANGES WHEN YOU PLACE YOUR ORDER.

By purchasing any item from my shop, you are acknowledging that you have read my production/ship times, as well as my shipping policies thoroughly. I don't' want any disappointed customers!

All made to order items will not be refunded on any order after 2 days of order placement. NO EXCEPTIONS. I will gladly exchange your item for another item as long as new shipping charges are paid in advance.

************************************************************************

GENERAL GARMENT CARE INSTRUCTIONS:
* I always hand wash and hang or lie flat to dry to be on the cautious side and this care keeps your custom outfit looking good wear after wear. DO NOT PUT IN THE DRYER!
*Fabric is pre-washed prior to application and items are machine washable inside out on delicate setting, cold water only, but again, hand washing is recommended especially with ribbon suspender designs.
Bow Ties keep their shape better when hand washed.

I am busy sewing daily, but I will respond to your messages within 24 hours.
I answer messages each evening, Monday through Friday, occasionally during the day as time allows.

And now, Off to sew, I am! Oh No!...now I know I have sewn too many Dr. Seuss ties ;-) No items listed at this time
Reviews

Super cute and the seller was so amazing and attentive on making sure it got here in time for his big day. I absolutely loved it!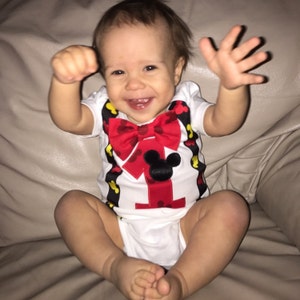 The fit is perfect and it's so cute! Can't wait for him to wear it for his party!!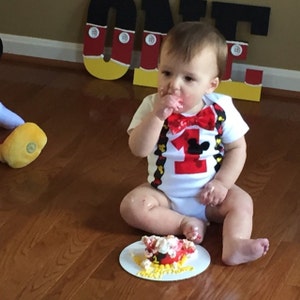 Exactly what I wanted and great timing.
Shop policies
Last updated on
July 20, 2013
Thank you for visiting Home Arts of Boerne!

****Thank you Etsy Customers for making my first year with a shop here on Etsy a wonderful experience. You are the greatest! I have enjoyed sewing for your little ones very much and look forward to making your special outfits in the coming year!****
Barbara
Accepted payment methods
Payment
Home Arts of Boerne accepts Paypal.

Don't have a Paypal account? You can still pay for your order using PayPal. Paypal will still process your credit card info as payment, just choose PayPal as your payment method and follow the prompts for non-account holders.
Shipping
VERY IMPORTANT!!! PLEASE NOTE!!! I have many items in my shop that are designed for special events such as Birthdays and Disney trips etc. Due to the time sensitivity of these events, I do my best to keep information about parties with your order as a courtesy to my customers. If you do not provide me with a need by date with your order as I have asked, I will not be responsible for late arrival of an item that is shipped within the current shipping time as posted in my shop announcement at the time of your order.
Also, please note....when from time to time the volume of orders is high, I will ship items according to your party or trip date (within a reasonable time frame) in order to accommodate everyone's parties, trips and photo shoots. BE ADVISED that this policy may move your ship date up or down a little bit so that I can make sure items are arriving on time for the celebrations. You can convo me at any time about shipping schedules and I am happy to answer any questions about your specific order. I take this very seriously and do my very best to make sure items arrive before these special events.
.....And I LOVE to see pictures after the party! ;-)

I purchase USPS Tracking on every order mailed and will have tracking for every package sent. I also keep a copy of all postal receipts.
If the USPS tracking shows your package as delivered, IT WILL THEN BE UP TO YOU to contact your local post office to get resolution and delivery of your package. Once USPS has your package I have no more control over it!

If you are concerned about lost packages to your ship to address, please let me know before you purchase and I will add an Insurance cost to your order.

Please make sure you provide the correct address on your Etsy Order Form at the time of your order. I will not be responsible for packages sent to a wrong address that you have provided. All orders are sent to the address you provide on the Etsy Order form at the time of your purchase and I will not be checking other resources such as Paypal or Convos sent to me for another address.

If a package is returned to me because of wrong address you provided on your order, a second shipping charge will have to be paid for before I reship your order to corrected address you provide.
Refunds and Exchanges
I will refund in full if I have made a mistake with your order.

In some cases, if the size of an outfit or shirt doesn't work for your little one, I will issue your PayPal account a refund minus shipping costs after I receive the item returned to me in new and unworn condition.

I will also happily exchange an item for a different size upon return of the item in new and unworn condition. The only charge for this will be the shipping cost of the new item and that will be have to be paid for prior to my shipping an exchanged order.

I will not refund lost packages if bad information (wrong address etc. ) is provided to me on your Etsy order form at the time of your purchase.

I will not be responsible for lost packages unless it is misdelivered because of a mistake that I made in processing your order.
Additional policies and FAQs
If you are unhappy with your purchase for any reason, please contact me before posting negative feedback. I am sure we can work something out!