 No items listed at this time
About
How my shop came to be
When I started making artwork I was strictly a metal smith working with copper and silver. The last few years I have had limited studio space for metalworking. I found myself forced to work smaller and with just the materials I could find cheap or for free. I struggled for a long time finding the focus and drive to create even though I was not able to work with the materials I wanted to. It got to the point that I had almost a year of not making anything. I felt myself slowly and slowly becoming less creative and thus having less drive to create. Eventually I found myself having spurts of energy to create, it seemed to come every few months. I knew that I needed to find a way to force myself to create. I decided that for 2012 I would at least once a day create something. I had started making wooden rings a little while back out of small free scraps of guitar body wood. I slowly kept exploring and finding new woods to make rings out of. At the beginning of 2012 I had made roughly around 50 wood rings and by the end of 2012 I had made over 500 rings. A wood ring is something simple enough that I could find the time to make at least one in a day. It started out a little hard trying to force myself to make something every day but eventually it just became a part of my schedule. It would sometimes be the first thing I did when I woke up or the last thing I would do late into the night. Along with my ring for each day I would also find myself making 2-3 custom rings each day as well. I started getting custom order requests every few days. I felt extremely happy with my progress and in the end my ring a day project for 2012 was a huge success. Forcing myself to create at least once every day had brought back my creative spirit. Creating has again become second nature to me. Years after my ring a day project I still find myself making a ring most days. Orders have increased a lot the past few years and the number of rings I've made is in the high thousands, I've honestly lost count. Along with rings I also find myself being more creative with other items. Making rings is the pilot light that keeps me going though. If I ever find myself in a creative slump, making a ring always keeps me creative. If I ask myself what really drives me to create I think it all has to do with the process. I really enjoy sitting down and turning nothing in to something.
Shop members
Ian Gill

Owner, Maker, Designer, Curator, Coffee Maker

I am a fulltime artist living in Seattle. My work ranges from jewelry to photography to large scale sculpture.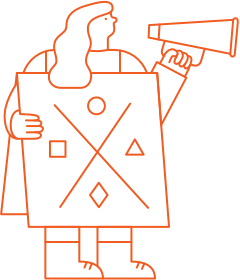 Shop policies failed to load
Try again