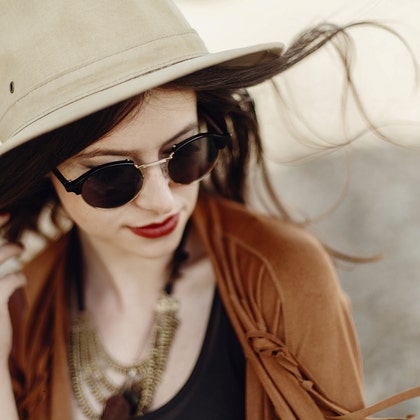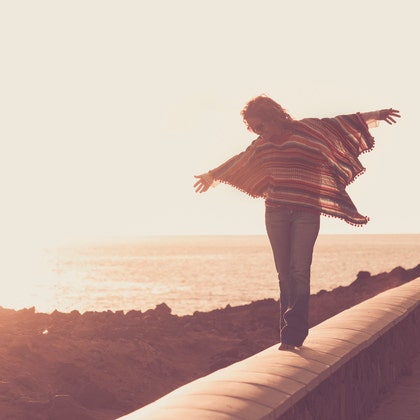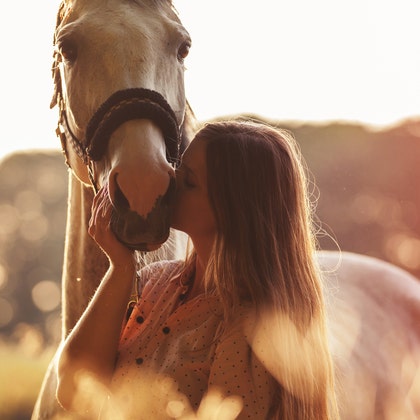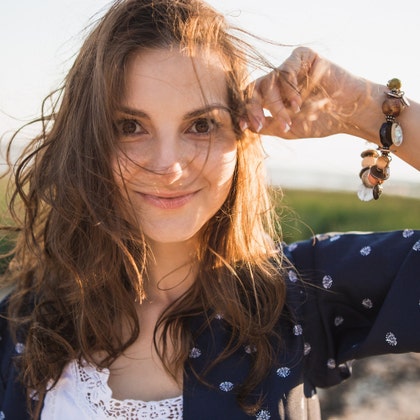 Announcement Hello and welcome to my Etsy shop.

There will be Cyber ​​Sale from November 18, 2022 to December 1, 2022. 20% discount on the entire range

Free standard shipping and free Track and Trace

Handmade with love by me
Announcement
Hello and welcome to my Etsy shop.

There will be Cyber ​​Sale from November 18, 2022 to December 1, 2022. 20% discount on the entire range

Free standard shipping and free Track and Trace

Handmade with love by me
No reviews in the last year
See reviews that mention:
About JHFWBeadsAndFindings

Handmade Bohemian style fashion jewelry and art
Hello and welcome to my shop.

JHFWBeadsAndFindings (Just Having Fun With Beads And Findings) is part of Aparticle Jewelry and Art in Zwolle, Overijssel in the Netherlands.

In my shop you will find unique handmade jewelry and art. Many pieces of jewelry are more art than stylish fashion objects because they are quite quirky and above all unusual.

I have now found my inspiration in the Steampunk style jewelry made of high-quality leather that is locally tanned. So very sustainable. Native African and American inspired can also be found here. So is a lot of Bohemian (Boho) style. Nice and free.

I do not use patterns, but everything is made to my own design and ideas. Often second-hand products such as clasps of vintage belts are also used as pendants for necklaces and earrings. Used body rings (waste products) that I find along the way become cool biker and punk/rock jewelry.

Animal friendly:
For example, for the bohemian style jewelry with bird feathers, feathers that come from nature are not used. All the feathers I use, especially the raptor feathers, come from birds born in captivity or from my own (pet) birds. Like parakeets. I also work with local companies such as falconers, bird of prey parks, etc. This is also to prevent poaching.

Everything as authentic as possible to make the most beautiful gifts for him or her.

Not only jewelry for men and women made of leather though, whenever I feel like it, but I also like stylish beaded jewelry.

So separate accessories from Aparticle

Look for my artwork on Etsy:
https://www.etsy.com/nl/shop/Aparticle?
Shop members
Liesbeth Visscher

Owner

Liesbeth Visscher: Artist, designer and maker of jewelry at Aparticle Art and Jewelry Zwolle in The Netherlands. Student Falconer
Shop policies
Hi and welcome to my shop. All pieces are unique and made ​​by me by hand.
Making jewelery is a big hobby of mine and I keep busy with creating new creations.
JHFWBeadsAndFindings is part of Aparticle Art and Jewelry
Look for my art and drawings on
https://www.etsy.com/shop/aparticle
Accepted payment methods
Accepts Etsy Gift Cards and Etsy Credits
Returns & exchanges
See item details for return and exchange eligibility.
Payment
After the order has been made and the payments have been received, I will get to work on getting your order ready.
There are several payment options available such as:
- Ideal
- Credit card
- PayPal
-Gift certificates
- Other payment options
If you have any questions, please contact me via info [!at] aparticle.nl
If you want to pay with Ideal and the Ideal button is not visible, set the language of the Etsy app or Etsy website to English in the settings and set the currency to Euro. The settings can be found here:
www.etsy.com/your/account/preferences
Checks are not accepted
Shipping
Corona alert: Please note that due to Covid19, the shipment may take longer than you are normally used to from us.

All orders are shipped by default but, in addition to standard shipping, you can also opt for an upgrade for Express (International Priority) shipping. Then your order will be with you within 2 days. Otherwise, please contact me and ask about the possibilities.

Free standard shipping and free Track and Trace

All jewelry is packed as standard. We have a separate packing service for more luxurious packaging for you to choose from.

"Mark as a gift" means that no receipts with prices will be delivered with your order.

If you have any further questions about this or if you need help, please contact me. info [!at] aparticle.nl or via "Contact"

Standard delivery time:
-Within the Netherlands this is within a few working days

Delivery time International:
- Most orders arrive within 4 to 8 working days. However, please take into account delays that can be up to a month.
If you need your order earlier, please choose Express shipping at checkout. Then your order will be with you within a few days

Delivery time Express:
- Within Europe, the arrival is the next working day after shipment.
- To the rest of the world such as the United States within 2 working days after shipment.

- Please take into account any import duties and taxes (Does not apply to domestic orders). These are for the buyer. Please inquire with your tax authorities.

⊰✮⊱⊰✮⊱⊰✮⊱⊰✮⊱⊰✮⊱⊰✮⊱⊰✮⊱

Your Etsy account address is also your delivery address. If this is different, please contact me before your purchase.

⊰✮⊱⊰✮⊱⊰✮⊱⊰✮⊱⊰✮⊱⊰✮⊱⊰✮⊱

All my jewelry comes in the original Aparticle® handmade jewelry gift bags. This way you know that you have received a real Aparticle®.

⊰✮⊱⊰✮⊱⊰✮⊱⊰✮⊱⊰✮⊱⊰✮⊱⊰✮⊱
Additional policies and FAQs
I love customization! Please contact me about customizing an existing store part or if you want custom designed jewelry. :)
Assignments are a challenge for me and therefore gladly take them on.
⊰✮⊱⊰✮⊱⊰✮⊱⊰✮⊱⊰✮⊱⊰✮⊱⊰✮⊱
The bird feathers I use in my jewelry are from my own animals. If necessary, I work together with local companies. Think of falconers, zoos, shelters and associations. These feathered creations are made with love and positive intention.
⊰✮⊱⊰✮⊱⊰✮⊱⊰✮⊱⊰✮⊱⊰✮⊱⊰✮⊱
Requirements:
- The jewelry is handmade and can contain small parts such as beads.
- Keeps the jewelry away from playful (small) children in connection with the small parts.
For maintenance of leather jewelry.
Leather, is a natural product. It is therefore important not to let your leather jewelry come into contact with water. For extra protection, you can spray the bracelet with an anti-moisture agent for leather before wearing.
If the jewelry still gets dirty, you can clean with saddle soap or rub it clean with leather cleaning wipes. For extra protection, you can smear the jewelry with a layer of saddle grease and the bracelet will look as good as new again.
However, there are a few tips
- Do not wear leather jewelry in the shower, during sports or during heavy work
- Always remove or attach a leather piece of jewelry with care, do not tear off or pull quickly, especially when your leather jewelry is made with snaps and special closures.
- Do not lend your jewelry. take them off while sleeping
- Change regularly in wearing different jewelry so that they will last longer.
⊰✮⊱⊰✮⊱⊰✮⊱⊰✮⊱⊰✮⊱⊰✮⊱⊰✮⊱
Calculating the size of the bracelet:
The easiest way is of course to use your own bracelet and measure it. But of course you can also measure your wrist just below the nodule tightly and then add 2 cm.
Note: This option is in cm.
⊰✮⊱⊰✮⊱⊰✮⊱⊰✮⊱⊰✮⊱⊰✮⊱⊰✮⊱
Seller information:
Liesbeth Visscher
Avenue Doctor Schaepman 19
NL-8014 HZH Zwolle
Netherlands
info [!at] aparticle.nl
Aparticle Art and Jewelry
Chamber of Commerce: 62162586
+31 (0) 38 4528042
www.aparticle.nl
Whatsapp: +31644725972
Privacy
JHFWBeadsAndFindings is a part of Aparticle Art and Jewelry, located at Dr. Schaepmanlaan 19, 8014 ZH Zwolle, The Netherlands, is responsible for the processing of personal data as shown in this privacy statement.
Contact details:  
http://www.aparticle.nl
Dr. Schaepmanlaan 19, 8014 ZH Zwolle, The Netherlands +31384528042  
Liesbeth Visscher is the Data Protection Officer of Aparticle Art and Jewelry He / she can be reached via info [!at] aparticle.nl  
Personal data that we process
Aparticle Kunst en Sieraden processes your personal data because you use our services and / or because you provide them yourself. Below is an overview of the personal data we process:  
- Address data
- E-mail address
Special and / or sensitive personal data that we process
Our website and / or service does not intend to collect data about website visitors who are younger than 16 years. Unless they have permission from parents or guardians. However, we can not check if a visitor is older than 16. We encourage parents to be involved in the online activities of their children, in order to prevent data about children being collected without parental consent. If you are convinced that we have collected personal information about a minor without this permission, please contact us via info [!at] aparticle.nl, then we will delete this information.
For what purpose and on what basis we process personal data
Aparticle Kunst en Sieraden processes your personal data for the following purposes:  
- Handling your payment
- You can call or e-mail if necessary to carry out our services
- inform you about changes to our services and products
- To deliver goods and services to you
- Aparticle Kunst en Sieraden also processes personal data if we are legally obliged to do so, such as information that we need for our tax return.  
Automated decision-making
Aparticle Kunst en Sieraden does not take decisions based on automated processing on matters that can have (significant) consequences for people. These are decisions taken by computer programs or systems, without a person (eg an employee of Aparticle Kunst en Sieraden) sitting in between.
How long we store personal data
Aparticle Kunst en Sieraden does not store your personal data longer than is strictly necessary to realize the goals for which your data is collected. We use the following retention periods for the following (categories) of personal data: personal data, Personalia, Address, etc. for a storage period of 7 years. The reason for this is legal obligation.  
Sharing personal data with third parties
Aparticle Kunst en Sieraden supplies exclusively to third parties and only if this is necessary for the execution of our agreement with you or to comply with a legal obligation.  
Cookies, or similar techniques, that we use
Aparticle Kunst en Sieraden uses only technical and functional cookies. And analytical cookies that do not infringe your privacy. A cookie is a small text file that is stored on your computer, tablet or smartphone when you first visit this website. The cookies we use are necessary for the technical operation of the website and your ease of use. They ensure that the website works properly and remember, for example, your preferences. We can also optimize our website with this. You can opt out of cookies by setting your internet browser so that it does not store cookies anymore. In addition, you can also delete all information previously saved via the settings of your browser.
Gegevens inzien, aanpassen of verwijderen
U heeft het recht om uw persoonsgegevens in te zien, te corrigeren of te verwijderen. Dit kunt u zelf doen via de persoonlijke instellingen van uw account. Daarnaast heeft u het recht om uw eventuele toestemming voor de gegevensverwerking in te trekken of bezwaar te maken tegen de verwerking van uw persoonsgegevens door ons bedrijf en heeft u het recht op gegevensoverdraagbaarheid. Dat betekent dat u bij ons een verzoek kunt indienen om de persoonsgegevens die wij van u beschikken in een computerbestand naar u of een ander, door u genoemde organisatie, te sturen. Wilt u gebruik maken van uw recht op bezwaar en/of recht op gegevensoverdraagbaarheid of heeft u andere vragen/opmerkingen over de gegevensverwerking, stuur dan een gespecificeerd verzoek naar info [!at] aparticle.nl. Om er zeker van te zijn dat het verzoek tot inzage door u is gedaan, vragen wij u een kopie van uw identiteitsbewijs bij het verzoek mee te sturen. Maak in deze kopie uw pasfoto, MRZ (machine readable zone, de strook met nummers onderaan het paspoort), paspoortnummer en Burgerservicenummer (BSN) zwart. Dit ter bescherming van uw privacy. Aparticle Kunst en Sieraden zal zo snel mogelijk, maar in ieder geval binnen vier weken, op uw verzoek reageren. Aparticle Kunst en Sieraden wil u er tevens op wijzen dat u de mogelijkheid hebt om een klacht in te dienen bij de nationale toezichthouder, de Autoriteit Persoonsgegevens. Dat kan via de volgende link:
https://autoriteitpersoonsgegevens.nl/nl/contact-met-de-autoriteit-persoonsgegevens/tip-ons
Hoe wij persoonsgegevens beveiligen
Aparticle Kunst en Sieraden neemt de bescherming van uw gegevens serieus en neemt passende maatregelen om misbruik, verlies, onbevoegde toegang, ongewenste openbaarmaking en ongeoorloofde wijziging tegen te gaan. Als u de indruk heeft dat uw gegevens niet goed beveiligd zijn of er aanwijzingen zijn van misbruik, neem dan contact op met onze klantenservice of via info [!at] aparticle.nl
See this Seller Handbook article for a sample privacy policy you can customize for your shop.