Announcement Thank you for visiting my shop. I hope you enjoy browsing through my handmade jewelry. My jewelry is made with, fine .925 sterling silver & Gemstones.
Some of the stones I use are Natural stones, some are Lab-Created.
*********************************************************
Lab Created Gemstones are made of the same mineral composition as natural gemstones and are created in laboratories with equipment that simulates the high pressures and heat that nature used to create the real gemstones far beneath the surface of the earth. A lab created gemstone is identical to the natural gemstone it replicates in color, hardness, composition, luster, and looks.
The only difference between a lab created gemstone and a natural gemstone is that the natural gemstone most likely has flaws called inclusions, and lab created gemstones have no inclusions, as the mineral composition, heat, and pressure are controlled in the laboratory
*********************************************************
Some of the stone are Cubic Zirconia of the finest quality and have amazing sparkle.
*********************************************************
Cubic Zirconia is so optically close to diamond that even jewelers cannot tell the difference between a Cubic Zirconia and a diamond with the naked eye.
********************************************************
Flawless stone has a brilliant sparkle and will be noticed for its beauty.
Unlike diamonds, cubic zirconia is simulated to be flawless.
Cubic Zirconia can be perfectly structured, free of inclusions, totally transparent and possess a brighter fire.
A colorless cubic zirconia is extremely difficult to distinguish from a diamond and appears identical to the untrained eye.
Cubic Zirconia's very high refractive index and transparency mimic the look of the most expensive diamonds in clarity and brilliance.
Though much less expensive than diamonds, the brilliance and crystal clarity of cubic zirconia make it one of today's most popular stones.
*********************************************************
I sometimes (but rarely) will use Simulated stones.
*********************************************************
Simulated Gemstones are made of Rare Earth Glass
All Gemstones are hand set in .925 Sterling Silver.
I offer Engagement, Promise, Purity, Proposal, Wedding, Anniversary, cocktail, Dinner, Birthstone & many other ring types.
I also have Sterling Silver chains with Gemstone pendants.
I have Sterling Silver and Gemstone earrings as well.
********************************************************
I have recently added a new store section that has a line of Fashion/Costume And beaded Jewelry.
If there is something you would like to have custom made just ask.
Most rings can be ordered in other sizes even 1/2 & 1/4 sizes. You will find a listing in my shop for the sizing if it isn't offered on the ring you like.
If you would like gift wrapping or a note added to your order please let me know. There is no charge for this request.
Thanks & have a great day!!!!
Kay
Announcement
Last updated on
Mar 21, 2016
Thank you for visiting my shop. I hope you enjoy browsing through my handmade jewelry. My jewelry is made with, fine .925 sterling silver & Gemstones.
Some of the stones I use are Natural stones, some are Lab-Created.
*********************************************************
Lab Created Gemstones are made of the same mineral composition as natural gemstones and are created in laboratories with equipment that simulates the high pressures and heat that nature used to create the real gemstones far beneath the surface of the earth. A lab created gemstone is identical to the natural gemstone it replicates in color, hardness, composition, luster, and looks.
The only difference between a lab created gemstone and a natural gemstone is that the natural gemstone most likely has flaws called inclusions, and lab created gemstones have no inclusions, as the mineral composition, heat, and pressure are controlled in the laboratory
*********************************************************
Some of the stone are Cubic Zirconia of the finest quality and have amazing sparkle.
*********************************************************
Cubic Zirconia is so optically close to diamond that even jewelers cannot tell the difference between a Cubic Zirconia and a diamond with the naked eye.
********************************************************
Flawless stone has a brilliant sparkle and will be noticed for its beauty.
Unlike diamonds, cubic zirconia is simulated to be flawless.
Cubic Zirconia can be perfectly structured, free of inclusions, totally transparent and possess a brighter fire.
A colorless cubic zirconia is extremely difficult to distinguish from a diamond and appears identical to the untrained eye.
Cubic Zirconia's very high refractive index and transparency mimic the look of the most expensive diamonds in clarity and brilliance.
Though much less expensive than diamonds, the brilliance and crystal clarity of cubic zirconia make it one of today's most popular stones.
*********************************************************
I sometimes (but rarely) will use Simulated stones.
*********************************************************
Simulated Gemstones are made of Rare Earth Glass
All Gemstones are hand set in .925 Sterling Silver.
I offer Engagement, Promise, Purity, Proposal, Wedding, Anniversary, cocktail, Dinner, Birthstone & many other ring types.
I also have Sterling Silver chains with Gemstone pendants.
I have Sterling Silver and Gemstone earrings as well.
********************************************************
I have recently added a new store section that has a line of Fashion/Costume And beaded Jewelry.
If there is something you would like to have custom made just ask.
Most rings can be ordered in other sizes even 1/2 & 1/4 sizes. You will find a listing in my shop for the sizing if it isn't offered on the ring you like.
If you would like gift wrapping or a note added to your order please let me know. There is no charge for this request.
Thanks & have a great day!!!!
Kay No items listed at this time
About
Jewelry by December67
I named my jewelry December67 because that is the month & year I was born. ( I guess I just told my age!!)
I love to sit at my desk and hand set beautiful gemstones into sterling silver settings.
I love to make beaded jewelry too.
In addition to my Etsy store, I sell to some local boutiques.
I have something for everyone. Women, men, children. Some for the younger & some for the older buyer.
I am a huge animal lover & have 5 dogs & 5 cats! I will not tolerate animal abuse & do not believe in chaining an animal. I try to donate as often as I can to rescue groups.
I have 2 grown children. Amber & Saige as well as 2 Grandchildren Grason & Joslyn.
Shop members
Kay

Owner, I Do It All...& Love It!!!

I am a southern girl born & raised in a small town in Georgia. The mother of 2 adult children & Nonnie to a wonderful grandson. I enjoy tanning in my pool on sunny days & jewelry making at night, coffee on the porch & playing with my 5 dogs &3 cats

Kay

Owner, I Do It All...& Love It!!!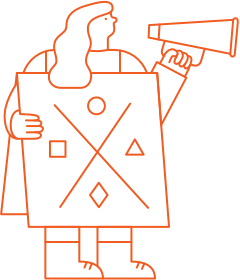 Shop policies failed to load
Try again