Photos created and shared by this shop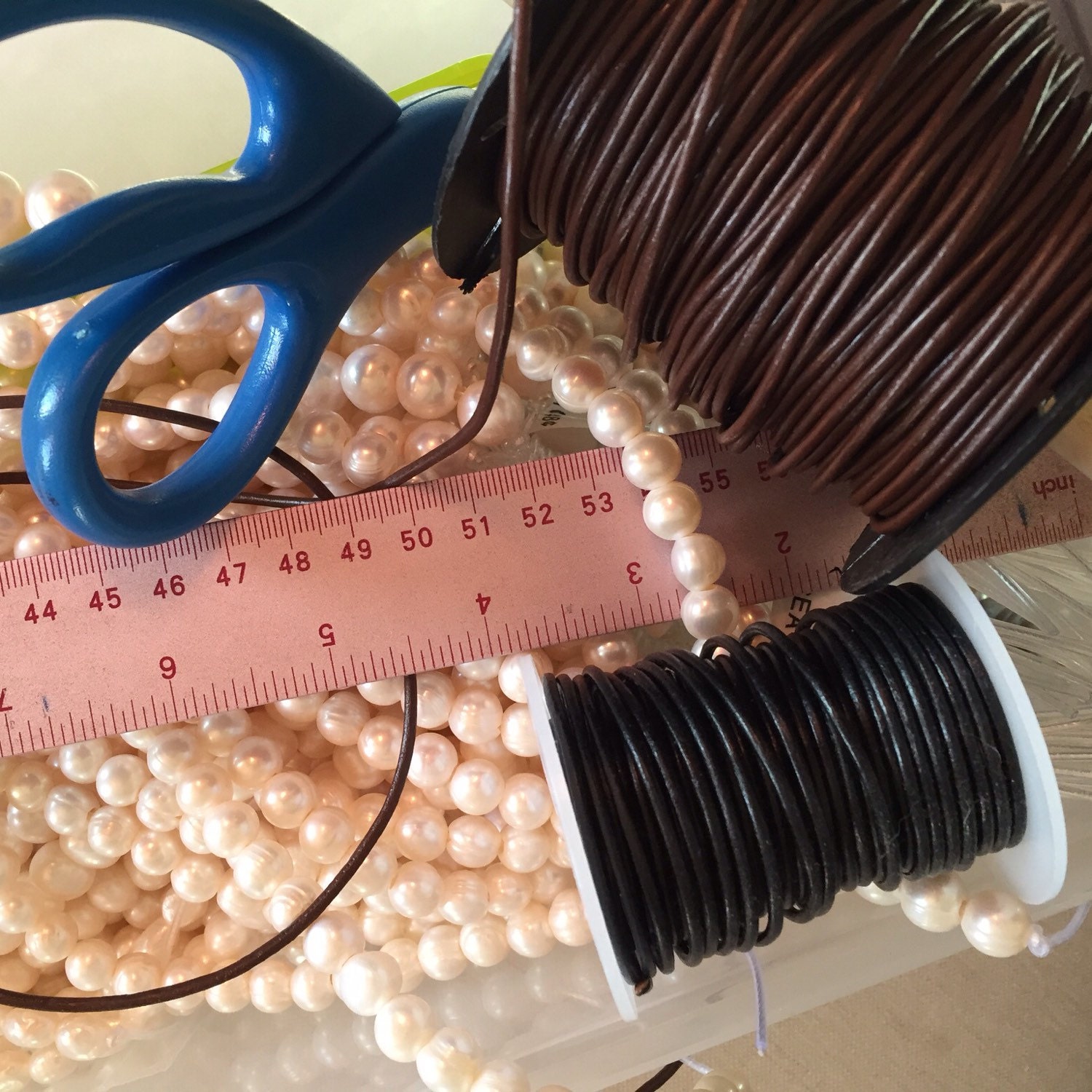 Click to view listing
2 years
Leather Pearl choker, stylish, trendy, best seller. I take great care hand tying the knots securing each Pearl with premium, lead free, leather. I work with a firmer quality leather. It looks good, hangs nice, holds it's shape and tends to last longer.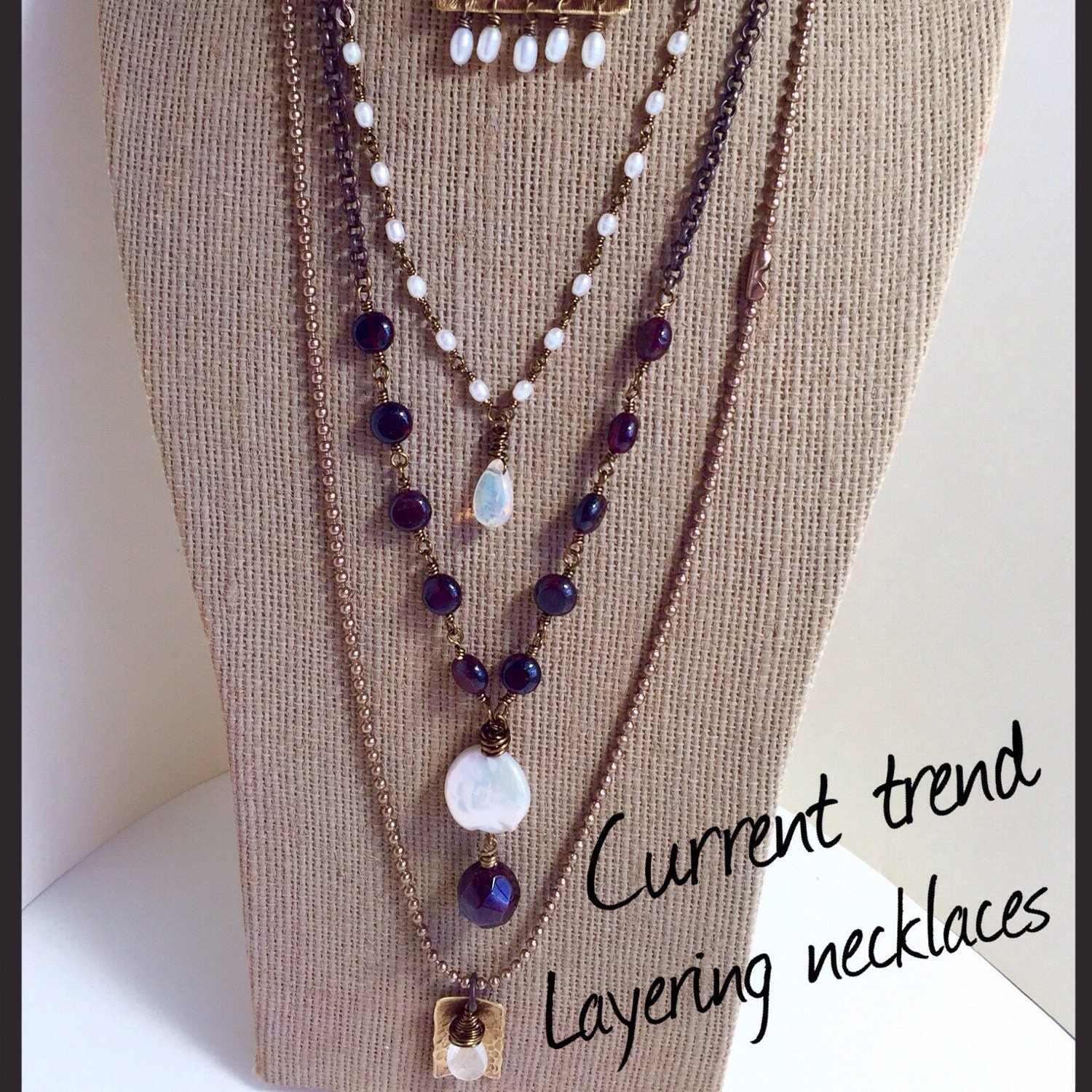 Click to view listing
2 years
On trend for Fall Complete your everyday fashion forward look by layering necklaces. Chunky "statement" pieces are taking a back seat to a selection of lighter choices. This type of layering is very popular, use your imagination to discover your style.
---