Announcement Since 2008 KMKDesigns has created alternative, Steampunk, Gothic and Neo-Victorian clothing and wedding dresses with care and great craftsmanship. We also specialize in quality custom creations and plus sizing. We make everything locally in our Studio in St. Paul, MN. We just moved in Jan 2015!!!!! To a space a lot bigger and we love it! It will help us create more efficiency and gives us space to grow for years to come!

**See our feature in offbeat bride**!! http://offbeatbride.com/2013/02/custom-alternative-wedding-dresses

**Visit our facebook page** for photos of happy customers and brides wearing KMK https://www.facebook.com/media/set/?set=a.401351617631.179185.187875052631&type=3

LOVE our fabrics and materials! Are you a fellow crafter? We just opened a second shop to re-purpose our scraps into crafting materials check it out! Help us be more sustainable and support small business!
https://www.etsy.com/shop/KMKRemnants

KMKDesigns is mother daughter collaboration with over 35 years experience who love creating quality clothing for women and men who want to be confident and unique. We believe that clothing should make you feel as beautiful as you are no matter what society's standard is. We create outfits from gorgeous bridal gowns to everyday wear from fabrics we hand pick to be high quality, comfortable and elegant. We love neo-Victorian, Lolita and Gothic. We create things ranged from outrageous costume pieces, custom corsets, bridal gowns to custom men's jackets..The difference between our clothing and costumes is that our creations can hold up to everyday life. You can certainly wear our clothing for a costume, but we wear our own designs everyday and they are created so you can to!

**PLUS SIZE All of our items can be made in our size 2X and above if it is not listed in our plus size section please contact us for a quote. Our 2X generally starts above a 45 inch waist
***LAYAWAY We do Layaway plans for all order over $200 please message us here or e-mail us for details
+++SIZES! Our sizes run a bit bigger than average please measure yourself each listing has a waist measurement for each size follow the link below for help

****NEED HELP MEASURING? follow this link http://www.youtube.com/watch?v=81vN7EZ6tK4&list=UUFYdAx68FcajKytbzZ1r1gA&index=1&feature=plcp

-From some Happy etsy customer's
------------------------------------------------------
"Professional Service and exceptional quality! Dress is beautiful,elegant and made well. Will buy from again. Made my dream come true of having a Gothic Lolita wedding dress! Absolutely love it!"

"It's so much more beautiful in person! Thank you for turning my vision into reality and for being professional and patient with me. I truly can't thank you enough!! My wedding will be magical in part Thanks to you! :)"

All designs are by KMKDesigns and copyrighted to KMKDesigns LLc

**Please include in the note to the seller if you have a specific date you want your item done by. Please check policies for more information****
````````````````````````````````````````````````````````
Please visit our website at www.kmkdesigns.org or our facebook fan page for sales and new product updates
http://www.facebook.com/pages/KMKDesigns/187875052631
and twitter http://twitter.com/KMKDesignsLLC

````````````````````````````````````````````````````````
All Designs copyright to KMK Designs LLC 2010-2015


Online Shops We sell at:
Wells and Verne Website
Etsy our shop only
KMKDesigns Website
I Am Attitude Website
***Anywhere else you see our items it is not from us! We have had some issues with people stealing our photos an designs so be informed when purchasing.

We are now happy to say that you can find our items in local shops
Wells and Verne in OR
Announcement
Last updated on
Dec 23, 2015
Since 2008 KMKDesigns has created alternative, Steampunk, Gothic and Neo-Victorian clothing and wedding dresses with care and great craftsmanship. We also specialize in quality custom creations and plus sizing. We make everything locally in our Studio in St. Paul, MN. We just moved in Jan 2015!!!!! To a space a lot bigger and we love it! It will help us create more efficiency and gives us space to grow for years to come!

**See our feature in offbeat bride**!! http://offbeatbride.com/2013/02/custom-alternative-wedding-dresses

**Visit our facebook page** for photos of happy customers and brides wearing KMK https://www.facebook.com/media/set/?set=a.401351617631.179185.187875052631&type=3

LOVE our fabrics and materials! Are you a fellow crafter? We just opened a second shop to re-purpose our scraps into crafting materials check it out! Help us be more sustainable and support small business!
https://www.etsy.com/shop/KMKRemnants

KMKDesigns is mother daughter collaboration with over 35 years experience who love creating quality clothing for women and men who want to be confident and unique. We believe that clothing should make you feel as beautiful as you are no matter what society's standard is. We create outfits from gorgeous bridal gowns to everyday wear from fabrics we hand pick to be high quality, comfortable and elegant. We love neo-Victorian, Lolita and Gothic. We create things ranged from outrageous costume pieces, custom corsets, bridal gowns to custom men's jackets..The difference between our clothing and costumes is that our creations can hold up to everyday life. You can certainly wear our clothing for a costume, but we wear our own designs everyday and they are created so you can to!

**PLUS SIZE All of our items can be made in our size 2X and above if it is not listed in our plus size section please contact us for a quote. Our 2X generally starts above a 45 inch waist
***LAYAWAY We do Layaway plans for all order over $200 please message us here or e-mail us for details
+++SIZES! Our sizes run a bit bigger than average please measure yourself each listing has a waist measurement for each size follow the link below for help

****NEED HELP MEASURING? follow this link http://www.youtube.com/watch?v=81vN7EZ6tK4&list=UUFYdAx68FcajKytbzZ1r1gA&index=1&feature=plcp

-From some Happy etsy customer's
------------------------------------------------------
"Professional Service and exceptional quality! Dress is beautiful,elegant and made well. Will buy from again. Made my dream come true of having a Gothic Lolita wedding dress! Absolutely love it!"

"It's so much more beautiful in person! Thank you for turning my vision into reality and for being professional and patient with me. I truly can't thank you enough!! My wedding will be magical in part Thanks to you! :)"

All designs are by KMKDesigns and copyrighted to KMKDesigns LLc

**Please include in the note to the seller if you have a specific date you want your item done by. Please check policies for more information****
````````````````````````````````````````````````````````
Please visit our website at www.kmkdesigns.org or our facebook fan page for sales and new product updates
http://www.facebook.com/pages/KMKDesigns/187875052631
and twitter http://twitter.com/KMKDesignsLLC

````````````````````````````````````````````````````````
All Designs copyright to KMK Designs LLC 2010-2015


Online Shops We sell at:
Wells and Verne Website
Etsy our shop only
KMKDesigns Website
I Am Attitude Website
***Anywhere else you see our items it is not from us! We have had some issues with people stealing our photos an designs so be informed when purchasing.

We are now happy to say that you can find our items in local shops
Wells and Verne in OR
Reviews


I have searched high & low for this petticoat. None of those cheap sites or imports from China will ever do this classic style justice. The fabric is thick enough not to see through in the sunlight but also light enough it has a great bounce without revealing anything. When I walk, the skirt stays in front without trying to make an escape between my thighs. The ruffles are thick enough they hide the contours of a little tummy pooch and provide the perfect silhouette. The only adjustment I would wish would be to add pockets somehow but without disrupting the style. I want this in every color and length now. This is a new staple in my life. I chose the length to go just beyond the knee a little so that it's still summery but without having to have bare legs touch public benches or transit. That's something to think about, ladies.

My wedding dress is absolutely gorgeous! I had a custom petticoat and ribbon made and Kaitlyn was a dream to work with - helpful, responsive, and communicative. I received pictures throughout the process - the make time & shipping were both accurate as well.
About
Why we love making clothing
KMKDesigns is a mother, daughter independent business. We founded it in 2008 and run it equally together. We now have in - shop employees to helps us create our designs in the studio with us! We hope as we grow to create more local jobs for other artists and creators as well as create more wonderful clothing for wonderful men and women around the world.

The story of how we started is a bit different then most.
While most business are started with a direct intent, we almost fell into ours. It began with a search for a new career change.

Sheridyn had sewn all of her life, and her daughter had always been an artist. Together we attended a convention with a small booth set up where we sold accessories and wore garments we had designed and created. It was mostly just for fun, but we also learned that people loved our creations.

At that same convention other local designers. "Blashpemia's closet, and Scoundrelle's Keep, they told us about a fashion show in the fall and recommended we apply. We decided to go for it. Kaitlyn drew the designs and Sheridyn constructed them, both working together to gather models and figure out the finite details. After that first show, it was like we couldn't stop, Kaitlyn(who previously had never liked fashion or to sew) Kept designing, and began to learn to sew. Sheridyn continued to research other opportunities. We opened an online shop and then soon after found etsy. After lots of hard work and some fabulous work with some generous and photographers and models, our shop began to be something substantial.

Both of us discovered that through making clothes we could help men and women of all shapes, sizes and types to feel more confident and beautiful. The true nature of fashion is to create the feeling beauty and confidence no matter who you are. We wanted to make people feel like princes and princess, Kings and Queens, Fancy Ladies and Gentleman. To have someone walk up to them, they don't even know and say, "hey you look fantastic!"

We love being an independent businesses where we can directly hear about the stories from the people who wear our creations. Even though we have faced challenges and we tend to pour %110 into this, it is so rewarding to see that people we can make happy through our art.

We hope to be in business many years, to make a living while bringing confidence and beauty into people's lives. We appreciate you supporting our handmade business. When you purchase from KMKDesigns you are supporting local artists who craft each item in our shop custom to order.
Shop members
Kaitlyn McClain

Owner, Desginer, Marketer, Customer Service, Construction

Kaitlyn McClain has loved art all of her life. She discovered that clothing design could give her an creative outlet that could help women gain confidence and beauty in everyday life. She is recent Graduate of Fashion Design from St. Kate's.

Sheridyn McClain

Owner, Pattern Maker, Designer, Construction

Sheridyn McClain has been sewing for as long as she can remember. She started by sewing dolls clothing when she was young out of sheets and twine. She has worked as a costumer, alternation specialist & hobbyist before starting KMK with her daughter.

Angeline Babcock

Maker, Sewing In Studio

Angeline, is one of our wonderful in shop sewers! She has an art background and is the head of making the super fluffy skirts now, she is wearing one she just completed as a lovely poncho. She also works on the artwork for promotional purposes!

Shannon Sherman

Maker, Sewing In Studio

Shannon is one of our in shop sewers she helps us in the studio to create KMKDesigns clothing. She makes most of our popular jumper styles and often stays after work to create a custom jumper for her 2 year old daughter.

Kristin Harsma

Maker, Sewing In Studio

Kristin is one of our newest helpers at KMKDesigns. She work in the studio with us on creating some of our corsets and jacket designs.She has a Theater and Art background and works on her own sculptures and artwork on her time own time.
Local
Find KMKDesignsllc at the following upcoming market!
ConVergence

DoubleTree by Hilton Hotel Bloomington - Minneapolis South, 7800 Normandale Blvd

Minneapolis, MN

Jun 30–Jul 3

CONvergence is an annual convention for fans of Science Fiction and Fantasy in all media: a 4-day event with more than 6,000 members, and the premiere event of our kind in the upper mid-west.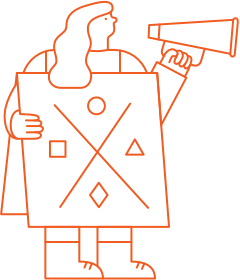 Shop policies failed to load
Try again