Announcement What ever your special event calls for, I'm happy to help create just what you're looking for! Print your invitations and announcements professionally! I work with a fantastic lab, where color is their specialty! You can count on beautiful, vibrant prints on high quality, premium press paper in a variety of selections, such as Linen, Art Matte, Watercolor, Satin or for the green in you...100% Recycled, or upgrade to shimmery Pearl!

5x7's Include both front and back side printing and envelopes! Tri-fold and Bi-folds make for great wedding invitations and baby announcements! Convo me for more details!

*** Please note that I cannot print designs with copyright characters, but I'll be happy to refer you to an online store that does, along with a special coupon, if you're a first time customer of theirs!

***Shop Hours and Turnaround Times...

Turn around time is approximately 24 hours from receiving all details needed for your order, however, if you need a rush order or an order over the weekend, just ask and I'll be happy to let you know if I can commit to it or not! :)

I work on orders Monday-Thursday and I typically work late evenings after my kiddos are in dreamland! I'm off on the weekends and holidays, so if you've placed an order on a Friday, you'll receive it on Monday night.

I respond to Etsy convos at various times of day, and I try to reply as soon as possible during the weekdays. I'm not always available to reply to convos over the weekends, but I try and you'll definitely find a reply no late than Monday!

FACEBOOK DEALS
*** Become a FACEBOOK Fan for exclusive sales and giveaways at...
www.facebook.com/LiveBrightDesigns

ONLINE STORE Featuring More Designs and EXCLUSIVE SALES
*** Find more designs, stationery, gifts and more, visit my shop at...
www.livebrightprints.com

FOLLOW ME ON PINTEREST
***www.pinterest.com/livebrightdesig
Announcement
Last updated on
Apr 8, 2016
What ever your special event calls for, I'm happy to help create just what you're looking for! Print your invitations and announcements professionally! I work with a fantastic lab, where color is their specialty! You can count on beautiful, vibrant prints on high quality, premium press paper in a variety of selections, such as Linen, Art Matte, Watercolor, Satin or for the green in you...100% Recycled, or upgrade to shimmery Pearl!

5x7's Include both front and back side printing and envelopes! Tri-fold and Bi-folds make for great wedding invitations and baby announcements! Convo me for more details!

*** Please note that I cannot print designs with copyright characters, but I'll be happy to refer you to an online store that does, along with a special coupon, if you're a first time customer of theirs!

***Shop Hours and Turnaround Times...

Turn around time is approximately 24 hours from receiving all details needed for your order, however, if you need a rush order or an order over the weekend, just ask and I'll be happy to let you know if I can commit to it or not! :)

I work on orders Monday-Thursday and I typically work late evenings after my kiddos are in dreamland! I'm off on the weekends and holidays, so if you've placed an order on a Friday, you'll receive it on Monday night.

I respond to Etsy convos at various times of day, and I try to reply as soon as possible during the weekdays. I'm not always available to reply to convos over the weekends, but I try and you'll definitely find a reply no late than Monday!

FACEBOOK DEALS
*** Become a FACEBOOK Fan for exclusive sales and giveaways at...
www.facebook.com/LiveBrightDesigns

ONLINE STORE Featuring More Designs and EXCLUSIVE SALES
*** Find more designs, stationery, gifts and more, visit my shop at...
www.livebrightprints.com

FOLLOW ME ON PINTEREST
***www.pinterest.com/livebrightdesig No items listed at this time
Reviews

Hands down best Etsy experience in years. Very responsive service. Great attention to detail. Willing to do a custom order for me. Asked questions. Listened. Valued by opinions. Have great guidance. Fast shipping. Cannot wait to see my finished invitations for my son's superhero party. Hugs and a high five!

Absolutely perfect! I could not have been happier. Received my order quickly and accurately. I will definitely be purchasing again for all of our parties and showers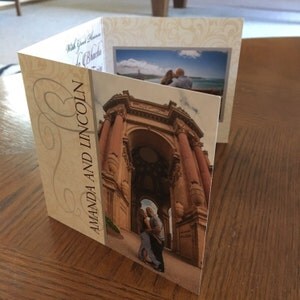 I love the wedding invites we ordered! Christy takes her time to ensure that you are receiving exactly what you are hoping for. She's patient, friendly and her work is amazing!
About
An Invitation to Live Bright
I'm a stay at home mom to our fun-loving 5 year old daughter, sweet-hearted 9 year old step-daughter, and our youngest little blessing....our happy-spirited 2 year old baby girl!! My charming husband and I met playing in a pool league that we still enjoy together today. We became great friends and eventually found we couldn't live without each other. Without the enthusiasm we share for pool, we never would have found each other and the blessings we share today.

I found Etsy when a friend sent me an adorable invitation to her twin daughter's birthday party, and it's all uphill from there! Etsy has paved a path that enables me to do something I love from home, while still enjoying the greatest joy I've ever known....my daughters.

Etsy has allowed me to focus on something exciting and new and all my own. I love designing and being creative, and after a long and difficult year or so, I needed a new focus. In October of 2009, my family and I endured much sadness and pain. My Dad was diagnosed with brain cancer only months before. He underwent surgery to remove two tumors and the ringing of the bad news the doctor relayed still rings in my ears. He was given only a year to live. My Dad passed away only two short months later and just eight days before our wedding day....not from the cancer, but from Tens Syndrome, something we had never heard of before he was diagnosed. The engrained images I have, of how Tens destroyed my father's body, are memories I wish I could somehow forget. However, with the memory of our wedding day, I am especially reminded of all that I lost on one hand and the gratefulness I feel for all that God has given me on the other. My Dad and I didn't get to walk arm in arm down the aisle on our special day, but I can't help but smile at everything that bittersweet day did bring for me.

I opened my shop on my father's birthday...always one of our life's special events! I couldn't think of a better day to become a small part of your life's special events!

I LOVE Etsy and all of the new, wonderful people I meet along the way!

You never know what you're going to find...where you're going to find it...and whether or not what you found will change you forever. Enjoy every bit of this amazing journey we're on, and always....Live Life Brightly. . .

xoxo, Christy

"The love of a family is life's greatest blessing."
~Unknown

"A happy family is but an earlier heaven."
~George Bernard Shaw
Shop members
Christy

Owner, Designer, Maker, Creator! ;)
Shop policies
Last updated on
March 15, 2011