About
The Real Story
Selling solo on Etsy consists of so much more than making jewelry. It's listing them one by one. Taking decent photos then taking them again until the camera batteries die. It's thinking up descriptions, key words/ tags for the search engine, pricing, shipping, paying overhead and often feeling frustrated with low sales. But I keep doing it. I started out with 10 items in 2009 but started selling and making more jewelry to list in 2011. I'm far behind many of the thousands of jewelry makers on Etsy, but I keep going. My jewelry is mostly fashion jewelry, priced reasonably. I do the best I can. If it was just all about the creativity of making lovely jewelry to wear, it would be great.

I buy my materials everywhere and anywhere. Michael's (yuck on retailers), here on Etsy, Ebay, Manhattan's Fashion District, Antique dealers, and online wholesalers. I tend to like artisan lampwork beads, Victorian theatrical jewelry, including cartoon earrings, and jewelry with spiritual and ethnic meaning. I'm interested in Christian, Jewish, Pagan, Hindu, and Muslim--- all paradigms of human spirituality. I also LOVE making wire wrapped rings, Tree of Life jewelry.

I like to see the different styles of earrings worn by famous people from the 1800s up to the present day, and reinvent them. I love the earrings worn by the brainy Dr. Temperance Brennan, a forensic anthropologist, in the TV show Bones. She always wears an unusual pair of dangle earrings in the shows and many different styles.

Lately, I'm trying to keep up to date with leather bracelets and necklaces, minimalist pieces, charms depicting important symbols of the times, and learning the art of ring making and metal stamping. Even though making and selling jewelry is work...I do enjoy listening to a book on tape or some good music while I'm working. It has its good side. And I've gotten pretty good at wire wrapping. So, there is a lot of good in this. I'm home, I can take care of my youngest daughter, and feel productive.

I love you guys and thanks for shopping in my store.
Shop members
Cindy

Owner, Creator

Wired jewelry and other crazy stuff. I live on Long Island, in New York. I've been making jewelry and collecting unusual and beautiful beads for 10 + years. Let me make something only you have in mind.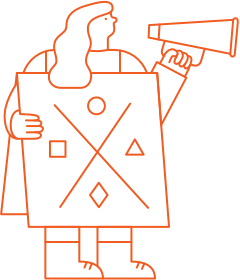 Shop policies failed to load
Try again