Announcement Vintage black ink is national heritage and legacy, traditionally from China, Japan and Korea (Chinese: 墨; Japanese: 墨; Korean: 먹). It was widely using for ink wash painting and calligraphy. Since long time ago, people make ink from the ink stick, it has to be continuously ground against an inkstone with a small quantity of water to produce a dark liquid which is then applied with an ink brush.

Nowadays I was trying to conceptualize my ideology into the ink painting, it could be involved lots of subject, it's traditional black ink but I fused with a innovative way, I tried to make it like " Wow what's that?" and I'm very much care about the background story, the theme, the meaning, the philosophy and the idea behind every painting. It makes me fall into contemplation.


Thankfully my original paintings had been sold all over the world to Australia, Austria, Belgium, Canada, Cyprus, China, Denmark, England, Emirates, France, Greece, Germany, Guam, Hawaii, Hungary, Hong Kong, Ireland, Italy, Israel, Indonesia, Japan, Kazakhstan, Luxembourg, Mexico, Norway, Netherlands, New Zealand, Philippines, Poland, Russia, Spain, Sweden, Slovenia, Switzerland, Singapore, Taiwan, Thailand, Turkey and United States ( A - Z)

Manjuzaka merely selling in ETSY.


Interviewed and being featured by West Elm.
http://blog.westelm.com/2013/08/09/manjuzaka-etsy/

-Eden
Announcement
Last updated on
Feb 24, 2017
Vintage black ink is national heritage and legacy, traditionally from China, Japan and Korea (Chinese: 墨; Japanese: 墨; Korean: 먹). It was widely using for ink wash painting and calligraphy. Since long time ago, people make ink from the ink stick, it has to be continuously ground against an inkstone with a small quantity of water to produce a dark liquid which is then applied with an ink brush.

Nowadays I was trying to conceptualize my ideology into the ink painting, it could be involved lots of subject, it's traditional black ink but I fused with a innovative way, I tried to make it like " Wow what's that?" and I'm very much care about the background story, the theme, the meaning, the philosophy and the idea behind every painting. It makes me fall into contemplation.


Thankfully my original paintings had been sold all over the world to Australia, Austria, Belgium, Canada, Cyprus, China, Denmark, England, Emirates, France, Greece, Germany, Guam, Hawaii, Hungary, Hong Kong, Ireland, Italy, Israel, Indonesia, Japan, Kazakhstan, Luxembourg, Mexico, Norway, Netherlands, New Zealand, Philippines, Poland, Russia, Spain, Sweden, Slovenia, Switzerland, Singapore, Taiwan, Thailand, Turkey and United States ( A - Z)

Manjuzaka merely selling in ETSY.


Interviewed and being featured by West Elm.
http://blog.westelm.com/2013/08/09/manjuzaka-etsy/

-Eden No items listed at this time
Reviews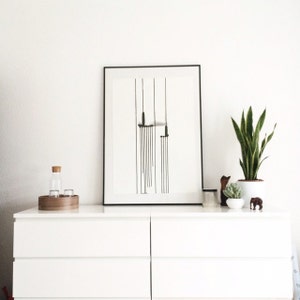 Wonderful artwork and super fast shipping! Many thanks Eden! :))

I love my painting!!!!!!! Have been wanting it forever and it is even more beautiful in person. He is so talented, I have it at the framer now.

This painting is absolutely gorgeous!!! It is even prettier than the pictures on this site. Eden was super nice! He even comped my shipping fee when the painting was shipped out a week later than ordered.....without my asking! I would definitely prefer more art from Eden. It is just beautiful!
About
The Flowers of Paradise - Manjusaka
Part 1

(Without yesterday, without today, this is part of me.)

The Real Bio

Before 1986:
My mother she didn't fall in love with my father, she goes straight to get married, it's blindness marriage. That's China. She was 16, my father was 36.


1986:
28th November
I was born in a small village next to the sea in Jieshi Town, Lufeng, Guangdong province. Where people speaking min-nan dialect.
I'm the youngest one of 4 boys in the family.

1992:
First year of school.
Sometimes I went to school by barefoot, but not because I don't have shoes.

This year my mother was pregnant again, she was over-stayed in Hong Kong then gave a birth to a baby girl in the A&E Hospital.

1994:
Illegally immigrate to Hong Kong by small boat when I was 8, the route was from Shekou Port, Shenzhen to Lau Fau Shan, Hong Kong. Not successfully, I was jailed with my mother and brothers in Victoria Prison for a couple of days. Then deported back to China by bus. The same year my father died of workplace accident in 50 (He's Hong Kong permanent resident).

1995:
Second attempting illegally immigrate to Hong Kong when I was 9 (The same route). Successfully, my great aunt (the wife of my father's elder brother) hired a British lawyer Brook Bernacchi fought with the immigration department, however the lawyer didn't even get 1 dollar paid.
https://en.wikipedia.org/wiki/Brook_Bernacchi

The same year I was entering Catholic Primary School by the arrangement of Education Department. Adapted very hard of the living in Hong Kong especially education system. (5 years in primary school.)

There was one time very magical, when I was standing alone in front of a supermarket, a woman came to ask me if someone is my father? I said yes, then she bought me a bag of chocolate and candy to go home.

1997:
July 1st, watching the fireworks from the TV. Hong Kong was being an administrative special region after the British colonized, I was too young to know what's meaning behind of the fireworks.

2003:
The Secondary Christian school drop me out when I was 16, due to I failed my final exam. (9th Grade).
I made myself going to Clothing Industry Training Authority for 2 years, to be trained working for the industry in the future, however I didn't chase any profession related to the course.


2005:
Short-term living in Beijing, capital of China. I realized I was truly infatuated by the northern China winter and the northern Chinese people speaking Mandarin with a very special accent.


2006:
Traveled through five Southeast Asian country alone when I was 19.
First time on flight from Bangkok to Beijing by Egypt Air, I felt extremely nervous and excited onboard.

2007:
First time traveled to Europe from Beijing. It was a very enlightening trip, I learned so much from friends.

Ever since the first trip to France, I fell in love with Paris. Keep myself thinking of Ernest Hemingway might be right, once he said "If you are lucky enough to have lived in Paris as a young man, then wherever you go for the rest of your life it stays with you."

2008:
I was 22. My mother died at 47 when I was traveling in Munich, Germany. Could be the most weaknesses year of my life, I did not want to live in Hong Kong anymore, it was simply because inevitably everywhere I go remind me of my parents. The same year I made a hard decision for leaving this sadness place - move to Africa and secretly I swear to myself never come back to Hong Kong again.


2009:
After some times I work for a restaurant group in Soho Hong Kong, I resigned my job then I went to Paris.
Short-term lived in Paris, Lyon, Toulouse France and I was doing domestic travel to Marseille, Montpellier, Cannes, Antiques and Nice.


2010:
Leaving France in January, traveled intensively through North Africa and West Africa.(Tunisia, Morocco, Western Sahara, Mauritania, Mali, Burkina Faso)

Short-term lived in Ouagadougou, Burkina Faso.

Homesickness attacked, flew back to Hong Kong from Ouagadougou via Paris.
After back to Hong Kong, I adopted a Cat from a French friend who back to Reunion.

The same year I asked a lawyer to make a Deed Poll to change my name to "Eden Some" permanently, I gave up my old name that it wasn't my parents named me. Despite my name is " Eden", whereas I'm not Christian and I do not have any religion.

Spending my 24th birthday in Bandung Indonesia, the first time I saw 2 volcano in my life.

2011:
When I was 24, I launched Manjuzaka online gallery in ETSY. Studio Hong Kong based.
Short-term lived in Colombo, Sri Lanka.
First time riding horse in my life, Giza, Egypt.
Back to Rabat, Morocco.


(to be continued in Part 2, there's a limited space)
https://www.etsy.com/shop/EdenSome/about/
Shop members
Osmanthus Sum

Assistant, Logistics

My assistant actually my younger sister, she's supporting the logistics of my shop.
Shop policies
Last updated on
April 23, 2017
Manjuzaka merely selling in ETSY.

Welcome To Manjuzaka Gallery - Original Artwork.

Thankfully my original paintings had been sold all over the world to Australia, Austria, Belgium, Canada, Cyprus, China, Denmark, England, Emirates, France, Greece, Germany, Guam, Hawaii, Hungary, Hong Kong, Ireland, Italy, Israel, Indonesia, Japan, Kazakhstan, Luxembourg, Mexico, Norway, Netherlands, New Zealand, Philippines, Poland, Russia, Spain, Sweden, Slovenia, Switzerland, Singapore, Taiwan, Thailand and United States ( A - Z)


Percentage % discount for wholesale order, up to 10 pieces. For more details please convo me if you have interested on purchase by wholesale.



Interviewed and being featured by West Elm.
http://blog.westelm.com/2013/08/09/manjuzaka-etsy/

Featured in Des Artistes
http://www.desartistes.org


Eden would love to thank all of these significant people who featured my artworks over the years! And never never never forget them!

Apartment Therapy
Arent & Pyk
Between Dog And Wolf
Brooke Eva.com
Destructive Testing Wordpress
Des Artistes
Domaine Home
Jane Through The Seasons
Jenessa Hope's 44 (self-publishing)
ME Speak Design
Minimae.com
Moods & Appetites
Refinery 29
West Elm
West Elm Blog
zoedesignsvintage.com
Accepted payment methods
Payment
Paypal.

Pay with credit card without Paypal account is possible. The system would guide you all the way.

Others:
Credit cards
Debit/bank cards
Etsy Gift Cards
iDEAL (Netherlands only)
Sofort (Austria and Germany)
Apple Pay
Android Pay


There are NO sales tax in Hong Kong.

First step, it takes 1 minute to be a ETSY member.

-The first message I would send to the buyer's ETSY account within 48 hours to confirm the purchasing. After I shipped the order, I would send a further message and email to confirm it's shipped.

-I would be happy to hear from the buyer once they'd received the parcel (mailing tubes) and make sure everything is alright. If the buyers has any questions about the shipping, please do not hesitate to let me know.

Manjuzaka ship the order once a week, but would not give up any chance going to the post office as soon as possible.
Shipping
Hong Kong Post Office providing reliable outbound air mail to around the world.
Painting will be ship as " Document", pack and roll inside the mailing tube carefully.


In case if the buyers are urgent for the orders, EMS (Hong Kong Speedpost) upon request, normally it's US$20 more (it could be less, I would calculate for the buyer.) Please convo me. It may takes 5 - 7 days from Hong Kong to your location by EMS (According to my postal experience)


The large paintings on A1 section will be shipped by EMS, up to 5 - 7 days.


If the shipping overcharges, shipping fee will be refunded through paypal.


Manjuzaka Gallery ship everywhere from Hong Kong:


Asia (3-5 days)
Central Asia (8 days)
South East Asia ( 6 - 8 days)
Australia (8 days)
Europe ( major cities 8-10 days)
United States ( major cities 14 - 21 days)
Canada (10 days)
Middle East ( 8 - 10 days)
Africa (20 - 30 days)
South America ( 20 - 30 days)

(Shipping timing just for reference only, If your location is far from major cities, please expect a couple of days more.)


All of the sold ink/wash painting unframed and unmatted.

For anytime customers are able to review the status of the parcel before it's arrival, in the official website of Hong Kong Post Office, every order has including one unique tracking number to ensure it's all the way to the buyer's address.

Please note that some of the authorities would NEVER update the tracking information online. I would try my best to trace your parcel in any way if your parcel takes longer time than usual.

http://app3.hongkongpost.com/CGI/mt/enquiry.jsp


Please pay attention the shipping speed is beyond the control of my shop honestly, during the timing before and after Christmas, New Year, Chinese Lunar Year, Easter, it may delay the shipping, weather condition, flight status, custom and regional strike (of airlines, airport, post office) could be the reasons slower the speed of the shipping until arrival.

Thank you.
Refunds and Exchanges
I refund in case the painting was lost during the shipping.

(Manjuzaka has a very safe records with Hong Kong Post Office, over the years, Manjuzaka has never encountered losing any parcel during the shipping, thankfully.)
Additional policies and FAQs
Your satisfaction is VERY VERY VERY important to me, If there are some reasons that the buyers are not satisfied with the received paintings, I will refund the WHOLE payment to the buyer via paypal, please convo me immediately for a solution before leaving a "Low Rate" or " Negative" feedback, I would try my best to deal with any difficulties and I put the customer service in the first place.


Reproduction without permission is prohibited. ( Neither the original paintings from the sold list or sell list.)

Eden Some © I owned the copy rights of my artworks.