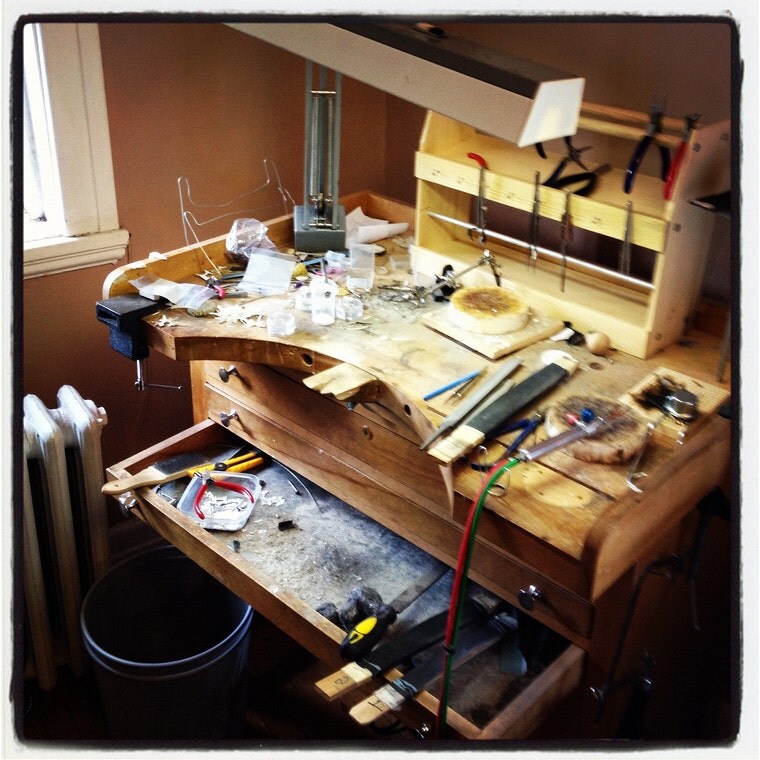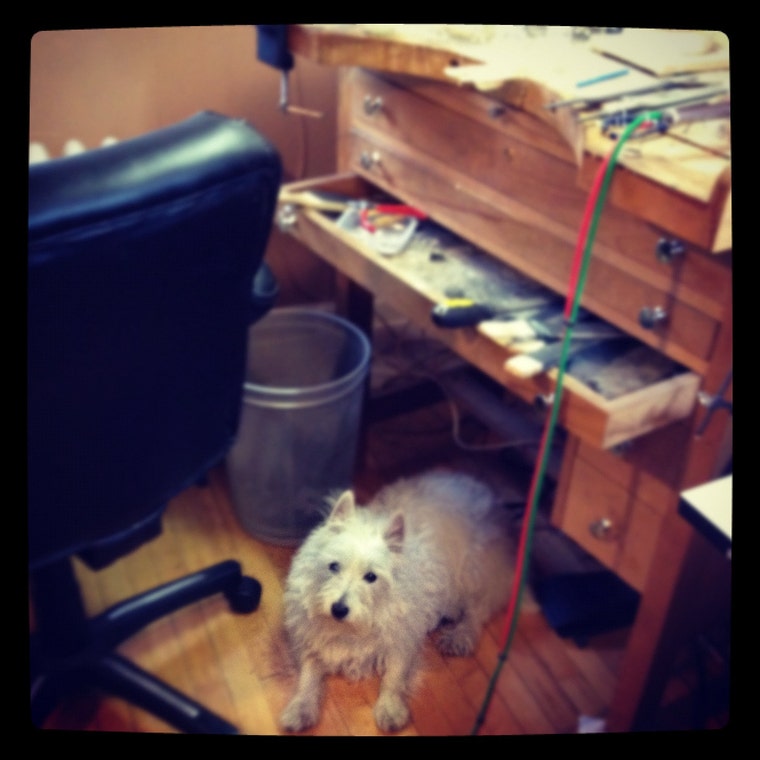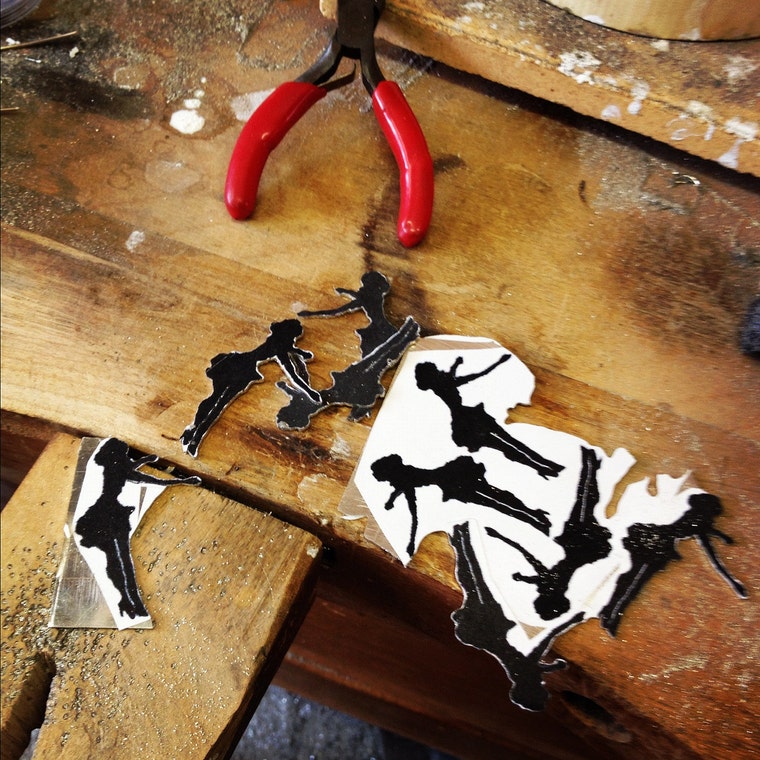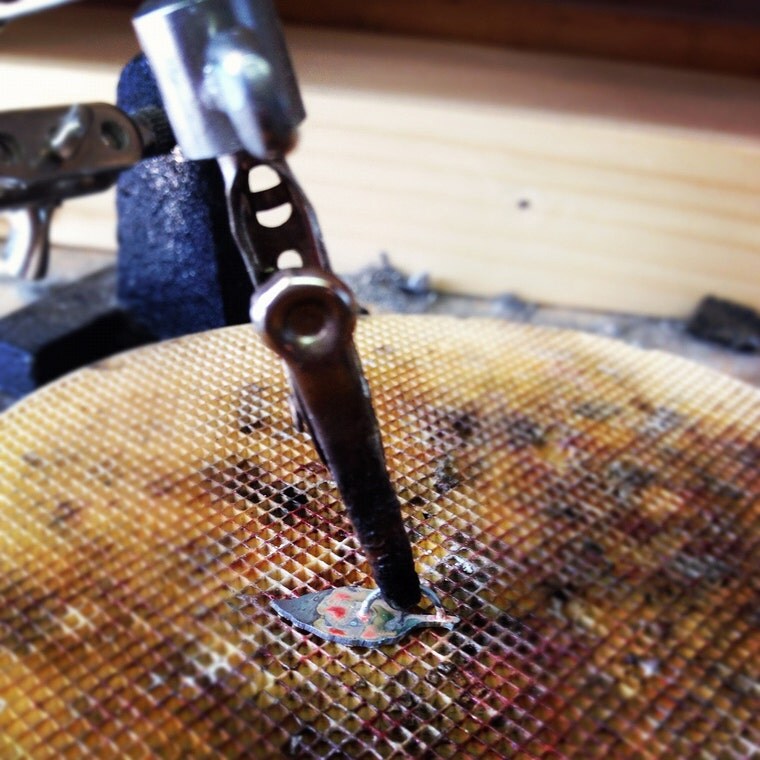 Jewelry Designed & Made By an Architect
I have my bachelors and masters in architecture, but I found my true calling when I picked up a jeweler's saw for the first time 5 years ago.
After taking jewelry classes while working as an architectural intern for a couple of years, I began selling my jewelry when I was living in Portland, Oregon. I was hooked to the connection I formed with each client to whom I would sell a piece. I couldn't believe that someone would spend money to own one of my creations, it was thrilling.
Right now I live in Montreal, Quebec, Canada where I was born and raised. I have a mostly messy studio in my one bedroom apartment that I share with my boyfriend and two dogs. It can get crowded, but we're happy.

Marie Khediguian, has a Master's degree in Architecture from McGill University. An inspired critical thinker, she brings her singular design signature to each cherished piece she produces. Her vision is to offer affordable, hand-crafted designs that
Shop Owner