Shop Owner

Racine, Wisconsin,
United States
Shop Info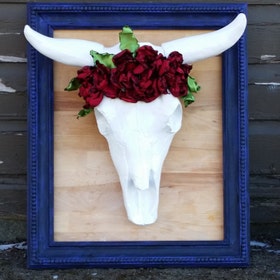 Item Reviews
Reviewed by amanda hammond

on March 16, 2015

Bewitching! Love it! Can't wait to wear it!

Reviewed by texdedhed

on March 5, 2015

Love this item. Arrived just as I ordered it. Prompt service too!

Reviewed by Longpaw

on January 30, 2015

Hey, it's very cool, thanks!

Reviewed by Cate Stasio

on January 16, 2015

Smaller than depicted, but nice

Smaller than depicted, but nice

Reviewed by Wendy Russell

on January 6, 2015

100% as described. Wonderful and quickly shipped! Thank you so much!

Reviewed by kevincmurphy

on December 23, 2014

Seller was courteous and fixed a mistaken order very promptly.

Reviewed by rosanne125

on September 23, 2014

I love this piece. I do a lot of costume sewing and will be wearing this often.

Reviewed by Robert Morton

on July 26, 2014

very cool addition to my collection, thanks!