Announcement Botanical and natural skincare | Luxury wigs for cosplay, daily wear and beyond

*Check out our FINAL SALE wig section to browse wigs that we will no longer be carrying! They are marked down as much as much as 80% off as we need to clear out a lot of our past styles to make room for glorious N E W styles, coming soon!

◇ WHOLESALE INQUIRIES:
We welcome wholesale orders! Contact us for quotes on our skincare products.

SOCIAL MEDIA

◇ Instagram:
@missvioletlace (instagram.com/missvioletlace)

◇ Facebook:
New product announcements, specials + more
http://www.facebook.com/pages/Miss-Violet-Lace/155556851164819

◇ Youtube: (wigs | hair | beauty)
youtube.com/missvioletlace
Announcement
Last updated on
Apr 27, 2016
Botanical and natural skincare | Luxury wigs for cosplay, daily wear and beyond

*Check out our FINAL SALE wig section to browse wigs that we will no longer be carrying! They are marked down as much as much as 80% off as we need to clear out a lot of our past styles to make room for glorious N E W styles, coming soon!

◇ WHOLESALE INQUIRIES:
We welcome wholesale orders! Contact us for quotes on our skincare products.

SOCIAL MEDIA

◇ Instagram:
@missvioletlace (instagram.com/missvioletlace)

◇ Facebook:
New product announcements, specials + more
http://www.facebook.com/pages/Miss-Violet-Lace/155556851164819

◇ Youtube: (wigs | hair | beauty)
youtube.com/missvioletlace
About
Botanical Beauty
Founded in 2010 as hair-oriented business, Miss Violet Lace expanded their offerings to include botanical hair, skincare and beauty products years later, made in their studio by hand, in small batches.

Krista and Sandy developed a small assortment of hair products for both wigs and real hair early on, and released a line of (facial) hair products designed for men thereafter. Subsequently, studying plants, herbs and their medicinal & remedial uses, they put their knowledge into practice by expanding into skincare and beautifying products in early 2015.

// At Miss Violet Lace, it is the belief that nature and skincare are symbiotic, which is why MVL products contain only the finest ingredients, with a focus on beneficial + nutritive, sourced-from-the-earth ingredients. Beautifying and caring for your body shouldn't mean sacrificing health and wellness.

We strive to use pure ingredients that may also be any number of the following, when possible and cost effective:
- Wild-crafted
-Ethically harvested
- Eco-friendly / Sustainable
- Certified organic

We do absolutely NO animal testing, nor do any of the companies we purchase ingredients from.

Almost all of our products are vegan, aside from a small assortment of products containing beeswax or carmine. We are working towards using only plant based wax in the future, and botanical beauty products that are all vegan friendly! <3


// LUXURY WIGS:
We want to break the misconception that wigs are something you wear to a party or for fun. While they can be enjoyed that way, our hair pieces offer so much more. They can be worn as an accessory, as interchangeable as fashion to suit your mood.

Our wigs look and feel realistic, and are designed to be worn as if they were your own hair. They do require special care, and with proper care they will last for a long time.

Our hair pieces are as comfortable and functional as they are fashionable, with an open weft cap design. They are breathable, and suitable for daily wear, individuals with medical conditions that affect hair growth, and they may also be worn for cosplay if desired.

We lovingly alter wigs and hair pieces by hand, and our work also involves deconstructed and reconstructed pieces, extensively hand cut, styled and redesigned to bring you a truly unique, high quality & glamorous hair piece that will last for years to come.

. . . . . . . . . . . . . . . . . . . . . . . . . . . . . . . .

Miss Violet Lace is run by Krista and Sandy, from southern Minnesota. Our home is nestled in the countryside, surrounded by field and forest, which are an ever-growing source of inspiration (and ingredients!).
Shop members
Krista

Owner, Designer, Photographer

Sandy

Owner, Designer, Shipper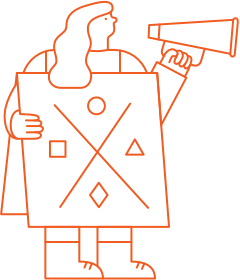 Shop policies failed to load
Try again