Announcement FOLLOW US ON FACEBOOK FOR MORE SPECIAL OFFERS!
https://www.facebook.com/maureenhaldemanjewelrydesigns

Please contact seller before purchase of any item to ensure availability & for discount where applicable.

I have been a long-time collector of vintage jewelry ... and the majority of the pieces I brought back from Europe are from the Art Deco & Art Nouveau periods.

Dress Clips were very popular, especially in Europe, from the 1920's through the 40's, and slipped in and out of fashion until the late 1950's. Good quality clips of unusual design are becoming increasing difficult to find ... and since I have some extraordinary ones I decided to give them a new lease on life by using them as wearable pendant necklaces and my vintage shoe buckles as stunning bracelets.

These ageless vintage beauties have a modern edge. They all look equally GREAT with a tee & jeans, as well as on the Red Carpet!
No matter how they are worn, these stunning pieces definitely make a statement!

I have recently added my collection of Vintage/Antique Buckles as bracelets ... all my buckles are unique & in excellent vintage condition. One was recently worn on the 2011 Emmy Red Carpet, but they are also very suitable for casual wear!

SEE MJH JEWELRY DESIGNS on facebook:
http://www.facebook.com/pages/MJH-JEWELRY-DESIGNS/199718671836?ref=ts


***Please contact seller before purchase of any item to ensure availability***

UPDATE JAN 2014
RETAIL:
BRACELETS ALSO AVAILABLE AT "LOIS LAMBERT FUNCTIONAL GALLERY OF ART" SANTA MONICA, CA
PENDANTS ALSO AVAILABLE AT FRED SEGAL, SANTA MONICA, CA
PENDANTS ALSO AVAILABLE AT MY SUGARLAND BOUTIQUE IN LONDON, UK

UPDATE SEPTEMBER/ OCTOBER 2010:

SEVERAL PIECES HAVE BEEN USED TO ACCESSORIZE JEFF GARNER'S PROPHETIK SS 2011 RUNWAY SHOW DURING FASHION WEEK IN LONDON & VANCOUVER (SEPT'10) ... AND ARE CURRENTLY BEING USED IN UPCOMING SHOWS.
MAY 2011 - MONACO CHARITY FILM FESTIVAL

PLEASE CONTACT ME BEFORE ORDERING ANY PENDANT TO MAKE CERTAIN OF ITS AVAILABILITY.




Please visit my photo page too:
<a href="http://fineartamerica.com/art/photographs/sunset/all" style="font: 10pt arial; text-decoration: underline;">sunset photos</a>
<a href="http://fineartamerica.com/art/photographs/impressionism/all" style="font: 10pt arial; text-decoration: underline;">impressionism photos</a>
<a href="http://fineartamerica.com/art/photographs/landscape/all" style="font: 10pt arial; text-decoration: underline;">landscape photos</a>
<a href="http://fineartamerica.com/art/all/flowers/greeting+cards" style="font: 10pt arial; text-decoration: underline;">flowers greeting cards</a>
<a href="http://fineartamerica.com/art/photographs/clouds/all" style="font: 10pt arial; text-decoration: underline;">clouds photos</a>
<a href="http://fineartamerica.com/art/photographs/cuba/all" style="font: 10pt arial; text-decoration: underline;">cuba photos</a>
<a href="http://fineartamerica.com/art/photographs/france/all" style="font: 10pt arial; text-decoration: underline;">france photos</a>
<a href="http://fineartamerica.com/art/photographs/paris/all" style="font: 10pt arial; text-decoration: underline;">paris photos</a>
Announcement
FOLLOW US ON FACEBOOK FOR MORE SPECIAL OFFERS!
https://www.facebook.com/maureenhaldemanjewelrydesigns

Please contact seller before purchase of any item to ensure availability & for discount where applicable.

I have been a long-time collector of vintage jewelry ... and the majority of the pieces I brought back from Europe are from the Art Deco & Art Nouveau periods.

Dress Clips were very popular, especially in Europe, from the 1920's through the 40's, and slipped in and out of fashion until the late 1950's. Good quality clips of unusual design are becoming increasing difficult to find ... and since I have some extraordinary ones I decided to give them a new lease on life by using them as wearable pendant necklaces and my vintage shoe buckles as stunning bracelets.

These ageless vintage beauties have a modern edge. They all look equally GREAT with a tee & jeans, as well as on the Red Carpet!
No matter how they are worn, these stunning pieces definitely make a statement!

I have recently added my collection of Vintage/Antique Buckles as bracelets ... all my buckles are unique & in excellent vintage condition. One was recently worn on the 2011 Emmy Red Carpet, but they are also very suitable for casual wear!

SEE MJH JEWELRY DESIGNS on facebook:
http://www.facebook.com/pages/MJH-JEWELRY-DESIGNS/199718671836?ref=ts


***Please contact seller before purchase of any item to ensure availability***

UPDATE JAN 2014
RETAIL:
BRACELETS ALSO AVAILABLE AT "LOIS LAMBERT FUNCTIONAL GALLERY OF ART" SANTA MONICA, CA
PENDANTS ALSO AVAILABLE AT FRED SEGAL, SANTA MONICA, CA
PENDANTS ALSO AVAILABLE AT MY SUGARLAND BOUTIQUE IN LONDON, UK

UPDATE SEPTEMBER/ OCTOBER 2010:

SEVERAL PIECES HAVE BEEN USED TO ACCESSORIZE JEFF GARNER'S PROPHETIK SS 2011 RUNWAY SHOW DURING FASHION WEEK IN LONDON & VANCOUVER (SEPT'10) ... AND ARE CURRENTLY BEING USED IN UPCOMING SHOWS.
MAY 2011 - MONACO CHARITY FILM FESTIVAL

PLEASE CONTACT ME BEFORE ORDERING ANY PENDANT TO MAKE CERTAIN OF ITS AVAILABILITY.




Please visit my photo page too:
<a href="http://fineartamerica.com/art/photographs/sunset/all" style="font: 10pt arial; text-decoration: underline;">sunset photos</a>
<a href="http://fineartamerica.com/art/photographs/impressionism/all" style="font: 10pt arial; text-decoration: underline;">impressionism photos</a>
<a href="http://fineartamerica.com/art/photographs/landscape/all" style="font: 10pt arial; text-decoration: underline;">landscape photos</a>
<a href="http://fineartamerica.com/art/all/flowers/greeting+cards" style="font: 10pt arial; text-decoration: underline;">flowers greeting cards</a>
<a href="http://fineartamerica.com/art/photographs/clouds/all" style="font: 10pt arial; text-decoration: underline;">clouds photos</a>
<a href="http://fineartamerica.com/art/photographs/cuba/all" style="font: 10pt arial; text-decoration: underline;">cuba photos</a>
<a href="http://fineartamerica.com/art/photographs/france/all" style="font: 10pt arial; text-decoration: underline;">france photos</a>
<a href="http://fineartamerica.com/art/photographs/paris/all" style="font: 10pt arial; text-decoration: underline;">paris photos</a> No items listed at this time
Reviews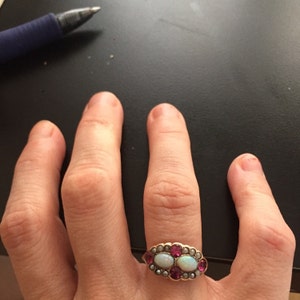 Dear Maureen :))) Finally i got my beautiful ring!! Thank you so much for keep tracking this for me. it is definitely a lovely and unique ring! I will surely come back again! highly recommended shop!!

Fast shipping. Beautiful items. Thanks!
Shop policies
Last updated on
March 29, 2013
Over the years on my travels abroad I have collected vintage dress clips & shoe buckles. The majority of this collection is from from the Art Deco & Art Nouveau periods.
Wanting these beautiful vintage pieces to be appreciated in updated style, I have made them into wearable necklaces & bracelets, giving them a new lease on life!

Wearing a single pendant or several at a time at different lengths and on a variety of chains is a wonderful way to express your own personal style ... and all the pieces look equally GREAT worn casually with a tee & jeans, as well as on the Red Carpet!

No matter how they are worn, these stunning vintage pieces definitely make a statement!

* All necklaces & bracelets come with black velvet pouch for safe keeping ... and complimentary gift box & ribbon

* Please keep in mind that all pieces are genuine antiques, ranging from early 1900 through the 1940s. They are not brand new pieces of jewelry and have a vintage appearance that I have chosen to leave as is and not mask with plating and polishes. Chains and finding are not vintage; I use various styles in keeping with the appearance of vintage piece used.

*** Please Note ***
Photographs have been enlarged in order to clearly show detail. Please see measurements in each description for accurate size of each piece.

Some jewelry is on display so please contact me prior to any order to ensure piece is still available.
Accepted payment methods
Payment
Several pieces are on display so please contact me prior to any order to ensure piece is still available.

Please pay with PayPal. Item will usually ship within 3 work days after payment has been received.
Shipping
All shipping charges are for US Priority Mail ... insurance is included in Domestic Shipping only!

* * * International Buyers - Please Note:

International Priority Mail no longer offers insurance. Item must be shipped by Express Mail to qualify for insurance & tracking. If you are an overseas buyer- I will ship Priority or 1st Class mail (contact me for cost of 1st Class postage postage) BUT BY CHOOSING THIS OPTION YOU ARE AGREEING TO TAKE THE RISK OF LOSS OR DAMAGE. Without insurance/tracking I CAN NOT be responsible for something out of my control. I will of course ship International Express which is insurable and trackable; I prefer this option for your protection and mine. Let me know your preference.

Import duties, taxes, and charges are not included in the item price or shipping cost. These charges are the buyer's responsibility.
Refunds and Exchanges
If for any reason, you choose to return your purchase, please contact me and I will accept returns within 7 days from date of purchase. Buyer is responsible for return shipping & insurance.
Since all pieces are one-of-a kind, I must withhold 10% from purchase price and can only issue partial refund when item is received by me and is in its original condition.
Return shipping to be paid by buyer.
Shipping is never refunded.
Additional policies and FAQs
*** Several pieces are on display so please contact me prior to any order to ensure piece is still available.

Please contact me with any questions regarding this item. I will be glad to answer all questions ASAP!