Announcement **Introducing a new jewelry line named "Wings" **
This jewelry line is very special to me. It is inspired by the beautiful fantasy story "Wings", written by Dennis Lowery. After I finished reading it, I could not get it out of my mind; it had touched my heart. And when something has that kind of an impact; it usually results in me trying to create something tangible...
Only this time there was no stopping after one or two pieces. It became a series of jewelry, based on different events in the story."

Reading the story, Wings... will help you understand the context of this but I'll share with you its important theme. Over the course of life we all cry. Sometimes because we're sad, perhaps bereft... but other times it's because we're happy... the deep kind that touches the wellspring of your soul. The most important thing to realize is that sad times, and sadness, is transitory.

But only if we believe and have faith in what's good inside us. And we have to be willing to try though we may fail. That more than anything gets you through tough times, tragedy... and even when you feel no one loves you because of who you are... or sometimes... who you're not. That's external, though. Once you realize you control your life, find a yearning belief in self and what you can do... then you can make good things happen in life.

Sadness turns to joy. And you can fly... leaving a rainbow behind you. Just like the fairy in Wings.... In the pieces I share with you I've captured that life changing, life affirming, transition with these elegant, handcrafted, pieces of jewelry. Hold them in your hand, wear them, know their meaning and if it's a sad day... just know that the happy ones are there for you, too.

~~~~~~~~~~~~~~~~~~~~~~~~~~~~~~~~~~~~~~~~~~~~~~~~~~~~~~~~~~~~~~~~~~


Ranging from Feminine and Delicate to Bold and Outspoken - are words best to describe my style of jewelry creations, and the women that enjoy wearing them...
~ All jewelry is non-allergic ~

Inspired by Marie-Antoinette, Marilyn Monroe, Audrey Hepburn, old movies, Fairytales, my mom, nature and the delicate beauty of birds and butterflies, flowers and lace.

Every item is designed and handmade by me, and guaranteed OOAK (One Of A Kind). I've never enjoyed repeating myself, so I only make everything once.


~~~~~~~~~~~~~~~~~~~~~~~~~~~~~~~~~~~~~~~~~~~~~~~~~~~~~~~~~~~~~~












~~~~~~~~~~~~~~~~~~~~~~~~~~~~~~~~~~~~~~~~~~~~~~~~~~~~~~~~~~~~~~~~
Be daring, be different, be impractical, be anything that will assert integrity of purpose and imaginative vision against the play-it-safers, the creatures of the commonplace, the slaves of the ordinary!

~Sir Cecil Beaton
Announcement
**Introducing a new jewelry line named "Wings" **
This jewelry line is very special to me. It is inspired by the beautiful fantasy story "Wings", written by Dennis Lowery. After I finished reading it, I could not get it out of my mind; it had touched my heart. And when something has that kind of an impact; it usually results in me trying to create something tangible...
Only this time there was no stopping after one or two pieces. It became a series of jewelry, based on different events in the story."

Reading the story, Wings... will help you understand the context of this but I'll share with you its important theme. Over the course of life we all cry. Sometimes because we're sad, perhaps bereft... but other times it's because we're happy... the deep kind that touches the wellspring of your soul. The most important thing to realize is that sad times, and sadness, is transitory.

But only if we believe and have faith in what's good inside us. And we have to be willing to try though we may fail. That more than anything gets you through tough times, tragedy... and even when you feel no one loves you because of who you are... or sometimes... who you're not. That's external, though. Once you realize you control your life, find a yearning belief in self and what you can do... then you can make good things happen in life.

Sadness turns to joy. And you can fly... leaving a rainbow behind you. Just like the fairy in Wings.... In the pieces I share with you I've captured that life changing, life affirming, transition with these elegant, handcrafted, pieces of jewelry. Hold them in your hand, wear them, know their meaning and if it's a sad day... just know that the happy ones are there for you, too.

~~~~~~~~~~~~~~~~~~~~~~~~~~~~~~~~~~~~~~~~~~~~~~~~~~~~~~~~~~~~~~~~~~


Ranging from Feminine and Delicate to Bold and Outspoken - are words best to describe my style of jewelry creations, and the women that enjoy wearing them...
~ All jewelry is non-allergic ~

Inspired by Marie-Antoinette, Marilyn Monroe, Audrey Hepburn, old movies, Fairytales, my mom, nature and the delicate beauty of birds and butterflies, flowers and lace.

Every item is designed and handmade by me, and guaranteed OOAK (One Of A Kind). I've never enjoyed repeating myself, so I only make everything once.


~~~~~~~~~~~~~~~~~~~~~~~~~~~~~~~~~~~~~~~~~~~~~~~~~~~~~~~~~~~~~~












~~~~~~~~~~~~~~~~~~~~~~~~~~~~~~~~~~~~~~~~~~~~~~~~~~~~~~~~~~~~~~~~
Be daring, be different, be impractical, be anything that will assert integrity of purpose and imaginative vision against the play-it-safers, the creatures of the commonplace, the slaves of the ordinary!

~Sir Cecil Beaton No items listed at this time
Reviews
No reviews in the last year

I love the story about the antique pieces that went into making this. All the detail made it perfect for me. Elegant is the only way to describe it. I feel lovely when I wear it. The maker was very communicative and kind. The packaging was very nice, definitely gift worthy and the shipping was very fast given how far it came. I've since bought several more pieces for myself and friends as gifts. The maker is generous in shipping directly to others for me.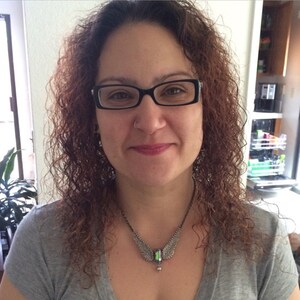 Purchased this little gem for my daughter in law as a gift. It's so beautiful on her. I love the style, colors everything about it. My next purchase is for me😊. Oh & the cute part the jewelry came with instructions I love it! Customer for life😍
Shop policies
Last updated on
October 19, 2012
This is my first attempt at seriously selling my creations with my very own label MoodsWingz Designs. I would like to thank my dear friends for their encouragement to open my Etsy shop and believing in my abilities.
Accepted payment methods
Accepts Etsy Gift Cards and Etsy Credits
Payment
For overseas customers Paypal only
For European customers: Paypal or banktransfer.
Shipping
All items will be carefully wrapped and shipped within 2-4 days,after payment received.

Shipping costs on all my items are 50% of the actual amount that I pay for shipping at the postoffice.
Refunds and Exchanges
Sorry, no refunds or exchanges.

I cannot be responsible for items once they leave my hands at the postoffice.
Additional policies and FAQs
I personally gift-wrap every item before taking it to the postoffice. If you would like me to send it to a friend as a gift, please let me know by etsy convo - also if you would like to add a personal note. Free of charge - of course!