Announcement Be sure to check out the "Under $10" section to the left for discontinued styles, all under $10! Use coupon code SHIPMEFREE for free shipping on domestic orders over $50. Current turnaround time on orders is approx 3 business days...i.e. - you order Monday, and I ship by Wednesday!

Everything in my shop is marked down, as I slowly reduce my inventory and bead stash.

For behind the scenes pics and sneak peeks, follow me on instagram! @myselvagedlife

Welcome to MySelvagedLife, where you will find unique, unusual, eclectic, humorous, sometimes alarming, and always conversational jewelry for women and men. African, Tribal, Persian, Geometric, and Nautical pieces; Woodland, Nature-Inspired and Seasonal themes, elegant wedding choices and quirky and cute pieces perfect for gift giving, or for keeping for yourself! All items come in a brown kraft box, each uniquely wrapped with upcycled papers and tied with contrasting washi tape, seam binding, or ribbon. I'll happily include a special note from you and will ship directly to the recipient.

Please stop in often, as I'm continuously creating new and original pieces from eclectic, interesting, and otherwise pretty things! There's also lots of semi-precious gemstones, vintage lucite and glass trade beads from around the globe, and antiqued, patinaed, or oxidized base metals sterling silver.

=========================================

I can also be found at the following sites:
www.myselvagedlife.com
http://tributarygoods.com/collections/my-selvaged-life

===================================================

Become a fan on facebook, to keep up-to-date on new items and sales!
http://www.facebook.com/MySelvagedLife

=========================================

Instagram: http://instagram.com/myselvagedlife

=========================================

Follow me on Twitter!
http://twitter.com/#!/Myselvagedlife

=========================================
Announcement
Last updated on
Dec 30, 2015
Be sure to check out the "Under $10" section to the left for discontinued styles, all under $10! Use coupon code SHIPMEFREE for free shipping on domestic orders over $50. Current turnaround time on orders is approx 3 business days...i.e. - you order Monday, and I ship by Wednesday!

Everything in my shop is marked down, as I slowly reduce my inventory and bead stash.

For behind the scenes pics and sneak peeks, follow me on instagram! @myselvagedlife

Welcome to MySelvagedLife, where you will find unique, unusual, eclectic, humorous, sometimes alarming, and always conversational jewelry for women and men. African, Tribal, Persian, Geometric, and Nautical pieces; Woodland, Nature-Inspired and Seasonal themes, elegant wedding choices and quirky and cute pieces perfect for gift giving, or for keeping for yourself! All items come in a brown kraft box, each uniquely wrapped with upcycled papers and tied with contrasting washi tape, seam binding, or ribbon. I'll happily include a special note from you and will ship directly to the recipient.

Please stop in often, as I'm continuously creating new and original pieces from eclectic, interesting, and otherwise pretty things! There's also lots of semi-precious gemstones, vintage lucite and glass trade beads from around the globe, and antiqued, patinaed, or oxidized base metals sterling silver.

=========================================

I can also be found at the following sites:
www.myselvagedlife.com
http://tributarygoods.com/collections/my-selvaged-life

===================================================

Become a fan on facebook, to keep up-to-date on new items and sales!
http://www.facebook.com/MySelvagedLife

=========================================

Instagram: http://instagram.com/myselvagedlife

=========================================

Follow me on Twitter!
http://twitter.com/#!/Myselvagedlife

========================================= No items listed at this time
About
It Started with a Sundance Catalog...
Hi, I'm Heather, thanks for coming here to read more about me! I've been creating jewelry since the late 90's. I take after my late mother whose mantra was always, "Oh, I could make that." And she did. She sewed, quilted, embroidered, did stained glass and pottery, refinished furniture....you name it. I learned a lot from her, and developed the "oh, I could make that" mantra as well. So, when I was in my late twenties and got my first Sundance Catalog in the mail, filled with GORGEOUS, amazing, sterling silver and gemstone jewelry that I could NEVER afford, I said.... "hmmm....I wonder if I could make that?" One visit to the gem and bead shop, and a couple classes and I was hooked. I created jewelry for myself and for family and friends, and started consigning to shops in Atlanta (where I lived at the time), Chattanooga, Nashville, and Knoxville.

All the beads and wire and pliers were packed up in 2004 though, when I got married, pregnant and moved to Connecticut. I didn't touch my bead stash until 2008. New baby, new house, new husband, new friends, then another new baby, an ailing father – my creative needs were pushed far back behind more important matters and people who needed me. My creative urges were indulged only by perusing Martha Stewart magazine and it was because of an advertisement in Martha Stewart Living that I found Etsy.

My husband was the only one working, so I saw an opportunity to try to bring in some money. I had been sewing a lot; making toddler apparel and accessories from re-purposed sweaters, and also creating handmade fairy dolls. I called my shop "MySelvagedLife" because I truly felt I had lost myself in the past few years. I loved my family dearly, but I needed something for ME, so I felt this was a chance to "salvage" the creative being I really was. Since I was listing sewn items, I did a play on words, using the word "salvage" to "selvage", meaning (per Webster's) "an edge (as of fabric or paper) meant to be cut off and discarded" THAT is where my shop name came from.

Needless to say, my photography stunk, and no one wanted to buy my toddler clothes OR fairy dolls. "Why don't you start making your jewelry again?" my mother asked. "You could sell that on Etsy."
Now why the heck hadn't that occurred to me?

5 years and a lot hard work later, MySelvagedlife is a successful business. On average, I work about 10 hours a day, every day. When I'm not filling orders or shipping them, I learn new things by taking metal smithing classes, experimenting with hot and cold patinas, trying out new techniques and constantly searching the internet and gem shows for the elements in my creations. I don't have a specific "style" - I just love so many things, and can't be tied down to one type! One will find creations in my shop that are made with vintage Swarovski crystals from the 50's, antique keys, gorgeous gemstones and crystals, modern geometric metal elements, African trade beads, Goth, Victorian, Steampunk, etc. My favorites are unique, repurposed creations made from an old tangled wind chime, scraps of chain, or the disassembled jewelry inherited by my mother, who has unfortunately passed away, but was my first Etsy customer and ardent supporter.

Owning your own online business can be lonely, but Etsy is my "water cooler" where I not only carry out my business, but where I bond with my virtual "co-workers" and colleagues – other Etsy shop owners. We support each other, give advice, toss ideas around, brainstorm.....These are the elements that have made my Etsy shop successful. Having a supportive husband and family is just icing on the cake. :)

Follow me on Instagram: https://instagram.com/myselvagedlife/

Find me in this fantastic collective of artists and craftspeople; Tributary Goods: http://tributarygoods.com/collections/my-selvaged-life

Photography courtesy of Denise Gammell Photography www.denisegammellphotography.com
Shop members
Heather Torre

Owner, Maker, Designer, Photographer, Supply Hoarder

Hi, I'm Heather. I Make ALL the things.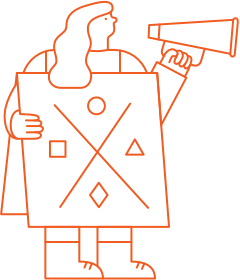 Shop policies failed to load
Try again