Announcement NUDES AND SHOES ACCEPTS DIRECT CHECKOUT AND ETSY GIFT CARDS.
EARN THANK YOU COUPON CODES ON ALL PURCHASES $25+. NO EXPIRATION DATES.

Thank you for visiting my store, Nudes and Shoes. I am Carolyn Weltman, a British painter living and working in New York City. My work includes representational erotica. Beautiful women, men, transgenders and loving couples.

Open edition prints, limited edition prints as well as original drawings and paintings.

Gift sets in different sizes at reduced costs per print.

All of my beautiful drawings of men, women and couples are available as unframed open edition prints sized 8.5" x 11"; 11" x 14"; or 13" x 19" packed on boards inside acid free cellophanes. I also offer most of my artworks as print on stretched and unstretched canvas or on 100% cotton rag paper in larger sizes up to 72" on the longest side.

My HAND DECORATED range of "Ooooh Shoes! 4" x 6" mixed media prints decorated with enamels and sparkly stuff. Created on archival matte paper, packed on a backing board and protected with an acid free clear cellophane. All shoes are signed by the artist. Purchase a set of three for a lovely holiday gift.

Visit my profile for more information on me and my work and visit my website at www.artforengineers.com. Please convo me if you are interested in either custom or commissioned work.

Studio visits are by appointment only. New York City locals and visitors welcome. Pay a visit to my studio to see my larger works and learn how I create. I am located in midtown Manhattan. Please convo or email me at sophithetinylion [!at] hotmail.com for more information.

Sign up for my mailing list by sending me a convo or writing to me at carolyn [!at] artforengineers.com. Or sign up directly at www.artforengineers.com
Announcement
Last updated on
Apr 14, 2016
NUDES AND SHOES ACCEPTS DIRECT CHECKOUT AND ETSY GIFT CARDS.
EARN THANK YOU COUPON CODES ON ALL PURCHASES $25+. NO EXPIRATION DATES.

Thank you for visiting my store, Nudes and Shoes. I am Carolyn Weltman, a British painter living and working in New York City. My work includes representational erotica. Beautiful women, men, transgenders and loving couples.

Open edition prints, limited edition prints as well as original drawings and paintings.

Gift sets in different sizes at reduced costs per print.

All of my beautiful drawings of men, women and couples are available as unframed open edition prints sized 8.5" x 11"; 11" x 14"; or 13" x 19" packed on boards inside acid free cellophanes. I also offer most of my artworks as print on stretched and unstretched canvas or on 100% cotton rag paper in larger sizes up to 72" on the longest side.

My HAND DECORATED range of "Ooooh Shoes! 4" x 6" mixed media prints decorated with enamels and sparkly stuff. Created on archival matte paper, packed on a backing board and protected with an acid free clear cellophane. All shoes are signed by the artist. Purchase a set of three for a lovely holiday gift.

Visit my profile for more information on me and my work and visit my website at www.artforengineers.com. Please convo me if you are interested in either custom or commissioned work.

Studio visits are by appointment only. New York City locals and visitors welcome. Pay a visit to my studio to see my larger works and learn how I create. I am located in midtown Manhattan. Please convo or email me at sophithetinylion [!at] hotmail.com for more information.

Sign up for my mailing list by sending me a convo or writing to me at carolyn [!at] artforengineers.com. Or sign up directly at www.artforengineers.com No items listed at this time
About
"I am holding out my heart to you. If you are brave and hold out your heart too, One day our hearts will spread all over the world."
I began my career as an artist by selling my work on the street in New York City. Selling outside is akin to selling in the largest art gallery in the world. Thousands of people were able to see my work and it led to my work being shown in several galleries, picked up by magazines and publications and led to many and varied opportunities as well as sales.

I opened my store in Etsy in 2008 and have once again been successful in introducing my erotic art to a wide variety of clients. Etsy has shown me a new way of selling my work and has provided many other opportunities such as shows and commissions.

Commissions are a favourite part of my work. I love to work directly with a client so that together we can create something lovely. Please do contact me if you are interested in working with me to make a beautiful drawing or painting of yourself or of you and a loved one.

My artist's statement ...

My paintings and drawings set free my innermost thoughts and ideas concerning everyone's outermost thought or idea – that of themselves and the figure they cut in the world. I bring together the idea I have of the human figure with an idea had by the person to whom that figure belongs. I create it in a piece of art which then resonates with another person who displays my work to their world in their living space. Three people, at least, bound by acceptance of a single idea that honours inner, corporeal, and outer worlds.

Movement has become a central element in my works. The characters in my paintings and drawings are powerful and made only more so for enduring how I would portray them. Consider the exquisite kinesis, the throb of a body captured in bondage, and compare to it the exuberant trajectories of the trapeze artist, glorious dancers in air. Draw them both into the perfectly disciplined stop-motions of the danseuse or the athlete. Sense all of it in the break of a fallen boxer's breath as taut muscles pause to reignite. All slices of stilled, economical motion, exploring the inner idea, the corporeal feeling, and the outer expression, all outside of time.

My intention is to bring you, the viewer, into that slice, into the exploration, and out of time. And in the end, my work is about self acceptance, that our bodies, minds and souls are to be honoured.

Thank you for visiting my store.
Shop members
Carolyn Weltman

Owner, Maker, Artist, Painting, Drawing, Mixed Media

A painter and poet using oils, watercolours, mixed media to illustrate my innermost thoughts and ideas. Starting on the streets of New York City's famous Soho art district and Union Square Art Market, my work is now widely published and collected.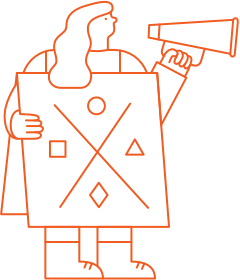 Shop policies failed to load
Try again