Announcement ~Greetings! Welcome to +Opal Moon Designs+ Etsy Shop!
****************************************************************
LATEST UPDATES: April 26, 2016: 🎪 The Renaissance Pleasure Faire is here! I'm excited to launch my new MENSWEAR pieces, along with NEW women's separates that are super versatile and fun to wear. My shop is now updated with NEW cloaks and ponchos! More will be added soon, so stay tuned in and take a peek.....
+
★ Clearance/FINAL SALE on select designs in my shop that I will no longer be making. Just 1 or 2 sizes are left of each design.. FINAL SALE items= 50% off!
+
★ SHOP OM NEXT AT:
The Original Renaissance Pleasure Faire
April 9 through May 22, 2016
10 am to 7 pm
http://www.renfair.com/socal/
+
★ My latest work, a short fashion film titled: OM: SPECTRUM is available online for your viewing pleasure! The 4 minute video shows a variety of ensembles, cataloging highlights from the entire Opal Moon Spectrum.

https://vimeo.com/129328541

https://youtu.be/8rvy4Xc1AGs

★ FOLLOW OM ONLINE HERE:
FACEBOOK: https://www.facebook.com/OpalMoonDesigns
INSTAGRAM: @opalmoondesigns #opalmoondesigns
TWITTER: https://twitter.com/OpalMoonDesigns
WEBSITE: http://www.opalmoondesigns.net
+
★ GIFT CERTIFICATES ARE AVAILABLE!
Tis the Season.. Give your special someone the gift to be uniquely feminine and empowered with an Opal Moon gift card. You can find gift cards of various amounts in my Etsy shop.
+
★ CUSTOM: Need anything custom? Get your orders in now and I can deliver within 2-3 months time as long as its an established design of mine.
+
Thanks for stopping by~
Namaste,
~Kerrie
***************************************************************
**+Opal Moon Designs+ by costume designer Kerrie Kordowski~
Announcement
Last updated on
Apr 26, 2016
~Greetings! Welcome to +Opal Moon Designs+ Etsy Shop!
****************************************************************
LATEST UPDATES: April 26, 2016: 🎪 The Renaissance Pleasure Faire is here! I'm excited to launch my new MENSWEAR pieces, along with NEW women's separates that are super versatile and fun to wear. My shop is now updated with NEW cloaks and ponchos! More will be added soon, so stay tuned in and take a peek.....
+
★ Clearance/FINAL SALE on select designs in my shop that I will no longer be making. Just 1 or 2 sizes are left of each design.. FINAL SALE items= 50% off!
+
★ SHOP OM NEXT AT:
The Original Renaissance Pleasure Faire
April 9 through May 22, 2016
10 am to 7 pm
http://www.renfair.com/socal/
+
★ My latest work, a short fashion film titled: OM: SPECTRUM is available online for your viewing pleasure! The 4 minute video shows a variety of ensembles, cataloging highlights from the entire Opal Moon Spectrum.

https://vimeo.com/129328541

https://youtu.be/8rvy4Xc1AGs

★ FOLLOW OM ONLINE HERE:
FACEBOOK: https://www.facebook.com/OpalMoonDesigns
INSTAGRAM: @opalmoondesigns #opalmoondesigns
TWITTER: https://twitter.com/OpalMoonDesigns
WEBSITE: http://www.opalmoondesigns.net
+
★ GIFT CERTIFICATES ARE AVAILABLE!
Tis the Season.. Give your special someone the gift to be uniquely feminine and empowered with an Opal Moon gift card. You can find gift cards of various amounts in my Etsy shop.
+
★ CUSTOM: Need anything custom? Get your orders in now and I can deliver within 2-3 months time as long as its an established design of mine.
+
Thanks for stopping by~
Namaste,
~Kerrie
***************************************************************
**+Opal Moon Designs+ by costume designer Kerrie Kordowski~ No items listed at this time
About
Costume designer and owner of Opal Moon Designs, Kerrie Kordowski offers "Threads To Transform Your Spirit."
My mission: To transform and empower women, while instilling strength, beauty, form, and function.

Inspired by ancient mythology and science fiction, I am passionate about creating comfortable, striking garments of high quality that showcase a vision of both boldness and elegance. Each garment, is handmade in Los Angeles, CA and labeled either "one of a kind" or "limited edition" to ensure genuine originality.

After much success since opening my shop here on Etsy in 2009, I am forever grateful for the growth and continued support from all my loyal customers around the globe. Through domestic & international sales, my handmade, signature "Tribal Sci Fi" inspired looks have reached so many that I never thought was possible. With all this, I have finally been granted the time and space to move my studio from downtown LA to a much more private home studio, just outside of LA in the Santa Monica Mountains. Returning to nature after many years away is what my heart is now longing for over the hustle & bustle of urban surroundings from SF to LA, which I have surrounded myself with since starting OM in 1999.

I am eternally grateful to now be able to share and expand my work force outside of downtown, LA. I now have sewing assistants to help me with the production sewing on the east side, while I am surrounded by the beauty from the ocean to canyons to inspire and motivate me to design & create on the west side.

My main focus now is to continue to grow while nurturing my "gypsy" spirit and taking +OM+ on the road. I'm most passionate about bringing my wares to you within my enchanting, bedouin tent atmosphere I've created for the Renaissance Faire most specifically. You can find out my show schedule via my website (www.opalmoondesigns.net) or via FB (https://www.facebook.com/OpalMoonDesigns).

As an alternative, I also offer private, home studio appointments available for bridal, and custom costume fittings. You can email me to discuss your initial ideas and from there we can schedule an appointment to meet in person.

Last but not least, I must mention another still another favorite part of my business: I am also available to costume design your film &/or commercial productions. I've been employed by the film industry as a freelance designer for 10 years now. I truly enjoy the autonomy to make creative, yet executive decisions. Uninhibited storytelling through clothing design is my passion!

Being a costume designer at heart, I simply love telling stories through the clothing that I create. Please let me help you tell YOUR story. You are welcome to visit my traveling shop or if you prefer, make an appointment for a private, custom fitting: whether costume, bridal or fashion.

Please email me for custom inquiries and/or a private appointment:
kerrie [!at] opalmoondesigns.net

With sincere gratitude,
Kerrie Kordowski
Shop members
Kerrie Kordowski

Owner, Creator, Curator

Kerrie Kordowski is the woman behind Opal Moon Designs and also a professional costume designer in the motion picture industry based in Los Angeles, CA. Chiefly inspired by medieval history, ancient mythology, and science fiction/fantasy novels, Kerrie describes her style as: Tribal Sci-Fi.
Local
Find OpalMoonDesigns at the following upcoming market!
Southern California Renaissance Faire

Santa Fe Dam Recreation Area, 15501 Arrow Hwy

Irwindale, CA

Apr 9–May 22

The Renaissance, to be "reborn", a time when individuals celebrated the awakening of a new idea, when light was let into darkness. The Renaissance Pleasure Faire celebrates the "spirit" of this period of history ~ where people have the willingness to try anything and everything. We offer the public an opportunity to experience a true Renaissance of our Renaissance, one that was introduced more than 50 years ago. The faire provides you a cornucopia of diversity where we are unified in inviting our guests to enjoy an environment we have created to escape from the stresses and demands of the modern day. We embrace cutting edge performances, artisans, flavors and culinary delights from the past and the future…………these are the things, which propel us into advanced forward thinking. We are historically based with a twist of modern fusion. We are 53 years strong;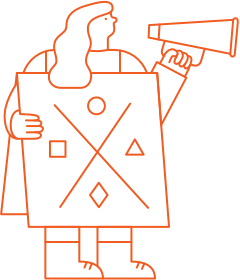 Shop policies failed to load
Try again