Reviews
No reviews in the last year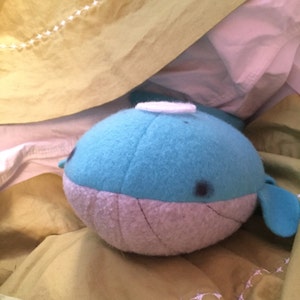 So cute!! He was made and arrived much quicker then I thought. He's fitting right in on my bed!

Super cute! I literally said "I want cat ears for every day of the week" and then found this listing for all of the colors, and I love them. Nice quality, the clip is really easy to use, and the fabric is soft. Seller was good with responding as well, would buy from this shop again. Thanks a lot!
Shop policies
Last updated on
January 19, 2014
Hello! These are my shop policies and I ask that you please follow them for a smooth transaction between both you and I.

First and foremost, this is a handmade, fan-art shop. Everything sold and made here is artwork, not mass produced, company made items. Therefore everything seen here is to be treated and viewed as such, artwork. Each piece is made individually and so each is a new different piece of fan-art.

All characters that inspire my works are of course copyright to their original owners and I do not claim any rights to them, simply making and sharing my artistic impressions and inspirations of them. Made by the fan, for the fans! Thank you.
Accepted payment methods
Accepts Etsy Gift Cards and Etsy Credits
Payment
Payment must be made at time of purchase. If you purchase, you must pay. Item will be started once payment has been made in full and credited to my PayPal account. (This means if you pay via E-check, your item is not started until the check clears, when your e-check clears, this the the actual date of purchase.)

I accept both PayPal AND Direct Check Out now. =]
Shipping
I mark "merchandise" on ALL customs forms, you are responsible for your own countries' customs charges.

I believe that no one should be hosed for shipping and so I try to be as fair with shipping costs as possible. Those costs are based on my local post office, and you can get a shipping discount for buying multi items in one order.

You may upgrade to and shipping you would like, for an extra charge. As for this. I can also include insurance and shipping confirmation if you would like to pay for that.

I only ship by USPS. Sorry if you prefer something else.

Your shipping cost:
$1.50 - bubble protected envelope
$2.20 - Shipping cost
$0.80 - Shipping confirmation
(this is for example, not all items have this cost)

This is how the shipping cost is broken into for USA. All will have shipping confirmation included.

I only make shipments this semester on Saturdays. I am not able to get out of class/work in time before the post office closes. Please understand this.
Refunds and Exchanges
I do not give refunds, once you make the purchase, it is FINAL. This especially applies if the item is already made and ready to ship.

Refunds can only be made if there is something wrong with your item, upon receiving it. This must be timestamped in a photo of what is wrong within the day you open it from the package, or 5 days after original shipping date. Remakes can be made instead of refunds.

For a remake or refund, you must send me back the item, with you paying for shipping. If I find it legit, I will give you free shipping when I send the remake.

Sorry, no returns.

Due to this no return policy, PLEASE contact me before buying an item instead of buying and item and then asking questions about it. I am happy and willing to tell you any and everything you need to know about an item before purchase. If you find that you had questions about your item, and it was not to your liking, then you want to return it because you did not ask before you bought, then I not only must feel bad because I do not accept returns, but then, even if I do accept it (THIS IS RARE!!!) I have to go through the hassle of a refund, and I still owe those fees to Etsy, the re-listing fee AND the 3% from when you purchased the item. PLEASE contact me with questions before you buy. Once you buy, you have made a commitment to purchase that item. Thank you! =]

No refunds or remakes on final sale items such as specials or prototypes. You are made aware of the circumstances at the time of purchase.

If you send me the wrong measurements or you buy one size fits most and do not read the measurements on them, you cannot get a refund or remake. Read everything before buying. I cannot stress this enough.

If you send me measurements and your item is not made to your size, send me a photo of this item with a measuring tape showing the mistake in sizing and I will refund or remake your item.

I DO NOT LIKE TO DO THIS: Under VERY RARE circumstances, I will give a refund/cancel the order. (If the item is not yet made and materials not yet bought), but know that I WILL be forced to leave NEGATIVE feedback before canceling the transaction. Negative feedback is there for a reason. I am sorry, but It WILL be done. Thank you for understanding.
Additional policies and FAQs
I will take custom orders, but you must contact me for this. You can contact me at my e-mail. TLKeyblade [!at] aol.com or note me on my DA, http://www.pakajunatufty.deviantart.com .

Please allow 2 weeks for ALL orders. Large plushes may take up to a month per plush. If your order exceeds 2 weeks since payment, please contact me. Please DO NOT contact me wondering where your order is if it has not yet exceeded 2 weeks since payment.

None of my items may be sold back for ANY profit, you MAY sell back for exact bought price but you cannot re-sale for profit, reports will be made to all sites involved if this is found to be the case.

Although you buy and own the item, you MUST give credit to me as the artist wherever you are, you MAY NOT claim this work as your own. Anyone found to be claiming my works as their own will be subject to art theft reporting on all sites involved. My works ARE protected by a creative commons copyright license.

I am not a professional! I am simply a girl with a sewing machine, do not expect store or professional quality. I do my best to assure a nice product.

****By taking orders from me, you in turn agree to uphold all my policies at the moment you purchase. By making a purchase, you are saying, "Yes, I have read and accept all your policies."*****

**Products may vary. Since I am not a machine, and I make a new one each time one is ordered, they may vary slightly from the image shown when purchased. Each one is unique in its own way. =]

***It is your responsibility to read my shop front announcement, this has all current time info and it stands as a part of my policies for that time. Especially during holidays!

HOLIDAYS ARE BUSY AND WE CAN TEND TO GET BACKED UP! ESTIMATED SHIPPING TIMES ARE NOT IN EFFECT DURING THESE TIMES! This means, if it says "due to ship by: [insert date here]" This is not accurate, it may or may not ship by this time. Holidays get special treatment and shipping times may take much longer!

REMEMBER! I WORK A FULL TIME JOB AND I AM A STUDENT! MAKING THINGS HERE Is NOT ALL I DO, I GET LIMITED TIME DURING THE WEEK TO WORK ON ETSY ORDERS!