Reviews
No reviews in the last year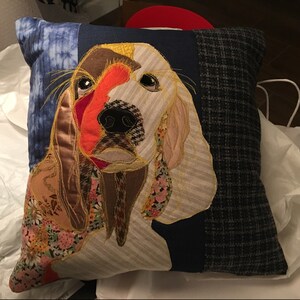 I have nothing but wonderful things to say about PandRCreations. The pillow is gorgeous - and perfectly captures its subject. I can't wait to order more!

I don't know how you do it. One photo of my Labrador and you made an exquisite cushion. Very cleverly designed and made - I can't praise you too highly or recommend you more positively. Thank you

UH-MAAAY-ZING! The detail in person is fantastic. Lydia is so darn talented. I will be back for more!