Announcement Welcome to Apparel Pattern Making sewing pattern shop on Etsy. 

All patterns here are in PDF digital format with pattern as instantly download upon purchase. Patterns include Ladies, Women's Plus, Children Men's & Craft sewing patterns available for you to sew at home. Additional sewing patterns for home sewers and factory settings are also located on APM's website at http://www.apparelpatternmaking.com/product-category/sewing-patterns/

************** EVERY PATTERN FILE INCLUDES **************
Instructions for printing and assembling the patterns. A layout plan of the pattern pages.Size & quantity charts in inches.Step by step detailed sewing instructions with photos or Basic sewing directions.A full size pattern with sizes nested and tiled to be printable on A4 or Letter size paper.

************ TRY BEFORE YOU BUY ************
Download a FREE PATTERN from APM's website ----- http://www.apparelpatternmaking.com/product/a12-ladies-scarf/

************ APM's MISSION ************
Apparel Pattern Making's sewing pattern line helps spread the word and supports those with mental health issues through each pattern purchased. Learn why supporting and educating others about mental health is so near and dear to my heart and where one can go to get more information, help, and/or support at http://www.apparelpatternmaking.com/advocating-for-mental-health/ Thank you for your interest and look forward to spread this important information together through your enjoyment of sewing!

********* KEEP UP WITH APPAREL PATTERN MAKING NEWS *********
Follow APM on Facebook, Twitter, or Pinterest to find out the latest on new patterns, share pictures of your Apparel Pattern Making creations, and mental health info. We look forward to seeing photos and hearing your feedback on your finished garments! https://www.facebook.com/ApparelPatternMakingLLC/
https://twitter.com/apatternmaking
https://www.pinterest.com/apatternmaking/


****************************************************************
If you have any questions in relation to products, listings, or custom patterning services please feel free to convo me. Happy sewing and thank you for stopping by Apparel Pattern Making's Etsy sewing patterns shop! 

Please note.....Copyright © Apparel Pattern Making, LLC, 2012-2017 (please do not copy or distribute these patterns or any part of them without my approval)
Announcement
Last updated on
Jan 6, 2017
Welcome to Apparel Pattern Making sewing pattern shop on Etsy. 

All patterns here are in PDF digital format with pattern as instantly download upon purchase. Patterns include Ladies, Women's Plus, Children Men's & Craft sewing patterns available for you to sew at home. Additional sewing patterns for home sewers and factory settings are also located on APM's website at http://www.apparelpatternmaking.com/product-category/sewing-patterns/

************** EVERY PATTERN FILE INCLUDES **************
Instructions for printing and assembling the patterns. A layout plan of the pattern pages.Size & quantity charts in inches.Step by step detailed sewing instructions with photos or Basic sewing directions.A full size pattern with sizes nested and tiled to be printable on A4 or Letter size paper.

************ TRY BEFORE YOU BUY ************
Download a FREE PATTERN from APM's website ----- http://www.apparelpatternmaking.com/product/a12-ladies-scarf/

************ APM's MISSION ************
Apparel Pattern Making's sewing pattern line helps spread the word and supports those with mental health issues through each pattern purchased. Learn why supporting and educating others about mental health is so near and dear to my heart and where one can go to get more information, help, and/or support at http://www.apparelpatternmaking.com/advocating-for-mental-health/ Thank you for your interest and look forward to spread this important information together through your enjoyment of sewing!

********* KEEP UP WITH APPAREL PATTERN MAKING NEWS *********
Follow APM on Facebook, Twitter, or Pinterest to find out the latest on new patterns, share pictures of your Apparel Pattern Making creations, and mental health info. We look forward to seeing photos and hearing your feedback on your finished garments! https://www.facebook.com/ApparelPatternMakingLLC/
https://twitter.com/apatternmaking
https://www.pinterest.com/apatternmaking/


****************************************************************
If you have any questions in relation to products, listings, or custom patterning services please feel free to convo me. Happy sewing and thank you for stopping by Apparel Pattern Making's Etsy sewing patterns shop! 

Please note.....Copyright © Apparel Pattern Making, LLC, 2012-2017 (please do not copy or distribute these patterns or any part of them without my approval) No items listed at this time
Reviews

Very nice pattern. and easy to make.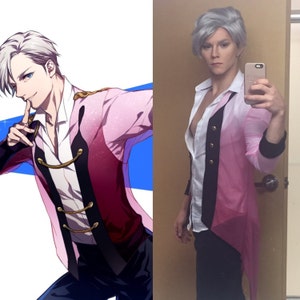 I love this pattern! Everything came out fitting just right and came together perfectly. Traci was also very helpful and patient with me to help ensure that the design was made like in the reference shots. I'll definitely be coming back for other patterns in the near future.

Traci is extremely friendly and easy to work with! Fast communication and turnaround time. Even after purchasing she made more changes to the pattern at my request. I know if I run into problems she'll be there to help. Highly recommend!
Shop policies
Last updated on
February 10, 2016
Hi & welcome to the The Pattern Enthusiast Shop!

I offer various patterns and sewing kits for the sewing enthusiast. If you have any questions please feel free to contact me as I would like you to have an enjoyable and fun sewing experience with the Pattern Enthusiast patterns.

~~~~~~~~~~~~~~~~~~~~~~~~~~~~~~~~~~~~~~~~~~~~~~~~~~~~~~~~~~~~~~~
For suggested measurements (in inches) for pattern size selection please see below.

TODDLERS/CHILDREN'S SUGGESTED MEASUREMENT CHART:
SIZE..........S/2T..........M/3T..........L/4T............XS/5-6......S/7-8.......M/10-12......L/14-16

CHEST.....20-21........21-22.......22-23.5.......22-24.......24-26......26-28.5......28.5-31.5
WAIST......20-20.5.....20.5-21....21-21.75.....21-22.......22-23......23-25.........25-27
HIPS.........21-22........22-23.......23-24.5........23-25.......25-27......27-30.........30-34
HEIGHT...33-34.........35-36......37-40............41-47.......48-53......54-58.........59-63

~~~~~~~~~~~~~~~~~~~~~~~~~~~~~~~~~~~~~~~~~~~~~~~~~~~~~~~~~~~~~~~

MISSES/WOMEN'S SUGGESTED MEASUREMENT CHART:
SIZE..........XS/0-2..........S/4-6..............M/8-10..........L/12-14........XL/16-18....XXL/20-22

CHEST.....32.5-34.5.....34.5-36.5......36.5-40........40-44............44-49.5.......49.5-54
WAIST.......24.5-26.5.....26.5-28.5......28.5-32........32-36...........36-41.5........41.5-43
HIPS..........33.5-35.5.....35.5-37.5......37.5-41........41-45...........45-50.5........50.5-52
Accepted payment methods
Accepts Etsy Gift Cards and Etsy Credits
Payment
Paypal, credit cards, are accepted. No personal checks please.

Payment is due upon purchase.
Shipping
Digital Patterns/Ebooks are available for download through your etsy account upon payment. If you did not receive a link to download please convo me asap. Sewing kits will ship out within 24-48 hours of payment by first class mail.

Kits & sewn products will ship in 1-2 days by USPS first class mail, unless buyers chooses optional shipping choices upon purchase.
Refunds and Exchanges
Downloadable patterns and files are non refundable or exchangeable due the nature of the products. Please contact me if you have difficulty downloading purchased patterns.

*Sewing Kits can be returned or exchanged within 30 days of purchase date.
*Clearance Items are non-refundable, but can be exchanged within 30 days of purchase date for in store credit.

All returns & exchanges are required to be in same condition (new/all pieces included, with no damage visible to packaging or item). Buyer is responsible for all return shipping, processing fees, and insurance. Seller is not responsible if returned shipment is lost and is unable to refund or provide exchange credit if so. Please consider insurance to insure return.

Please message me if you would like to send an item back for refund or exchange before placing in mail. Thank you.
Additional policies and FAQs
All patterns/ebooks are designed and developed by Apparel Pattern Making, LLC. These are original designs and are copyrighted, all rights reserved, and are for PERSONAL USE ONLY. The finished products may only be use for personal use, and may NOT be mass produced. Although if you are a crafter or small home based business and would like to sell products made from these patterns in small home/cottage settings (like on Etsy, Big Cartel) you are welcome to do so. Please just convo me with your name, business/shop name, and acknowledge The Pattern Enthusiast, by Apparel Pattern Making, LLC as the pattern provider. For further detailed information on utilizing patterns for resale purposes or if you wish to have your own original designs developed. Please contact info [!at] apparelpatternmaking.com for more information.

If you have any questions about the patterns or kits, don't hesitate to contact me. I'll be happy to answer them! Happy Sewing!! :-)

***************************************************************************************
For "Custom Sewing Pattern Listings" please read following terms & service agreement that apply once order is placed. Upon order is placed, you agreement to the following terms;

Terms of Service/Pattern Making Service Agreement
This terms of service agreement is for Pattern Making Services made between Client and Apparel Pattern Making, LLC (APM), collectively referred to as the Parties.

Background
APM is to provide sewing pattern making services for Client. The parties intend that this Agreement shall govern the terms and conditions under which APM provides services to Client. The scope of each individual project is set forth in an estimate for that project or concurs with the APM's hourly service rate. All estimates or hourly rate projects incorporate the terms and conditions of this agreement.

Agreement
Client and APM agree as follows:
1. Services, Term, Fee for Services. APM agrees to perform pattern making services set forth in each estimate to provide paper or electronic copies of the resulting work product. The terms of each estimate are incorporated by reference herein.
2. Payment Terms. Client shall pay APM for all time and expenses APM incurs in completing services for Client. Payment is due and payable on delivery of patterns, services, or monthly, whichever occurs first. Client shall pay all shipping cost and pay all invoices in full within ten (10) business days of invoice date. All amounts not paid when due are subject to interest at a rate of five percent (5%) per month of the delinquent amount from the date due until the date of payment. CLIENT SHALL REIMBURSE APM FOR ALL EXPENSES APM MAY INCUR, INCLUDING REASONABLE ATTORNEY FEES, IN COLLECTING ANY AMOUNT PAST DUE. CLIENT SHALL PAY A SERVICE FEE OF $40 ON ALL RETURNED CHECKS.
3. Client's Obligations. Client shall cooperate with APM in a timely manner as requested by APM in order for APM to provide the services and perform its obligations under this Agreement. Client represents and warrants that Client owns all rights to all designs and materials that Client provides.
4. Client Approval of Pattern. Client will be deemed to have approved APM's work for all purposes and waived any right to request changes or modifications, unless Client notifies APM of Client's requested changes or modifications within five business days of receipt of AMP's work.
5. Ownership of Work Product. Patterns APM delivers to Client pursuant to this Agreement are intended to be works made for hire. Upon Client's full payment to APM, patterns become the sole property of Client.
6. APM's Obligations. APM shall perform Services in a professional, diligent, and workmanlike manner consistent with generally accepted industry standards.
7. Notice of APM's Pattern Sales. APM is in the business of creating and selling patterns and reserves the right to conduct sales of its own pattern designs without limitation.
8. Confidential Information. Each party to this Agreement shall not use or disclose any Confidential Information (as defined below) of the other party, other than as necessary to perform its respective obligations or as required by law. "Confidential Information" means all information and data that is protectable as a form of property or non-public information.
9. No Implied Warranty. APM does not warrant the fitness of the patterns created under this agreement for any use. All implied warranties and conditions of sale including, but not limited to, the implied warranties of merchantability and fitness for a particular purpose, are expressly excluded.
10. Limitation of Liability. APM SHALL HAVE NO LIABILITY TO CLIENT FOR CONSEQUENTIAL, EXEMPLARY, SPECIAL, INDIRECT, OR INCIDENTAL DAMAGES, INCLUDING WITHOUT LIMITATION, LOSS OF BUSINESS PROFITS, BUSINESS INTERRUPTION, AND LOSS OF DATA, EVEN IF A PARTY HAS BEEN ADVISED OF THE POSSIBILITY OF SUCH DAMAGES. IN NO EVENT WILL THE LIABILITY OF APM TO CLIENT FOR CLAIMS ARISING OUT OF THIS AGREEMENT OR, ANY ESTIMATE INCORPORATED HEREIN, EXCEED THE AMOUNT CLIENT PAID APM FOR THE WORK THAT GAVE RISE TO THE CLAIM.
11. Indemnification
Client agrees to indemnify APM against all liability or loss arising out of or resulting from this Agreement, or the negligent acts or omissions of the Client, Client's employees or agents.
12. Termination. Either party may terminate this Agreement for any reason. The party terminating this Agreement must provide the other party with written notice at least five days prior to the date of termination. Upon termination of this Agreement for any reason, Client shall pay APM for all fees earned and expenses incurred through the effective date of termination.
13. General Provisions
13.1. Complete Agreement. This Agreement and estimates contain the entire understanding between the parties and supersede all other agreements, oral or written, and all other communications between the parties. No amendment or modification of the Agreement shall be valid or binding unless agreed to in writing by both parties.
13.2. Applicable Law. This Agreement shall be construed in accordance with the laws of the state of Oregon. Any action or proceeding to enforce this Agreement shall be brought in Clackamas County, Oregon.
13.3. Arbitration. In the event that at any time during the term of this Agreement a disagreement, dispute, controversy or claim should arise out of, or relating to, the interpretation, performance, breach, or invalidity of this Agreement, the parties will attempt in good faith to resolve their differences. Any dispute which is not resolvable by the parties shall be referred to small claims court, if within the jurisdictional limits of that court, or to binding arbitration in accordance with the then applicable rules of the Arbitration Service of Portland, Inc. and judgment on the award may be entered in any court having jurisdiction.
13.4. Severability. If any part of this Agreement is held unenforceable, the remainder of the Agreement shall remain in full force and effect.
13.5. Injunctive Relief. In the event of an actual or impending breach of Sections 8, the non-breaching party, in addition to any remedy available at law, will be entitled to seek equitable relief, including injunction and specific performance.
13.6. Force Majeure. Neither party shall be in default if failure to perform any obligation under this Agreement is caused by supervening conditions beyond that party's control, including acts of God, civil commotion, strikes, labor disputes, and governmental demands or requirements, except for the obligation to make payments for services and expenses as described in this Agreement and any Estimates incorporated herein.
13.7. Notice. Any notice required by this Agreement shall be in writing and shall be delivered personally, by electronic mail, or by United States certified mail addressed either to the party's principal place of business or to the party's address stated below.
UPON LISTING PURCHASE, the parties to this Agreement execute this Agreement as of the date of purchased listing.