Reviews

Superb! I cannot wait to give these as a gift at my wedding.. And may need to order another set in the near future for my future hubby! Thanks a ton!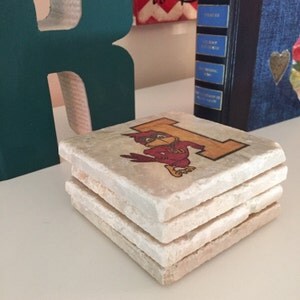 I love these vintage cy ISU coasters. They look great. Exactly as was described. Fast shipping. Arrived faster than I thought they would. Love them!

This was a perfect gift for the Iowa State fan in my office.


Our friend absolutely loved these! We requested a custom order to include other sports. The seller responded quickly to all our questions and made our request become a reality.

My nephews loved them especially since the team is headed to the Rose Bowl

The coasters arrived in a timely fashion which I appreciated. The quality is okay. Will be given as a gift. Not sure if I would keep for myself. Merry Christmas!




Got a great Stillers/Colts custom order. Quick turnaround and great quality.

Arrived very quickly and great quality! Thanks!