Announcement
Last updated on
Mar 15, 2016
Reviews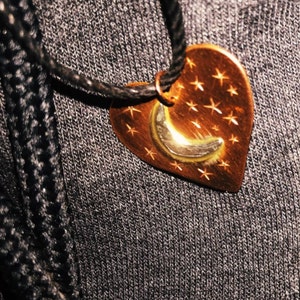 Nicely crafted and a perfect gift! Amazing service, Highly recommended.

Beautiful bangle, unique and very well done.

Shipped in about a week girlfriend loved it
About
Hand Engraved Creations. From my hands to yours.
Plowed by Ants?
There are many, many ways to decorate metal, most of which people call 'engraving'. They're not.

I'm not saying you can't produce beautiful work with these other methods – far from it. I'm just saying that engraving is a particular technique that produces a particular result.

In engraving the metal is cut away with a sharpened point called a graver. It's not ground away with a rotary tool, it's not etched away with acid, it's not displaced with a carbide or diamond point, it's not what you get out of a casting, it's not vaporizing metal with a laser. It's driving another shaped, sharpened bit of metal through the surface to cut metal away. Just like a plow cuts through the surface of the soil.

A little bitty, tiny plow. The kind that could be pulled by an ant.

Why yes, sometimes it is interesting inside my head. Why do you ask?

In any case, engraving has a very distinctive look you don't get any other way. It can be hard to see in a photo, but when you hold an item in your hand that's actually engraved you can see the life in the cuts. There's a crispness to an engraved line you don't get any other way.

The physical facts of engraving actually have a big impact on the style and design of engraved art. As with Life, it's not about the lines you make but what you leave behind that matters.

'Machine' Engraving?

As of now the only machine I'm aware of that does actual engraving is being developed by a clever gent from Italy. It's still limited to fairly flat pieces, programming it is.... interesting, and I'd be surprised if he's made 10 machines yet. But for production work it's already a wonder.

In engraving the graver is driven through the metal to cut away part of it (the 'chip' or 'curl'). The earliest way to do this was just to push really hard. This is known as 'palm push'. It's great on soft metals like copper, gold and silver but not fun at all on steel. Control can be... interesting because you're simultaneously pushing as hard as you can while trying not to slip. Old timer hand push engravers non-pushing hands generally look like they held it in front of a shotgun. Many of the scars are on both sides, sometimes with a bone in the middle. Palm push is widely used today and produces beautiful work. Most of the super-detailed, almost photographic work known as 'bulino' engraving is done with palm push.

To get more power they long, long ago figured out you could use a longer graver and tap on the end with something. This is known as 'hammer and chisel'. You get a lot more power but different control issues. You're now holding the graver with your weak hand so your strong hand can provide precise, controlled taps. Because both hands are full you have to walk around your work to make curves. Once again, produces gorgeous work and is widely used today.

Back in the 1970's, right down in Emporia, Kansas some clever gentlemen came up with the wonderful idea of air-assist. With air assist your graver handle looks like a traditional palm push graver handle but with a little air hose coming off of it. Inside the handle is, basically, a little tiny jack hammer. You now have the power of hammer and chisel with the control of palm push. It's a wonderful time to be an engraver.

Air-assist is still hand engraving. All the machine is doing is making you strong enough to cut steel like soft copper. Boy does it make it easy to cut a line! Of course, what you do with that line is still the trick.
Shop members
Steven Van Dyke

Owner

Oddly useful person. My grandfather was a blacksmith and I inherited his 'maker' hands. True, most of my life I made my living with computers, but my hands still had the itch to be making things. Remember, your purchases help keep my hands happy!
Shop policies
Last updated on
December 22, 2014
Thanks for coming by! Each item is hand engraved so no two will ever be quite identical. Custom orders are more than welcome - some items will be made to order just for you.

Wondering about my shop name? Check the About page for all the details.
Accepted payment methods
Accepts Etsy Gift Cards and Etsy Credits
Returns and exchanges
Most items can be returned for full refunds within 14 days. Items made to order may be exceptions (you'll know before you pay).
Payment
I take credit cards, PayPal and Etsy gift cards.
Shipping
I ship USPS, insured ASAP. The sooner I get you your new piece, the sooner you can come back for more! Shipping Upgrades are now turned on in case you need it even sooner.

INTERNATIONAL BUYERS: Please be aware that you will be responsible for any taxes, customs fees, or other amounts levied by your home country. Please check with your Customs office and/or Postal Service if you are concerned about possible tariffs.