Announcement Sarong, pareo, lavalava, beach wrap, cover up, they are called by many names. We now have PLUS SIZE sarongs too! We have sarongs for women and men in a variety of gorgeous colors.

Our sarongs are all hand dyed batiks inspired by world art and nature. These sarong, pareo and scarf designs have been inspired by the art and culture from Tahiti, Indonesia, India and Polynesia. Our sarongs and scarves are elegant and sophisticated in deep rich colors and luxurious fabrics, sarongs you can feel beautiful wearing.

Here's my best Sarong Care Advise:
It's a good idea to rinse your sarong in cold water before wearing. This will help remove any bits of wax that may be remaining from the batiking process. Hand wash them to keep the color vibrant as long as possible. If you have a clothes line, that is the best way to dry them (out of direct sunlight is best). Stretch them very flat so they don't wrinkle. Ironing is not recommended. A gentle cycle wash and very low temp dry is okay too.

Wondering how to tie your sarong? Here is a lovely and helpful video on how to tie a sarong:
http://www.youtube.com/watch?v=0PMkc1XDtKU

In Hawaiian "Pua" means flower. Nature, especially the flowers, has been so inspiring for me. I always go out in nature to re-connect. So I hope to bring a bit of the beauty of nature to your wardrobe. We've recently re-located from Hawaii to Santa Fe, New Mexico and am enjoying the spirit of the Southwest. But I still divide my time between Hawaii and Santa Fe, each have their own specialness that I love. ♥ Sue ~ PuaWear

Stay in touch with us on Facebook. We invite you to become a fan on our PuaWear FB page. Click the "Like" button just under my shop banner. Then when there is a new sarong or scarf listed, you'll be the first to know. Also, you can follow this link:
https://www.facebook.com/PuaWear

Also, check out my photography for beautiful pictures of Hawaii, etc:
PuaArts.etsy.com

I will be posting info about my PuaArts shop on my PuaWear Facebook page as well.

Enjoy! ♥´¨)¸.•*¨)¸.•*¨)★
Announcement
Sarong, pareo, lavalava, beach wrap, cover up, they are called by many names. We now have PLUS SIZE sarongs too! We have sarongs for women and men in a variety of gorgeous colors.

Our sarongs are all hand dyed batiks inspired by world art and nature. These sarong, pareo and scarf designs have been inspired by the art and culture from Tahiti, Indonesia, India and Polynesia. Our sarongs and scarves are elegant and sophisticated in deep rich colors and luxurious fabrics, sarongs you can feel beautiful wearing.

Here's my best Sarong Care Advise:
It's a good idea to rinse your sarong in cold water before wearing. This will help remove any bits of wax that may be remaining from the batiking process. Hand wash them to keep the color vibrant as long as possible. If you have a clothes line, that is the best way to dry them (out of direct sunlight is best). Stretch them very flat so they don't wrinkle. Ironing is not recommended. A gentle cycle wash and very low temp dry is okay too.

Wondering how to tie your sarong? Here is a lovely and helpful video on how to tie a sarong:
http://www.youtube.com/watch?v=0PMkc1XDtKU

In Hawaiian "Pua" means flower. Nature, especially the flowers, has been so inspiring for me. I always go out in nature to re-connect. So I hope to bring a bit of the beauty of nature to your wardrobe. We've recently re-located from Hawaii to Santa Fe, New Mexico and am enjoying the spirit of the Southwest. But I still divide my time between Hawaii and Santa Fe, each have their own specialness that I love. ♥ Sue ~ PuaWear

Stay in touch with us on Facebook. We invite you to become a fan on our PuaWear FB page. Click the "Like" button just under my shop banner. Then when there is a new sarong or scarf listed, you'll be the first to know. Also, you can follow this link:
https://www.facebook.com/PuaWear

Also, check out my photography for beautiful pictures of Hawaii, etc:
PuaArts.etsy.com

I will be posting info about my PuaArts shop on my PuaWear Facebook page as well.

Enjoy! ♥´¨)¸.•*¨)¸.•*¨)★ No items listed at this time
Reviews

this is my 5th Pareo from PuaWear..they are wonderful!
About
My journey from Hawaii to Santa Fe
I began my sarong business in Hawaii where I lived on the Big Island for 12 years. I practically lived in sarongs! My friends and I were always wearing sarongs to the beach and to casual parties. But I was always wanting something more my style. The island sarongs were lovely with their bright colors and tropical designs, but I was wanting a few sarongs with a bit of a more elegant feel and some more earthy tones. I thought of creating my own line that I could sell directly to the people in the local markets. I looked for fabrics in the local stores but couldn't quite find what I was looking for.

But then a friend asked me to go to Bali and Java with him to do some photography (my other love, PuaArts.etsy.com) for his business. It was there in a small village that the world of fabrics opened up to me and I found the most perfect batik fabrics that I could turn into sarongs with my trusty sewing machine. (Thanks, Mom, for giving me a sewing machine when I was 10 years old.)

It took me a few years, listening to my market customers, to get the size, designs and colors that were best. Now, listening to my Etsy customers, I have started to do Plus Size sarongs that are longer but still the great patterns in batik that we love so much. Etsy customers have been so supportive and so right. Making plus size has been very well received.

In 2009, right before Christmas, I moved from Hawaii to Santa Fe, New Mexico, where I immediately froze but found a new home.
Shop members
Sue

Owner, Creator

I began my sarong business in Hawaii around 2006. I lived on the Big Island of Hawaii for 12 years and was practically living in sarongs. I was inspired to create something more my style with earthy tones and a more elegant feel!

David Pieters

Shipper, Assistant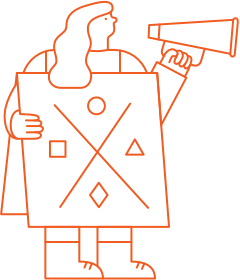 Shop policies failed to load
Try again